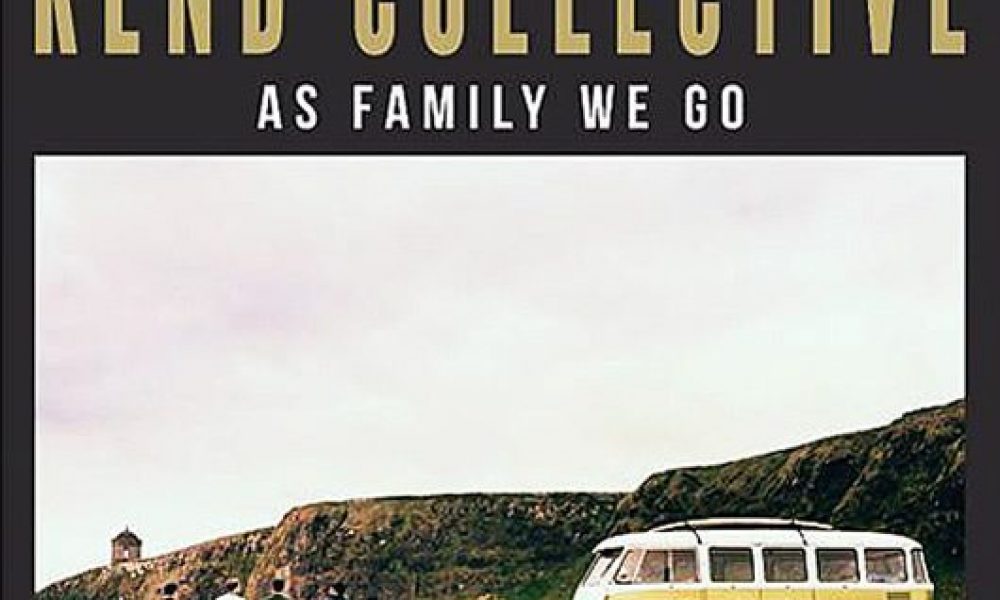 Are you one of those people that pigeonhole religious music as, happy-clappy tunes strummed on acoustic guitars by well-meaning folk who invariably seem to wear sandals and homemade socks? Well the Rend Collective will make you sit up, take notice and reassess that view with the upcoming release of their album As Family We Go on 21 August. It follows their 2014 release The Art Of Celebration, which debuted at No. 1 on Billboard's Christian & Gospel Chart.
As Family We Go is full of great tunes and of course the lyrics are spiritual, but couldn't we all do with a little more uplifting and positive music in a world full of too much of the opposite?
Hailing from a small town off the coast of Northern Ireland, Rend Collective (Gareth Gilkeson, Chris Llewellyn, Ali Gilkeson, Patrick Thompson and Stephen Mitchell) simply want to be known as a celebration band, worshiping for God's Glory and fame. They have so far sold over 300,000 albums and this album will probably double that number with some ease. Known for their electric lively worship, the band has been a part of several major tours with top artists such as Grammy Award winning, Chris Tomlin, as well as MercyMe, Kari Jobe, Lecrae and more. Rend Collective is currently preparing to embark on two headlining tours in 2016; this follows on from 150 led worship events last year including stops in Brazil, Hungary, Switzerland, Hong Kong and Canada.
As Family We Go is Rend Collective's fifth studio record, but it's the group's first release with new label partners, Capitol Christian Music Group. And if you want to know where the inspiration for the album's tile comes from the band recently posted this on their web site. "Part of the title comes from the fact that we always have considered ourselves less as a band, and more like a family…We pray as a family, work as a family, and do ministry as a family. But more importantly, we belong to a larger family, and that family includes you. The children of God have always been a people on the move, driven by a mission and a purpose. We aren't part of a social club, but we're given a charge from the Father: to share His love with the world."
Prepare to be uplifted
Rend Collective - You Will Never Run (Lyrics And Chords)
Format:
UK English