Watch Pusha T's Music Video For 'Call My Bluff'
The video was directed by Omar Jones and Onda.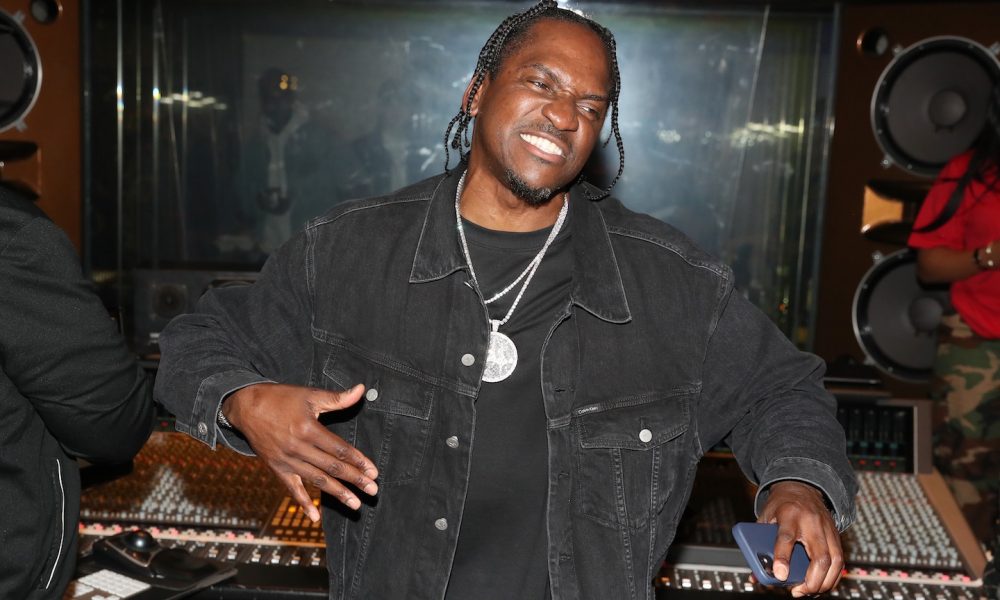 Pusha T has released a music video for "Call My Bluff," one of many standout tracks from his new album, It's Almost Dry.
The cinematic, surreal visual features a number of scenes spliced together, including Pusha having a grand time at a dinner party, Pusha rapping in a car, Pusha eating some food, and two men ominously disposing of a body. The video was directed by Omar Jones and Onda.
Pusha T - Call My Bluff (Official Video)
Pusha's critically acclaimed new album, It's Almost Dry, features production from Ye (Kanye West) and Pharrell Williams. Guest artists include Jay-Z, Lil Uzi Vert, Kid Cudi, and more.
The project boasted early singles like "Neck & Wrist," "Diet Coke," and "Hear Me Clearly," and was praised by Charlamagne Tha God as Pusha's "best body of work." In their exclusive sit-down interview, Pusha explained: "I had the best of both worlds in regards to production and in regards to two people that actually understand who I am and they like two different things from me that I feel are both really great…this body of work is untouchable because it doesn't lean too heavy on either side…you get the whole spectrum. It's my most well-rounded body of work." It's Almost Dry is the follow-up to Pusha's 2018 masterpiece, Daytona.
Pusha T's Daytona netted 4 stars in Rolling Stone ("a marvel of musical precision") and was called "an undisputed classic in Pusha's discography" by Noisey. The highest-charting album and biggest debut of Pusha's storied career, it was widely hailed by critics as one of the best albums of the year and earned a Grammy nomination for Best Rap Album.
"My brand is all about creating masterpieces," Pusha recently told Complex. "This is a legacy thing with me. This is all about being great. This is the realest real estate in hip-hop, and I'm the Martin Scorsese of it." The theme continues in Pusha's recent Office Magazine cover story: "I'm the novel. I'm the f_____g Godfather trilogy."