Watch Pusha T Team Up With The Roots For 'Dreamin Of The Past' Performance
The rapper aired the track from his new album 'It's Almost Dry' on 'The Tonight Show'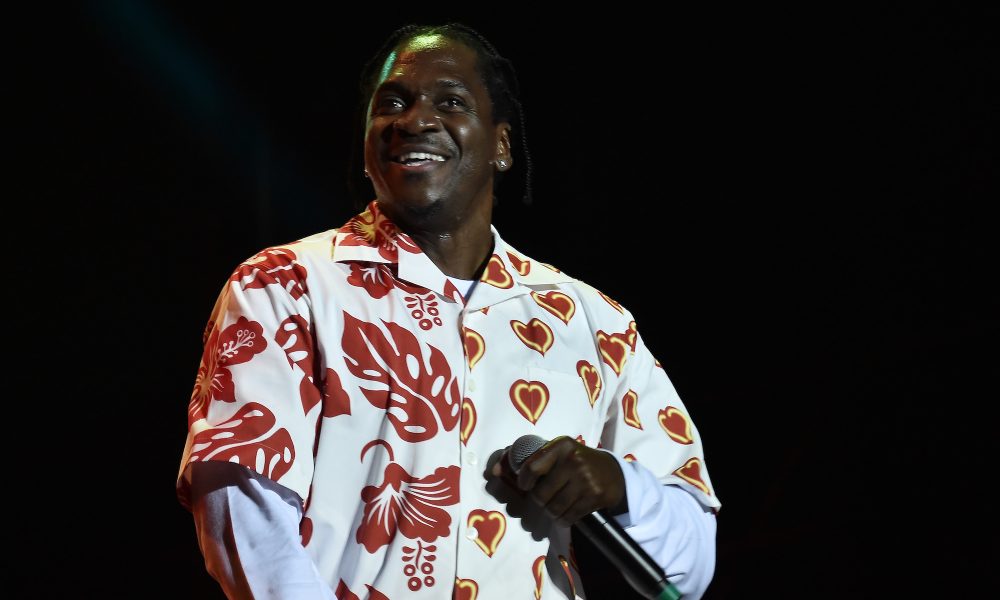 Pusha T recruited The Roots for a charismatic performance of "Dreamin Of The Past" on The Tonight Show starring Jimmy Fallon.
The highly-lauded rapper appeared on the TV show on Thursday (April 21), the day before he released his latest album It's Almost Dry.
Performing "Dreamin Of The Past," Push rapped over a live rendition played by The Tonight Show's house band The Roots, while Kanye West's voice could be heard in parts of the track that were lifted from the record. "It's Almost Dry out now," the star said as he closed the performance out. "Rap album of the year."
The rapper returned to the show the following day for an interview with Fallon, during which he spoke about how Pharrell Williams gave him his stage moniker, how becoming a father has changed his artistry and working with Williams and West on the new record.
"Ye is just a Pusha T rap fanatic," he explained. "He just likes all of my raps and he just wants me to rap all day long, and then he just wants to take them from me and edit them and do what he wants to do with it, right?
Pusha T Breaks Down the Difference Between Kanye West and Pharrell as Producers | The Tonight Show
"Pharrell is like more of a composer. He wants to make sure that every verse, every hook, every cadence, every flow, everything – he likes to call them 'sticky moments'. He wants to make sure that everything is sticky and just stays with you the whole time throughout the whole song. It's way more tedious with Pharrell, it's way tougher with him."
It's Almost Dry is the follow-up to Push's 2018 masterpiece Daytona and features appearances from guest artists including Jay-Z, Lil Uzi Vert, Kid Cudi, Don Toliver, and more.
The star has also announced details of the It's Almost Dry tour, which will kick off in Seattle, WA on May 29. Tickets for the tour are on sale now and available to purchase here.