Listen To R.E.M. Cover Richard Thompson's Classic Song, 'Wall Of Death'
The band's impassioned cover of the song features on the expanded edition of 'New Adventures In Hi-Fi', out on October 29.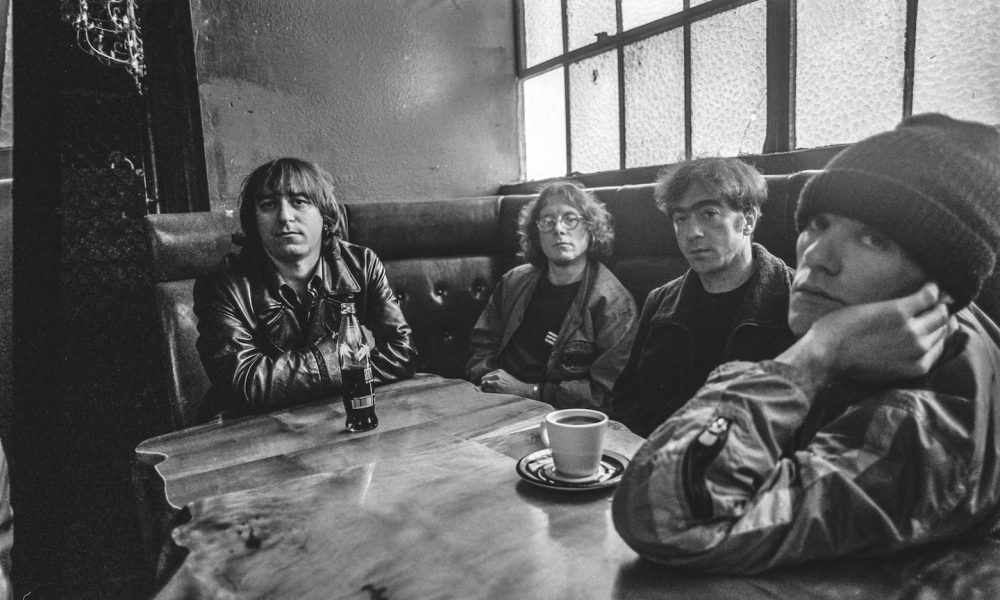 R.E.M. have shared their cover of Richard Thompson's "Wall of Death". The Athens, GA band's impassioned cover of the song originally appeared as one of the B-sides of their hit, "E-Bow The Letter" and it also appears on the expanded edition of the band's New Adventures In Hi-Fi, set for release via Craft Recordings on October 29. You can check the song out below.
R.E.M. - Wall of Death (Official Audio)
"Wall Of Death" was originally recorded by Richard & Linda Thompson for their album, Shoot Out The Lights, released by Hannibal Records in 1982. Though widely-hailed as a masterpiece, the album was the last Richard and Linda recorded together before their marriage dissolved. The record has only grown in stature since, however, with the Rolling Stone album guide dubbing it "absolutely perfect."
The bonus-filled 2-CD/1-Blu-ray Deluxe Edition of R.E.M's New Adventures In Hi-Fi offers a trove of audio-visual content, including the newly remastered album, 13 B-sides and rarities, a never-before-released 64-minute outdoor projection film (shown on buildings across five cities in 1996 to promote the album's original release), and a previously unreleased 30-minute EPK.
Additionally, the Blu-ray features New Adventures in Hi-Fi in stunning Hi-Res and 5.1 Surround Sound audio, plus five HD-restored music videos including "Bittersweet Me," "Electrolite," and "E-Bow the Letter." Housed in a 52-page hardcover book, the collection includes archival photographs—many of which have never been published—plus new liner notes from journalist Mark Blackwell and reflections from all four original band members, as well as from Patti Smith, Thom Yorke, and producer Scott Litt.
An Expanded Edition is also available as a 2-CD or digital collection, including the remastered album along with B-sides and rarities. The 2-CD offers an exclusive 24" x 24" poster and four collectible postcards, as well as a booklet featuring new liner notes and archival photos. Additionally, the newly remastered album will be available as a 2-LP set, pressed on 180-gram vinyl, with lacquers cut by Kevin Gray at Cohearent Audio.
Upon its initial release, New Adventures in Hi-Fi marked R.E.M.'s longest studio album, with a total run-time of 65 minutes. Filled with cinematic storytelling, haunting effects, and dissonant notes, New Adventures in Hi-Fi found R.E.M. exploring diverse sonic territories—particularly in songs like "Low Desert," which, Berry describes, is "just dusty and kind of slow and it's swampy…I feel isolated when I listen to that song, but it's a good thing." Stipe adds that the song offers such questions as, "'What are we doing in the desert? What are we doing in the American West? What are we doing in this unlivable, uninhabitable place?'" Other tracks, like "Departure" and "The Wake-Up Bomb" deliver classic R.E.M. rock vibes.