Ramblin' Man 2019: Bands To Watch And What Stages To Find Them On
Going to Ramblin' Man Fair 2019? These are the bands to watch, what days they're playing, and what stages to find them on.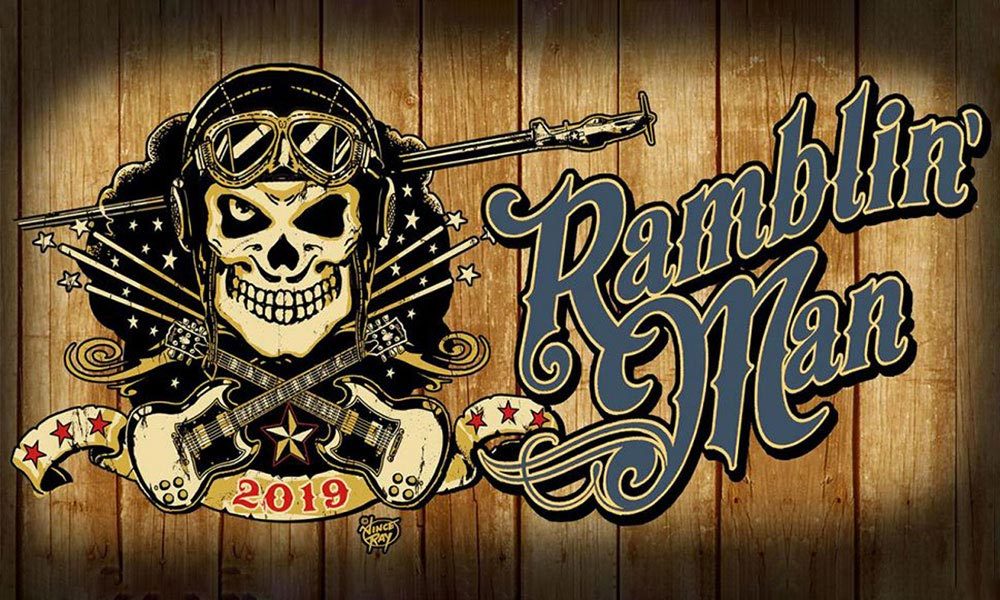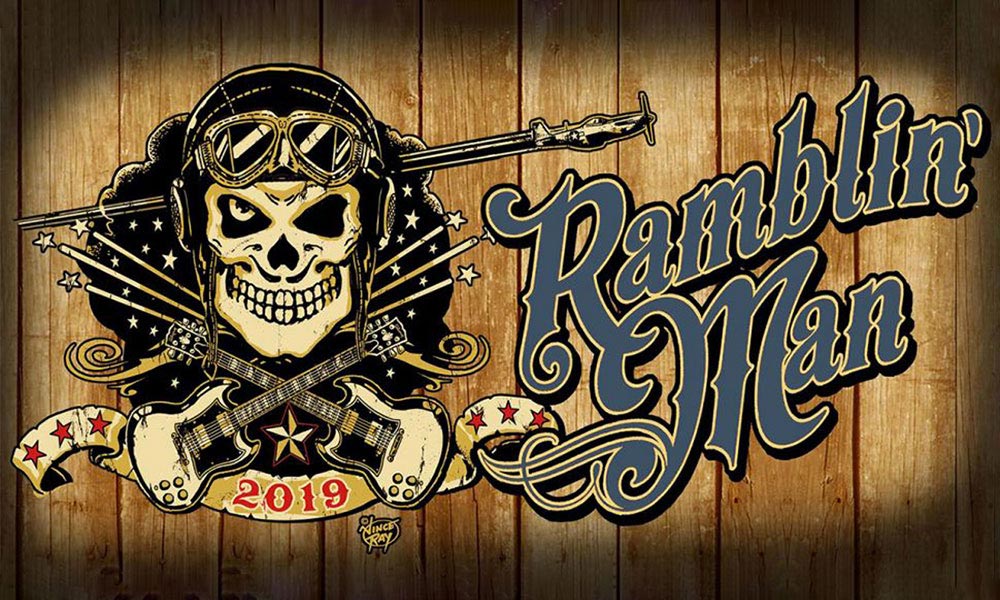 Rapidly becoming a mandatory calendar event for rock fans of all persuasions, Ramblin' Man Fair returns to Mote Park in Maidstone, Kent, from 19 to 21 July 2019. Now in its fifth year, the event has achieved considerable success in its quest to bring festivalgoers the very best in classic and contemporary rock, progressive rock, blues and country music. Widely acclaimed as a family-friendly event, Ramblin' Man also offers a host of amenities, including great food, glamping facilities and its very own festival beer, so it's no surprise Classic Rock magazine has proclaimed it "the best new festival in Britain". This year the organisers have confirmed a wealth of quality acts who will further enhance the festival's reputation. In anticipation, uDiscover Music cherry picks a juicy selection of the Ramblin' Man 2019 bands to watch.
Ramblin' Man Fair 2018 - uDiscoverMusic.com Highlights!
Ramblin' Man 2019: Bands To Watch And Where To See Them
19 July: Friday Fun At The Fair
Main Stage
The Darkness: BRIT Award-winning hard rockers led by the flamboyant Justin Hawkins, The Darkness burst onto the scene with their multi-platinum 2003 debut album, Permission To Land. They've since retained a fierce live reputation and their new album, Easter Is Cancelled, is due in October.
The Wildhearts: Eclectic but enduring Geordie rockers led by their one constant member, guitarist and singer Ginger. Ideal festival fare, The Wildhearts have an enviable arsenal of hits ('Sick Of Drugs', 'I Wanna Go Where The People Go', the aptly-titled 'Anthem') they can call upon for Ramblin' Man 2019.
FM: Vaunted Canadian prog-rock outfit with a labyrinthine history dating back to 1976, and an ever-changing line-up which once included the late electric violinist Jeff Plewman (aka Nash The Slash). Now led by multi-instrumentalist Cameron Hawkins, they released Transformation, their first album of new material in 28 years, in 2015.
20 July: Saturday At The Fair
Main Stage
Black Stone Cherry: Led by the charismatic Chris Robertson, these Kentucky rockers have released six albums to date, including 2011's silver-selling Between The Devil And The Deep Blue Sea. Already confirmed Ramblin' Man favourites, they're returning to Mote Park to promote their latest collection, Family Tree.
Cheap Trick: Seemingly invincible Illinois rockers who were inducted into the hallowed Rock And Roll Hall Of Fame in 2016. Their breakthrough album was 1979's phenomenal live set, Cheap Trick At Budokan, and with a whopping 5,000 gigs under their belt, Cheap Trick remain one of rock's truly seminal live acts.
Jimmy Barnes: One of rock's true survivors, Scottish-Australian vocalist Jimmy Barnes has enjoyed a storied, five-decade career as frontman with Aussie rockers Cold Chisel and as a solo artist. At home belting out blues, soul and rock, Barnes is one of Australia's biggest-selling artists of all time.
Wayward Sons: Former frontman with Yorkshire-based hard rockers Little Angels and later with gritty Scottish outfit Gun, Toby Jepson returned to live action with his latest project, Wayward Sons, in 2017. His new band released their debut album, Ghosts Of Yet To Come, in 2017 – the same year they played a well-received Ramblin' Man debut.
Prog In The Park Stage
Anathema: This critically-acclaimed Liverpool act have amassed an enviable back catalogue, with Steven Wilson mixing several tracks from 2014's Distant Satellites album, and 2017's The Optimist winning Album Of The Year at that year's Progressive Music Awards.
Riverside: Surely one of the dark horses at this year's Ramblin' Man Fair, Polish prog-metal fusionists Riverside adroitly blend elements of atmospheric rock and metal, and have been favourably compared to Steven Wilson's Porcupine Tree. They boast a fanatical domestic following and are sure to win new friends in Mote Park.
Outlaw Country Stage
Kenny Wayne Shepherd: Platinum-selling US Americana wunderkind, Louisiana native Kenny Wayne Shepherd's remarkable career includes tours with The Rolling Stones, Van Halen and Eagles, and his numerous accolades include two Billboard Music Awards and five Grammy Award nominations.
Kenny Wayne Shepherd Band - WOMAN LIKE YOU
Allman Betts Band: The inaugural 2015 Ramblin' Man Fair featured the legendary Gregg Allman. This year, the late star's son, Devon Allman, and guitarist Duane Betts, son of fellow-Allman Brothers Band original Dickey Betts, take to the stage. Recorded at the famous Muscle Shoals Studio, Allman Betts Band's debut album, Down To The River, was released in June 2019.
The Rising Stage
Grand Slam: Phil Lynott fans will remember Grand Slam as his short-lived post-Thin Lizzy project, which split in 1985. Reformed by original members Laurence Archer and Mark Stanway in 2018, they now boast new personnel and a burgeoning live reputation.
The Marshall VIP Sessions
OTIS: Kentucky roots rockers OTIS can count legendary ZZ Top frontman Billy Gibbons among their fans – and that's no surprise, as their music draws from the raw electric blues of Muddy Waters and stirs in a heavy influence of Southern sounds, courtesy of Allman Brothers Band, Wet Willie and more.
RavenEye: Formed in Milton Keynes in 2014, RavenEye consist of blues guitarist Oli Brown on vocals, bassist Aaron Spiers and drummer Adam Breeze. Taking in garage rock and blues rock, their across-the-board sound has already landed them support slots with Deep Purple and Aerosmith.
21 July: Sunday At The Fair
Main Stage
Foreigner: New York-based classic rock outfit Foreigner have sold over 80 million albums and maintain a fierce fanbase. Still featuring original founder member Mick Jones (ex-Spooky Tooth), their Ramblin' Man set will no doubt include solid-gold classics such as 'Cold As Ice', 'Feels Like The First Time' and, of course, 'I Want To Know What Love Is'.
Foreigner - Cold As Ice (Live At The Rainbow '78)
Chris Robinson Brotherhood: Originally formed as a side project while Robinson's day job, The Black Crowes, were on hiatus, Chris Robinson Brotherhood has since taken on a life of its own. The band's catalogue now numbers six albums, including the acclaimed, psych-tinged Big Moon Ritual.
Living Colour: Vernon Reid's much-respected genre-straddling outfit formed in 1984, but gained mainstream acceptance with 1988's double-platinum Vivid in 1988. They won a Grammy for their signature hit, 'Cult Of Personality', in 1990, and they remain a highly potent live act.
The Blues Stage
Beth Hart: LA-based blues singer-songwriter Beth Hart has built up a robust and highly-acclaimed body of work, including several titles recorded in collaboration with vaunted US blues guitarist Joe Bonamassa. Their second collaborative album, 2014's covers collection, Seesaw, yielded a Grammy nomination for Hart.
Everlast: Though primarily known for his role as frontman for hip-hop pioneers House Of Pain, Everlast's solo career has found him releasing acclaimed genre-straddling records tinged with blues and folk, such as 1998's Whitey Ford Sings The Blues. His Carlos Santana collaboration, 'Put Your Lights On', yielded a Grammy Award in 2000.
Elles Bailey: Fast-rising Bristol singer-songwriter Elles Bailey is one of Americana's stars in the making. Her 2017 debut, Wildfire, met with across-the-board acclaim and her passionate, visceral shows have made her a favourite with devotees and newcomers alike.
Grooverider Stage
Orange Goblin: Envelope-pushing London metal stalwarts Orange Goblin have been on active duty since 1995. The band have experimented with stoner rock, doom metal and blues rock with considerable success. Their latest release, 2018's The Wolf Bites Back, was helmed by Ghost producer Jaime Arellano and features a guest appearance from Motörhead guitarist Phil Campbell.
The Rising Stage
The Fallen State: Formed in Devon in 2013, The Fallen State have shared stages with luminaries such as Halestorm and Black Stone Cherry. The latter's Chris Robertson later returned the favour, adding bluesy guitar flair to 'Nova', the stand-out cut from the band's 2017 EP, The View From Ruin.
The Marshall VIP Stage
Blackwater Conspiracy: Northern Irish rockers Blackwater Conspiracy's 2017 debut album, Shootin' The Breeze, won considerable acclaim, which led to slots at Download and a high-octane tour supporting Tyler Bryant And The Shakedown. They previously trod the boards at Ramblin' Man Fair in 2017, and they're ready to rip the joint again in 2019.
Find out more and buy tickets over at Ramblin' Man Fair's official website.
Format:
UK English