Rammstein To Re-Release 'Live In Berlin' DVD With Newly Uncensored Footage
An X-rated performance of the song 'Bück Dich' was previously censored.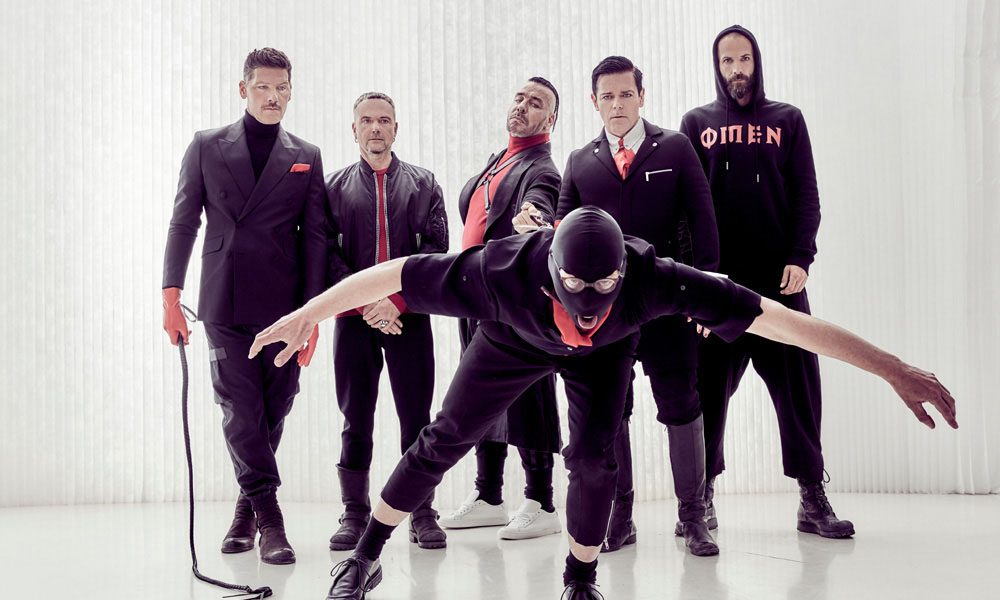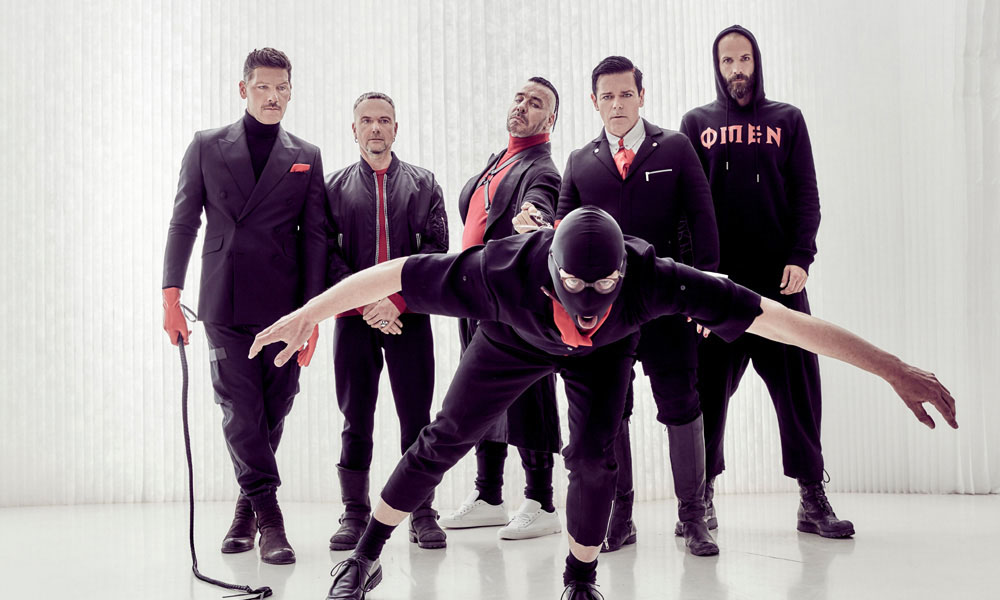 Rammstein have announced that they're re-releasing a film of their infamous 1998 gig in Berlin, complete with footage that was previously censored.
"Get ready for the re-release of Live aus Berlin – Rammstein's iconic Berlin concert in August of 1998!" the band announced on Facebook. "Enjoy this concert-film, including the previously censored rendition of Bück dich!"
Although it appeared on the initial VHS run of Live In Berlin, 'Bück Dich' was then omitted from the gig's run on DVD because the band mimed anal sex during its performance.
Below you can watch a 23 minute section of the film, which makes use of footage from two shows at Berlin's Parkbühne Wuhlheide on 22 and 23 August.
Rammstein - Live aus Berlin (Official Short Version)
Last year, the band brought their pyrotechnic spectacular to a wowed UK audience as they supported their acclaimed untitled album. The video, which was filmed over the course of a week, was captured last summer ahead of the band's performance at Dresden's Rudolf Harbig Stadium. Clocking in at 61 hours – that's seven full days ahead of the show – the amount of manpower that goes into just one tour location is staggering. But for Rammstein and their devoted fans, it's absolutely worth it for the mind-blowing experience.
Rammstein's long-awaited 2019 album (following 2009's Liebe ist für alle da) truly proved the band's staying power since the release of Herzeleid 25 years ago – it debuted at No.1 in 14 countries and broke several records along the way. The untitled LP was not only the best-selling album of 2019 in Germany, Austria and Switzerland but also set a record in Germany for having the best first week of album sales in the 21st century. It also became Rammstein's first album to break the Top 10 in the US, while it peaked in the Top 10 in the UK, Canada and Australia, among others, thanks in part to its chart-topping singles 'Deutschland' and 'Ausländer'.
Reviewing the appearance at Milton Keynes' Stadium MK in 2019, NME wrote: "Lots of bands have pyro onstage. Many bands have big pyro onstage. But how many bands have pyro all around the arena? Whether you're in the front row, somewhere in the middle of the crowd, or stood nursing your pint at the very back, at this Rammstein show you'll never be more than a metre or two from huge bursts of fire."
Listen to the Best of Rammstein on Apple Music and Spotify.
Format:
UK English