Rare Sex Pistols' 'God Save The Queen' Goes On Sale For £16,450
One of the most influential punk singles of all time, The Sex Pistols' 'God Save The Queen' may become the most expensive record sold in UK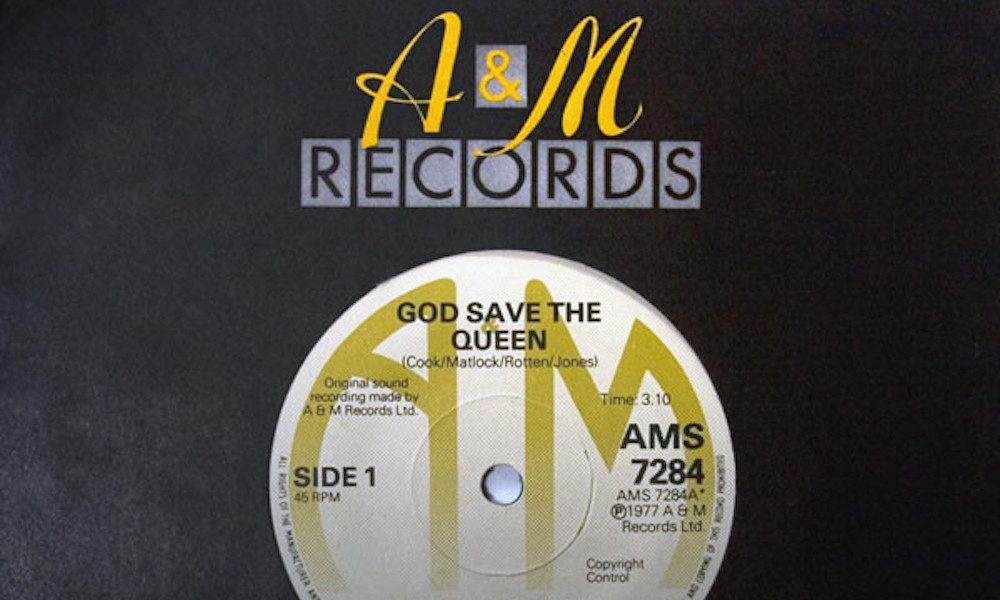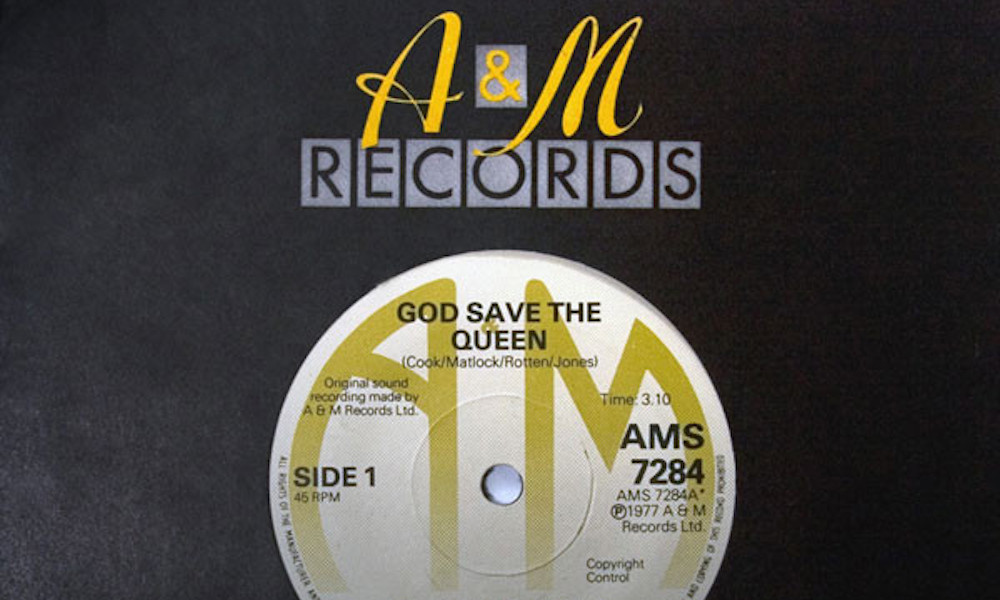 One of the most influential punk singles of all time, The Sex Pistols' 'God Save The Queen' just got listed on the physical musical database Discogs with an asking price of £16,450.
As the story famously goes, after the band signed to A&M Records on 10 March 1977 outside Buckingham Palace, their contract only lasted six days after the label dropped the band reportedly due to their raucous behavior. Out of the original 25,000 copies initially produced of their new single 'God Save The Queen' in the UK, only nine promo copies reportedly survived being destroyed by the label.
After the band signed to Virgin and "officially" released 'God Save The Queen', the single shot to No. 2 on the UK charts almost overnight, making it a watershed moment for punk and signaling its arrival in the mainstream.
The authentic originals feature "7284" written twice on the B-side and features 'God Save the Queen' on the A-side and 'No Feelings' on the B-Side, with the original A&M sleeve.
As one of the rarest records to be pressed in the UK, it may soon enough become the most expensive copy sold to date. Other early pressings of 'God Save The Queen' have sold for £15,000 this past July by Pete Bonner, owner of Pyschotron Records in the UK, £11,142 in November 2017 and £13,000 in 2006 when UK collector Marshal Peters sold a version also with its A&M card envelope. This newly listed record is also said to come with a certificate of authenticity by renowned Sex Pistols collector, DJ and producer Eddie Lock.
Discogs has been the source for many rare record sales as of late, including an original 7" copy of The Beatles' debut single, 'Love Me Do', that sold for almost $15,000 last December. The online marketplace now boasts over 400,000 contributors, 10 million listings and 5.3 million artists.
God save your wallet.
Explore our Sex Pistols Artist Page.
Format:
UK English