The Story Behind Sex Pistols' Signing Saga
In 1976, the group were the talk of London town, and soon Sex Pistols' signing saga become the stuff of legend.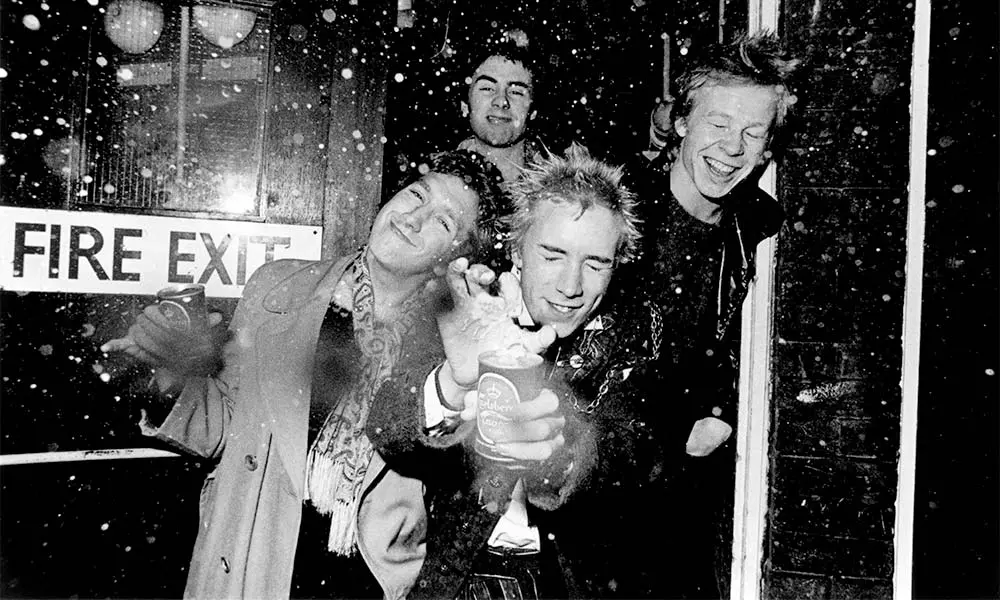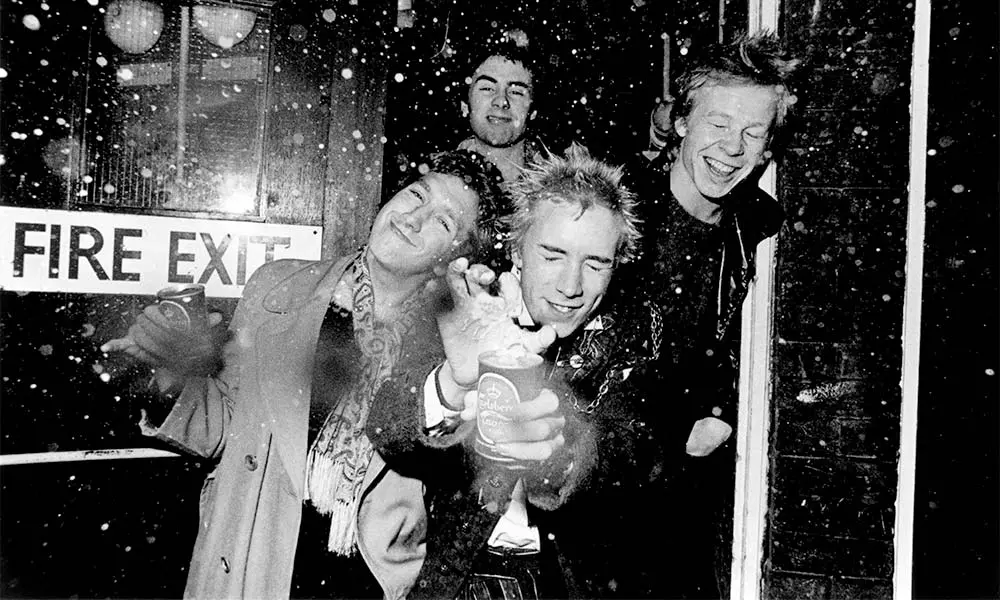 In the summer of 1976 The Sex Pistols were the talk of London town. By mid-September, they were doing a week-long run of gigs around Britain before returning to the capital to play the opening night of the 100 Club's "festival" of punk. It was all the prelude to the band being signed — but instead of an indie label like Stiff, arguably a better fit, it was EMI Records who weighed in for a big money signing.
Listen to the best of Sex Pistols on Apple Music and Spotify.
On 8 October EMI signed the band to a two-year contract and quickly put them in the studio with producer Dave Goodman, but he failed to get anything on tape that satisfied anyone. Enter Chris Thomas, who had mixed Pink Floyd's The Dark Side of the Moon and produced Roxy Music, to oversee their first single. 'Anarchy in the U.K' is a blatant mixing of pop and politics and it caused waves, not least from the iconic ripped Union Jack poster that was used to promote it, when it was released on 26 November.
On 1 December, during the promotion for the single, their infamous TV appearance on the Today programme took place. It was Steve Jones that got into the row with presenter Bill Grundy, not Johnny Rotten as many now think. According to record plugger and music industry legend Eric Hall, the only reason that the Pistols were on the show at all was that they were a late substitution for Queen, whose frontman Freddie Mercury had a dentist's appointment.
After a riotous tour of Holland in January 1977, EMI released the Pistols from their contract, which was followed by Glen Matlock leaving the band; he went on to form Rich Kids with Midge Ure, later of Ultravox. Matlock was replaced by the man who invented pogo dancing, John Simon Ritchie, known to the world as Sid Vicious. On 10 March, the band signed to A&M Records, and in a cunningly conceived PR stunt, put pen to paper outside Buckingham Palace; cunning because, as their new single was to be 'God Save The Queen', they created yet more headlines.
However, within weeks, and despite tens of thousands of copies of the record already being pressed, A&M also dropped the Pistols, following a fracas at the label's office. A week or so later, Vicious made his live debut with the band and two months later they signed their third contract, this time with Virgin. 'God Save the Queen' came out a few weeks later and rocketed to No.2 on the UK charts. The Sex Pistols' signing saga has become the stuff of legend.
Looking for more? Discover how the Sex Pistols sparked a media outrage.
Format:
UK English