Watch Ray Charles' Distinctive 'Eleanor Rigby' On 'The Ed Sullivan Show'
The performance aired on the December 8, 1968 edition of the long-running television institution.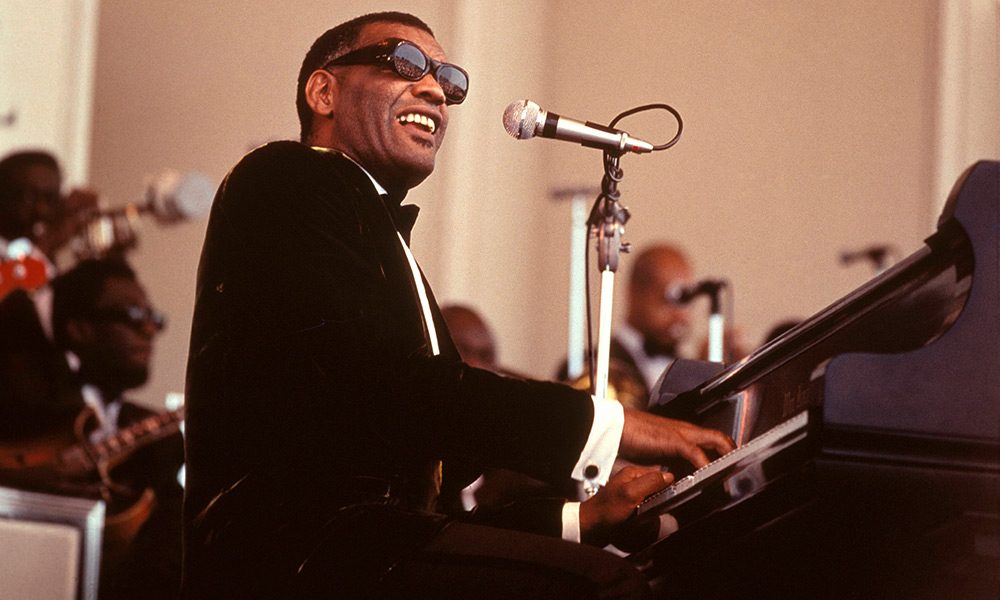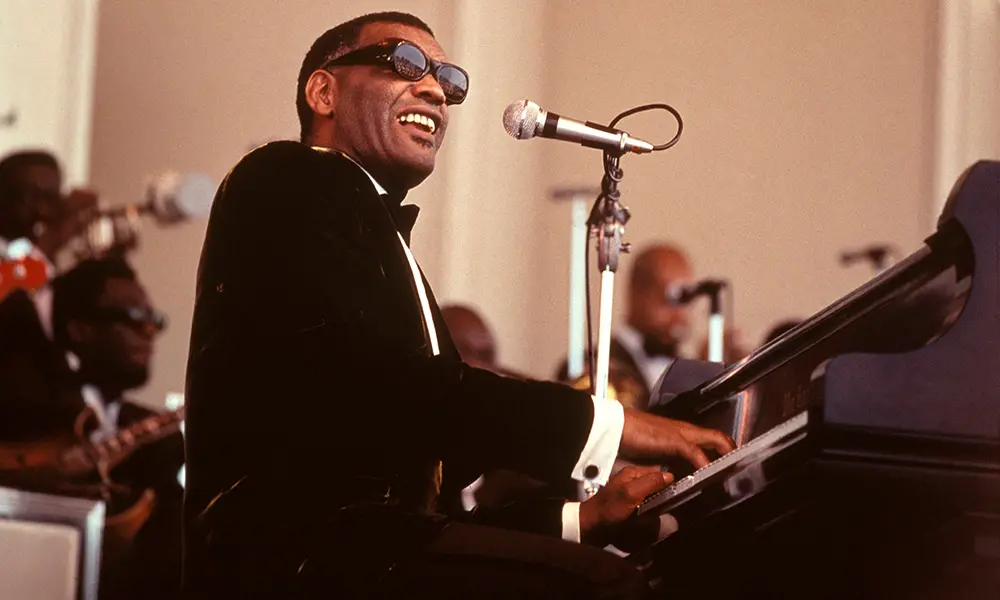 The endlessly engrossing archives of The Ed Sullivan Show have revealed a vintage performance by "The Genius" himself, Ray Charles, putting his indelible mark on a Beatles classic.
The clip, now available to view at the show's official YouTube channel, features Charles' unique version of "Eleanor Rigby," which aired on the December 8, 1968 edition of the long-running television institution. He's ably accompanied by an orchestra featuring a prominent horn section, and by his female backing singers the Raelettes.
Ray Charles "Eleanor Rigby" (The Beatles Cover) on The Ed Sullivan Show
The Beatles' "Eleanor Rigby" was a No.11 pop hit in the US in 1966, when it was released as a double A-side with "Yellow Submarine," which peaked at No.2. The striking song, written primarily by Paul McCartney and with an unforgettable double string quartet arranged by George Martin, was not listed separately on other charts, and the two songs together spent four weeks at No.1 in the UK in August and September 1966.
Of the many hundreds of covers of "Eleanor Rigby" that have accrued over the decades, American group the Standells were first out of the blocks in November 1966, three months after the release of the original. Ritchie Havens followed soon afterwards, then came a wave of interpretations in 1967, sometimes from such unexpected and wide-ranging sources as Johnny Mathis and Joan Baez.
Charles' intrinsically soulful reading was on his March 1968 album A Portrait Of Ray, and was released by ABC/TRC as a double-sided single with "Understanding." The latter song made No.13 on the Billboard R&B chart, on which "Rigby" peaked at No.30. The songs made Nos.46 and 35 respectively on the Hot 100.
Charles had appeared on Sullivan a year earlier with fellow guests Billy Preston and Bill Dana. The December 1968 edition featuring his Beatles cover also starred harmony group The Association (known for such major hits as "Cherish," "Windy," and "Never My Love") and rising comedian Richard Pryor.
Watch more classic performances from The Ed Sullivan Show at the series' official YouTube channel.