Richard H. Kirk, Cabaret Voltaire Co-Founder, Dies At 65
The pioneering Sheffield post-punk outfit issued a slew of influential titles for Rough Trade and Virgin during their heyday.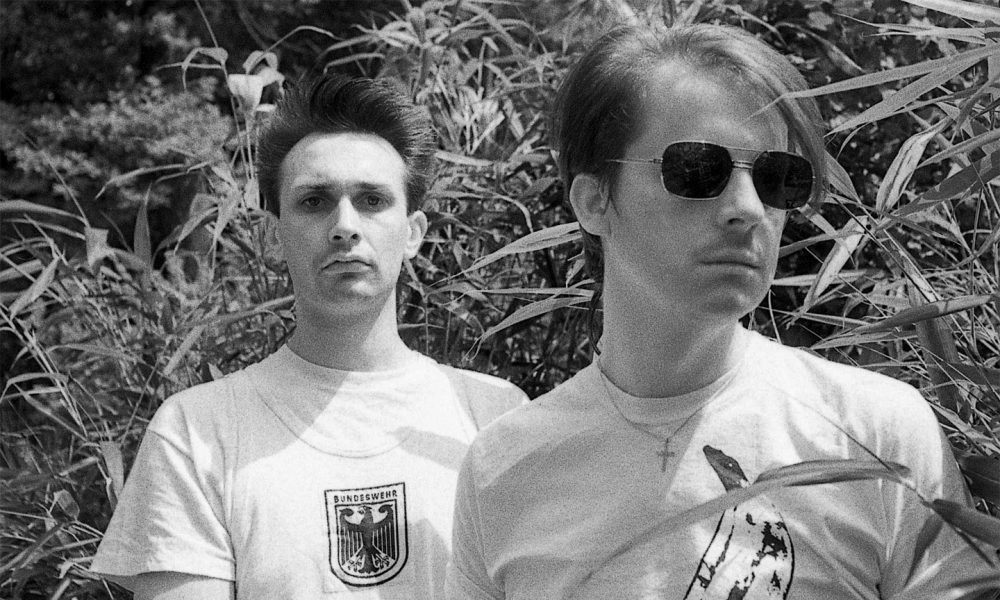 Cabaret Voltaire's Richard H. Kirk has died. The post-punk outfit's sole remaining member's death was announced by his record label Mute this afternoon (September 21). He was 65. The cause of Kirk's death has not been revealed at the time of writing.
"It is with great sadness that we confirm our great and dear friend, Richard H. Kirk has passed away," a statement from the label said. "Richard was a towering creative genius who led a singular and driven path throughout his life and musical career. We will miss him so much. We ask that his family are given space at this time."
Broadcaster Dave Haslam, was one of the first to pay tribute to Kirk, describing him as a "creative genius indeed and a truly top fella. RIP."
Journalist, author and The Membranes' frontman John Robb also paid his respects. "Really sad news. Richard H Kirk (Cabaret Voltaire) RIP. Musical and cultural game-changer," he wrote.
Born in Sheffield in 1956, Kirk first came to prominence in the 1970s as one-third of Cabaret Voltaire, the industrial group who took their name from a nightclub in Zurich that was a centre for the early Dada movement.
Having formed in 1973, and played their first live gig in 1975, the band eventually signed to Rough Trade in 1978, after sending demos to a number of labels. The trio were prolific in the years that followed, releasing EPs such as 'Extended Play', 'Nag Nag Nag' and 'Three Mantras' between 1978 and 1980, as well as three influential albums: Mix-Up (1979), The Voice Of America (1980) and Red Mecca (1981).
After one-third of the group, Chris Watson, left in 1981, Kirk and fellow member Stephen Mallinder took their industrial sound in a decidedly more commercial direction, releasing the album The Crackdown via Some Bizarre / Virgin Records in 1983, as well as Micro-Phonies, also via Virgin, in 1984. The former gave the group their best UK chart placing, landing at number 31.
Some years later, Kirk and Mallinder started to pursue a more electronic-influenced sound, best captured on 1990's Groovy, Laidback & Nasty, which was produced in Chicago alongside house pioneer Marshall Jefferson. A number of other house-influenced records followed between 1992 and 1994, released through the labels Plastex and Apollo.
The group were inactive for 20 years until Kirk as the sole remaining member, returned for a 2014 performance at Berlin's Atonal festival. A new album, Shadow Of Fear, their first in 26 years was also released in 2020.
Speaking about the record at the time Kirk said in reference to the coronavirus crisis: "The album was finished just as all the weirdness was starting to kick in," adding that "'Shadow Of Fear' feels like a strangely appropriate title" for these trying times."
He continued: "The current situation didn't have much of an influence on what I was doing – all the vocal content was already in place before the panic set in – but maybe due to my nature of being a bit paranoid there are hints in there about stuff going a bit weird and capturing the current state of affairs."
In addition to his work with Cabaret Voltaire, Kirk also released a number of other records under a variety of aliases that included Sandoz, Electronic Eye and Trafficante. Much of his solo work leaned into the downtempo and electronic influences of Cabaret Voltaire's 1990s work, with the project Sweet Exorcist – a collaboration with Richard Barratt (AKA DJ Parrot) – bearing a number of seminal early "Bleep Techno" releases through Warp Records.