Watch Ringo Starr Lead Over 100 Drummers In Cover Of 'Come Together' For World Hunger Campaign
The Beatle was joined by the likes of Pearl Jam's Matt Cameron, Red Hot Chili Peppers' Chad Smith, and more.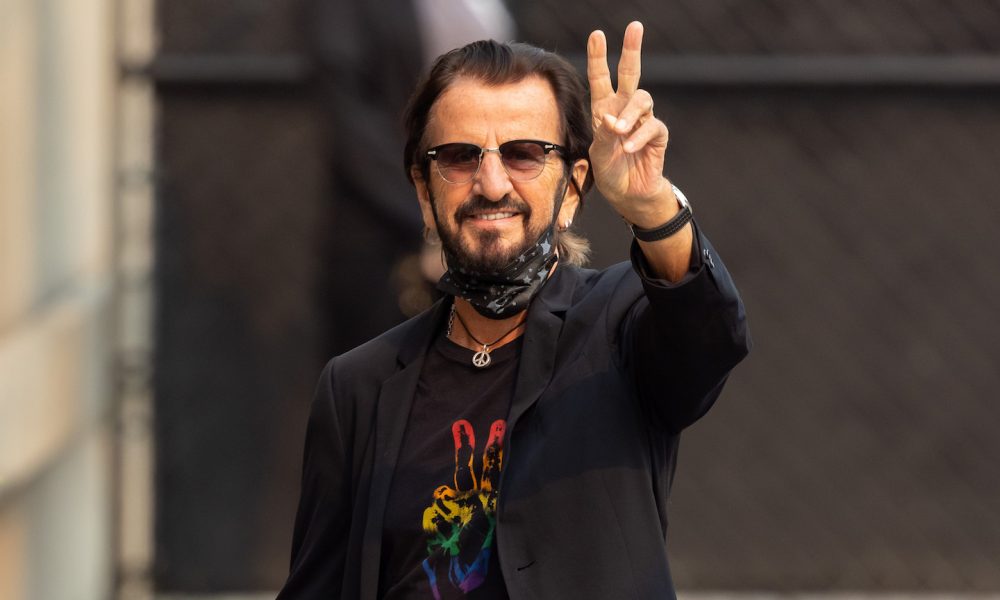 Ringo Starr has led over 100 drummers in a cover of The Beatles' "Come Together" as part of a campaign to end world hunger.
WhyHunger's Drum Together video sees more than 100 drummers joining forces to create a drum-focused version of the classic song. Other musicians also add bass, guitar, strings, and vocals over the top to round out the cover.
Billed as "the greatest collection of drummers ever performing on one song", the rhythm-filled track features contributions from musicians from all genres and fields. Pearl Jam's Matt Cameron, Red Hot Chili Peppers' Chad Smith, The Police's Stewart Copeland, Free's Simon Kirke, and 11-year-old musical prodigy Nandi Bushell are among the rock artists to participate.
WhyHunger's Drum Together (Official Video)
"We all can agree that no kid should be hungry, and everyone should have access to nutritious food," Starr said. "This is a great cause that I've supported in the past and a great track – one of my favorite Beatles songs. So when Jim Keltner asked me to join all these other drummers I was happy to."
Drum Together aims to raise awareness of New York non-profit WhyHunger's work to end hunger in the US and further afield, as well as advance the human right to nutritious food for all. Funds raised through the cover will go towards helping to end global hunger, tackling its root causes, and investing in solutions that will see everyone have access to healthy, beneficial food.
The project was created by producer Brian Resnick and Drumming's Global Ambassador Dom Famularo. Resnick described it as a "very ambitious project, but simple in concept." "The video features the greatest collection of drummers ever to perform on one song, and is so inspiring and powerful," he added.
"I'm really moved by the generosity of all the phenomenal musicians who donated their time and talents, and I hope the project energizes people to get involved and join with WhyHunger in the movement to end world hunger."
Drum Together follows another charity project Starr was involved in last month – a video for his song "Let's Change The World", made in collaboration with the non-profit Kids In The Spotlight, off his new EP Change The World.
Buy or stream Ringo Starr's Change The World EP.