Ringo Starr Gets Honorary Degree From Berklee College Of Music
'I'm a doctor at last,' Starr joked.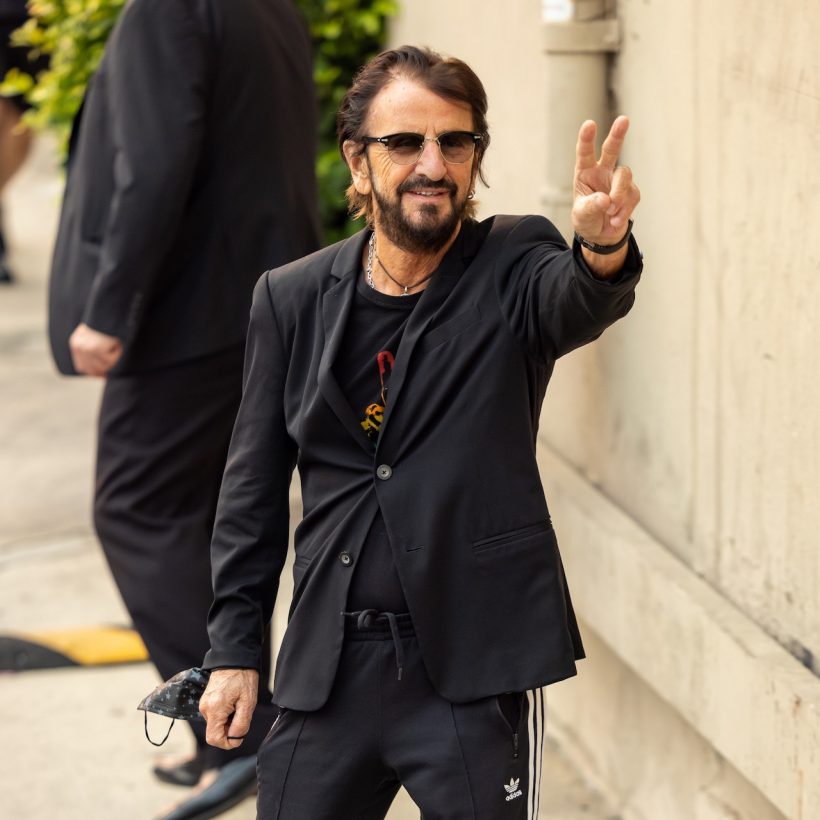 Ringo Starr arrived in Boston on Thursday, July 2 to receive his honorary degree from the Berklee College of Music.
The school originally announced that the Beatles drummer would receive a doctorate in music at commencement ceremonies in May, but Starr was unable to attend then and instead addressed the graduating class in a recorded statement. In the video, Starr banged around on a kit before sending his legendary "peace and love" greeting while congratulating the class of 22. "I'm a doctor at last! I never went to college, but I certainly have had a lot of experience making music, so I supposed I earned this in my own way," he said.
With Ringo Starr and his All Starr Band in Boston for a show, the school held a special ceremony Thursday to honor his lifelong contributions to the music scene that featured performances of Starr's hit songs, arranged and performed by Berklee students. Gregg Bissonette, the drummer in the All Starr Band, and Berklee President Erica Muhl provided opening remarks.
Recently, Ringo announced that digital artwork will be sold at an online auction next month under the title The Ringo Starr NFT Collection—The Creative Mind of a Beatle. It's the first NFT collection by a member of the group.
Starr's animated paintings will feature on the the nonfungible tokens, which will be up for bids from fans in the June 13 event, to be conducted by Julien's Auctions. A "custom-made drum composition recorded and played" by the beloved artist will also be under offer.
Each purchase will also include a 25" x 25" canvas print, signed by Starr, and access to join him, via private invitation after the auction, on an exclusive virtual tour of his digital gallery experience and "virtual hang," RingoLand. This has been created by Spatial.io for online, VR, or mobile.
Buy or stream Ringo Starr's Change The World EP.