Ringo Starr's Original NFTs In 'Creative Mind Of A Beatle' Online Auction
Starr's animated paintings will feature on the nonfungible tokens in the June 13 event.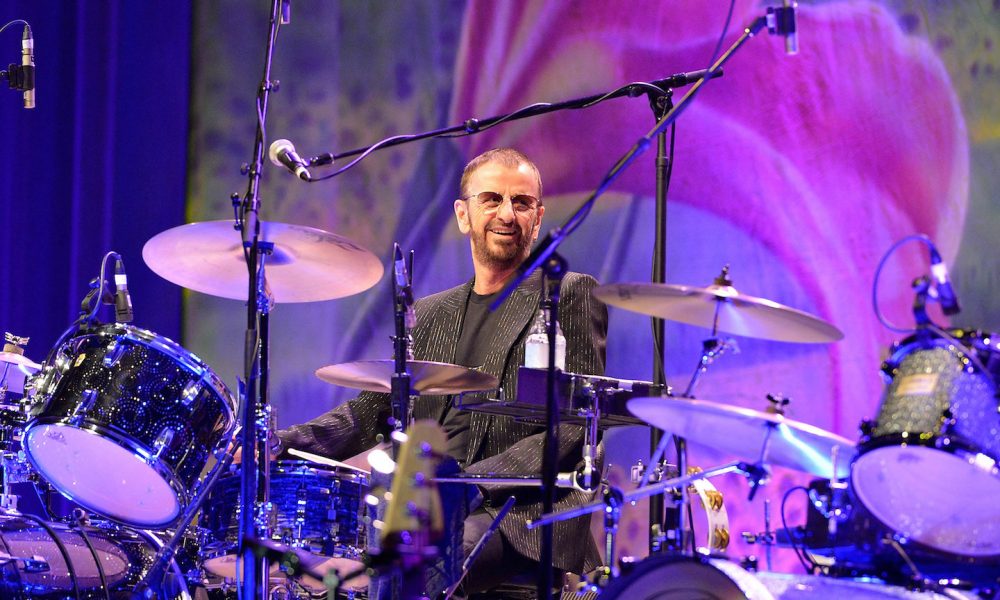 Digital artwork by Ringo Starr will be sold at an online auction next month under the title The Ringo Starr NFT Collection – The Creative Mind of a Beatle. It's the first NFT collection by a member of the group.
Starr's animated paintings will feature on the the nonfungible tokens, which will be up for bids from fans in the June 13 event, to be conducted by Julien's Auctions. A "custom-made drum composition recorded and played" by the beloved artist will also be under offer.
Each purchase will also include a 25" x 25" canvas print, signed by Starr, and access to join him, via private invitation after the auction, on an exclusive virtual tour of his digital gallery experience and "virtual hang," RingoLand. This has been created by Spatial.io for online, VR, or mobile.
Ringo Starr - Let's Change The World (Audio)
The pieces feature his original animated painting and the drum composition has Ringo playing to the beat of the moving images of each NFT. They are minted with a special audio/visual motif of Ringo's time in The Beatles.
In a statement, Ringo says: "I only ever wanted to be a drummer yet you never know where a new idea or path will lead you. This new technology is so far out it's inspired me and I loved creating these NFTs combining my art and my music. Who'd have thought I would be spreading Peace and Love in the MetaVerse."
The Julien's Auctions listing notes: "Starr's visionary artistic and musical styles take center stage in these striking digital paintings, adding the title of NFT original artist to the beloved pop culture icon's ever-growing, multi-hyphenate body of work."
There will be a total of 20 NFTS available in the auction, in four sets of different works, either via bids that day or at juliensauctions.com. The auction closes in lot order at 11am PT on June 13. Proceeds will go in part to the artist's Lotus Foundation charity, which helps families facing economic hardships, supports projects devoted to the social welfare and health of people in diverse areas, and gives grants to assist children to complete their education.
Buy or stream Ringo Starr's Change The World EP.