Ringo Starr Invites Fans To Participate In Annual Peace & Love Birthday Celebration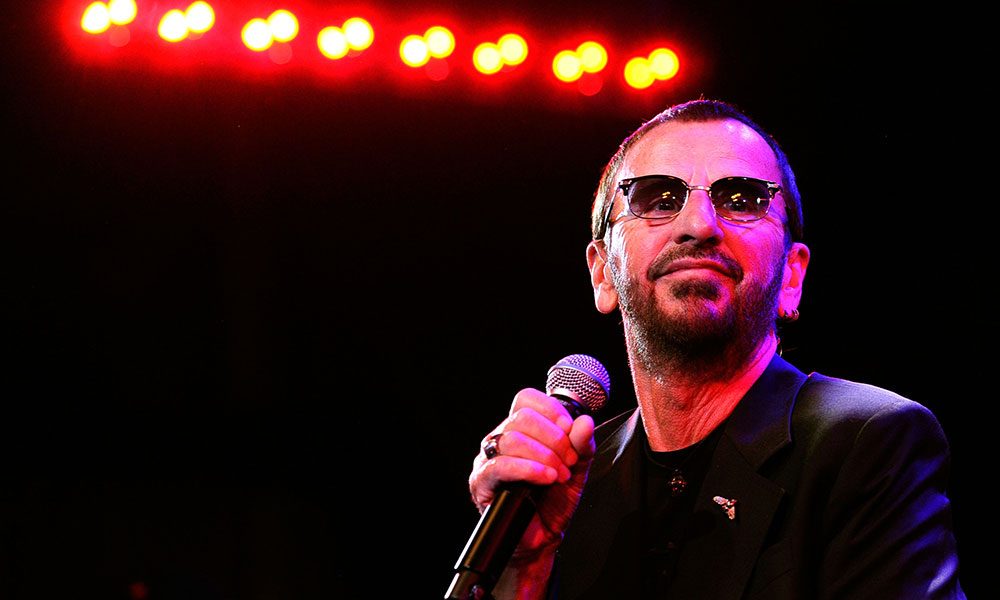 Legendary drummer and ex-Beatle Ringo Starr is inviting fans to participate in his annual Peace & Love Birthday Celebration on Friday, 7 July 2017.
The event is being coordinated by London's world famous Abbey Road Studios, who are inviting a limited number of fans into Studio One to participate in a live Facebook broadcast of the "Peace & Love" message. Though Ringo won't be at Abbey Road in person, the studio says that he "will be joining in spirit from LA".
To access the event, fans will need one of Ringo's Peace & Love bracelets, available for free exclusively from the Abbey Road shop. Bracelets will be available while stocks last on Friday, 7 July, starting from 9.30am.
Ringo is also inviting everyone all over the planet to think, say or post #PeaceandLove at noon their local time, thus generating a wave of Peace & Love that moves over the planet on 7 July, starting at noon in New Zealand and ending at noon in Hawaii.
Anyone keen to be an Ambassador for Ringo Starr's Peace & Love Event and Salute should arrange to do the following:
*Meet with friends at around 11am local time, to prepare for the noon salute.
*Around 11.50am, there may be a video to watch or you may need to start gathering participants. Plans may alter slightly, depending on what video content your city receives, or if you have the ability to play a video, as some locations may not. It's suggested posting in your Facebook event page around noon.
*Your Facebook Live broadcast video (which should be shot in horizontal orientation) should start recording and be shared by the co-ordinator between 11.50 – 11.55. Facebook Live directions for this will be easily searchable online.
*Keep an eye on the clock and then, at 11:59:50, start a countdown (from 10) to midday, getting as many people in the shot as possible. End the countdown with the message, "Peace and love!"
After that, fans are invited to wish Ringo a happy birthday and also perhaps say a few words about what Peace & Love means to them personally, or even sing a song, such as 'Give Peace A Chance'. Videos should then end between 12.05 and 12.10pm.
Follow the Peace & Love events on Facebook.
Format:
UK English