Robbie Robertson To Receive Lifetime Achievement Honor At Canadian Music Awards
The legendary musician will receive the award at the annual ceremony on 9 May in Toronto.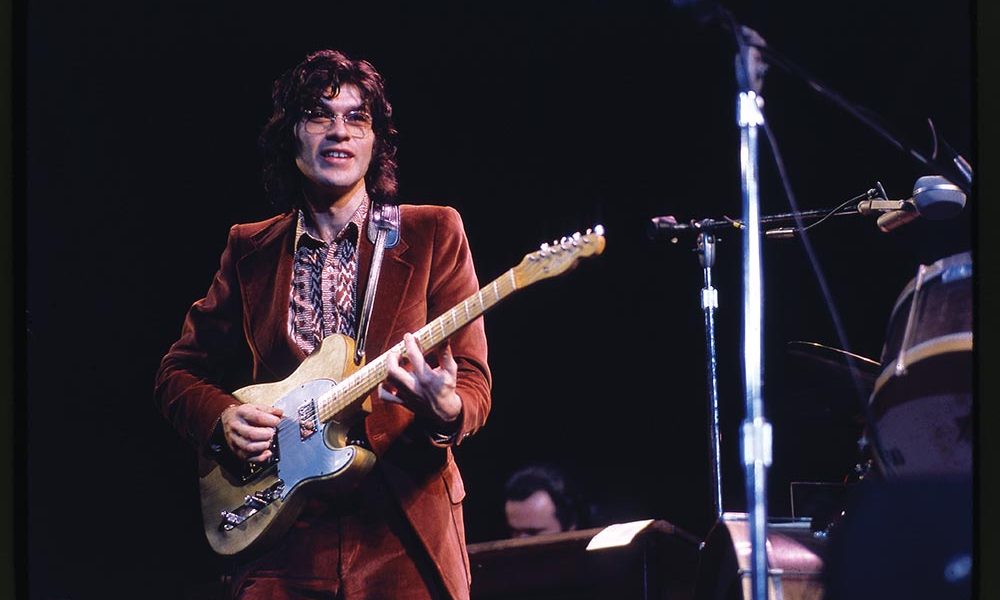 Robbie Robertson, former guitarist and principal songwriter for The Band, successful solo artist, film composer and producer and author, is set to receive the Lifetime Achievement Award in the Canadian Music Industry Hall of Fame on 9 May in Toronto.
Held during Canadian Music Week's Canadian Music and Broadcast Industry Awards Gala Dinner at Rebel Entertainment Complex, the legendary musician – and one-time Dreamworks executive – will be joining previously announced 2019 inductees Michael McCarty of SOCAN and Steve Herman of Live Nation.
Robertson, who released his memoir, Testimony, in 2016, covering roughly the first three decades of his life, was born in Toronto and spent his early years on the nearby Six Nations Reserve of Toronto's downtown. He played guitar from age 10, playing in his first bands at age 14 and joining rockabilly artist Ronnie Hawkins' backing band, The Hawks, when he was just 17.
The Hawks went on to play with Bob Dylan on his legendary Going Electric tours in 1965 and 1966. In 1967, Robertson and his band mates recorded the "basement tapes" with Dylan in Woodstock, New York, before changing their name to The Band and cutting Music from Big Pink in 1968.
The Band - Music from Big Pink Webisode: A Big Pink House
Over the course of seven studio albums, Robertson penned such classics as 'The Weight,' 'The Night They Drove Old Dixie Down,' 'Up on Cripple Creek,' and 'It Makes No Difference.' The Band's legendary farewell concert at San Francisco's Winterland on Thanksgiving 1976 was filmed by Martin Scorsese and released as The Last Waltz.
Robertson went on to score or produce music for Scorsese's most iconic films including Raging Bull, The Color of Money, The Departed, The Wolf of Wall Street and the forthcoming The Irishman. He has released five solo albums with his sixth due later this year and a documentary based on his Testimony book is in the pipeline.
He has been previously honored with Grammy's Lifetime Achievement Award, as well as lifetime awards from the National Academy of Songwriters and the Native American Music Awards. In Canada he has won several Juno awards. He has also been commemorated twice by Canada's Walk of Fame, been inducted into the Canadian Songwriters' Hall of Fame, made an Officer of the Order of Canada and received the Governor General's Performing Arts Award. With The Band, he was also inducted into the Rock and Roll Hall of Fame.
Explore Our Band Artist Page.
Format:
UK English