Sly & Robbie's Robbie Shakespeare Dies At 68
The legendary bass player is one of the most recorded instrumentalists of the modern era.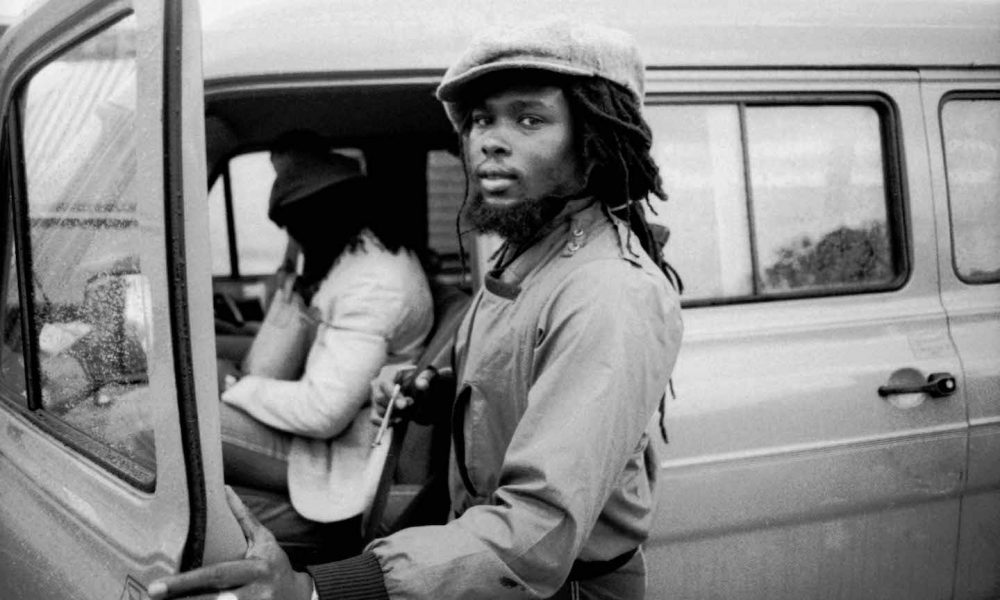 Robbie Shakespeare, the Jamaican bassist and producer who was half of Sly & Robbie, has died. The Gleaner reports that Shakespeare died in a Florida hospital after undergoing kidney surgery. He was 68.
The duo became famous worldwide in the 70s after Island Records boss Chris Blackwell founded Compass Point Studios in Nassau. He made Sly & Robbie the headliners of the Compass Point All-Stars, the studio's band of session musicians. At Compass Point, Sly & Robbie played for stars such as Grace Jones, Mick Jagger, Joe Cocker, and Robert Palmer. The duo reached an even bigger international audience when they worked on Bob Dylan's Infidels and Empire Burlesque and The Rolling Stones' Undercover.
In addition to being in-demand songwriters and musicians, Sly & Robbie also released their own records, staring with the 1981 project Sly & Robbie Present Taxi. As lead artists, their widely celebrated for 1987's Rhythm Killers, recorded with Bill Laswell, Bootsy Collins, and Bernie Worrell.
Sly & Robbie remained wildly successful from their beginning into the 2000s, producing No Doubt's 2001 hits "Hey Baby" and "Underneath It All," all while continuing to play alongside countless reggae musicians. Their 1992 anthem for Chaka Demus & Pliers, "Murder She Wrote," remains among Jamaica's biggest hits. Sly Dunbar outlined the duo's approach in a Melody Maker interview from 1985. He said, "We try to make as much work as possible for ourselves and if the work is there we'll do it. We will work with anyone you know, people class us as reggae musicians but we just describe ourselves as 'musicians'."
Shakespeare, alongside Sly, was a wildly prolific songwriter. In an interview with the Red Bull Music Academy in 2008, he joked, "They used to say Sly & Robbie must take drugs [laughs]. We used to be in the studio from about 10am, and a lot of the time we'd rehearse until about 7 or 8pm. When we were touring, most of the time we'd come straight from the studio. Finish playing, go home, sleep; the next morning we're back in the studio, just keeping it going."
Shakespeare was also a highly spiritual musician. In a Red Bull Music Academy interview from 2013, he mused on this concept, saying, "A lot of times you don't play your instrument, your instrument plays you."