Blues And Soul Sensation Robert Finley Announces New LP, 'Sharecropper's Son'
The autobiographical album, which was produced by Dan Auerbach, is out May 21.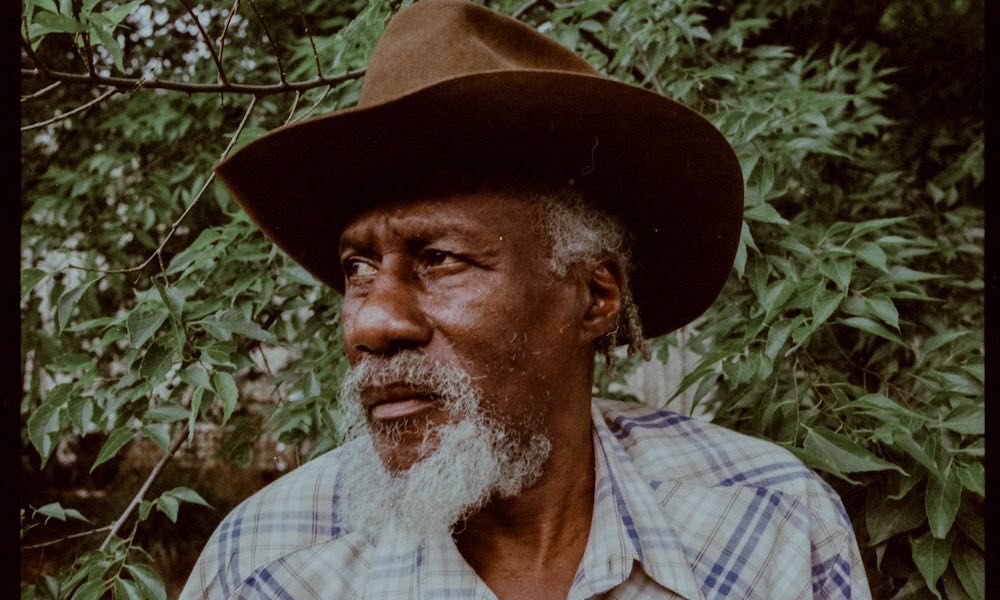 Blues and soul sensation Robert Finley is readying to release his third studio album, and latest collaboration with Dan Auerbach, Sharecropper's Son. Available on May 21 via Easy Eye Sound, the autobiographical project was co-written and produced by Auerbach, who declared Finley to be "the greatest living soul singer."
Ahead of the album, Finley is sharing the expressive "Souled Out on You" – a captivating first taste of Sharecropper's Son.
The ballad, Finley explained in a press release, tells "the story of a relationship that's ending. It's about someone who takes on everything in the relationship. All the good and the bad and even after all of that, they notice that it just isn't going to work out and the relationship has run its course. I took all I could take and I'm starting my life over."
Robert Finley - "Souled Out On You" [Official Video]
Finley, who became an overnight star at the age of 63, has quite the story to tell. Born to a sharecropping family in the Jim Crow-era south, the singer-songwriter spent his childhood picking cotton and attending a segregated school in Louisiana. Dropping out in 10th grade to work full-time – and later join the Army – Finley overcame a divorce, house fires, and a car accident before going blind in his 60s. While the skilled carpenter was forced to retire from his craft after losing his sight, he decided to pursue one of his other passions – music. As Finley puts it, "losing my sight gave me the perspective to see my true destiny."
In 2016, Finley released his debut album, Age Don't Mean a Thing. Within months, he was introduced to Auerbach, with whom he began a fruitful and highly-acclaimed creative partnership, resulting in a soundtrack to the Murder Ballads graphic novel and Finley's 2019 album, Goin' Platinum.
Auerbach, who is also one half of The Black Keys, saw Finley's potential straight away. "He walked in like he was straight out of the swamp," he recalled. "He had leather pants, snakeskin boots, a big country and western belt buckle, a leather cowboy hat, and a three-quarter-length leather duster. The final touch was the folding cane the legally blind Finley wore on his hip, in a holster. Basically, he was dressed for national television."
Following the release of Goin' Platinum, Finley went on a global tour, playing to sold-out audiences in ten countries. He also became a contestant on the 2019 season of America's Got Talent, reaching the semi-finals.
For his next record, however, the Louisiana-based artist wanted to delve deeper.
"I was ready to tell my story, and Dan and his guys knew me so well by then that they knew it almost like I do, so they had my back all the way," said Finley. "Working in the cotton fields wasn't a pleasant place to be, but it was part of my life. I went from the cotton fields to Beverly Hills."
He continued, "We stayed in the neighborhood most of our childhood. It wasn't really all that safe to be out by yourself. One of the things I love about music is that, when I was a boy growing up in the South, nobody wanted to hear what I had to say or what I thought about anything. But when I started putting it in songs, people listened."
Co-written with Auerbach, Bobby Wood, and Pat McLaughlin, Sharecropper's Son not only traces the 67-year-old's life, but showcases also his many influences, including Al Green, Jimi Hendrix, Ray Charles, Elvis, James Brown, and The Beatles. "I want people to understand that I can't be kept in a box," said Finley. "I like to do all kinds of music – everything that means anything to me, from gospel to blues to soul to country to rock 'n' roll."
Sharecropper's Son features an all-star band, including heralded blues slide guitarist Kenny Brown, Auerbach (whose searing guitar solo can be heard on "Souled Out on You"), and studio legends Russ Pahl, Billy Sanford, and Gene Chrisman. The line-up also includes a horn section, plus contributions from Nick Movshon of the Dap-Kings, blues artist Eric Deaton, and former Johnny Cash bandmate Dave Roe.
Sharecropper's Son is available May 21. Scroll down to view the tracklist and preorder it here.
Sharecropper's Son tracklist:
1. Souled Out On You
2. Make Me Feel Alright
3. Sharecropper's Son
4. Better Than I Treat Myself
5. Country Child
6. Starting To See
7. I Can Feel Your Pain
8. My Story
9. Country Boy
10. All My Hope