Rolling Stones Join Forces With Italian Soccer Giants AC Milan For Capsule Collection
The collection is now available in all AC Milan stores and via the Stones' official online shop.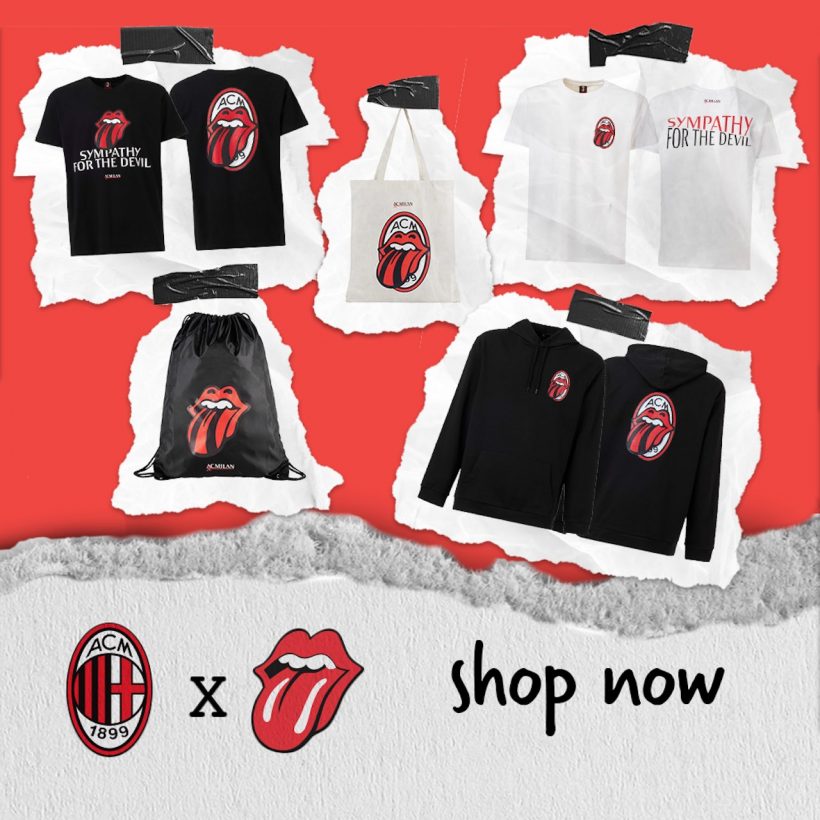 Italian soccer giants AC Milan have announced a new collaboration with the Rolling Stones, fresh from their show last night (21) on the SIXTY tour at the club's famous home, the San Siro Stadium. The AC Milan x The Rolling Stones capsule collection features a series of exclusive pieces.
The Rolling Stones - Sympathy For The Devil (Official Lyric Video)
The collection is now available in all AC Milan stores and via the Stones' official online shop. It consists of five pieces, including two T-shirts, a hoodie, a canvas bag, and a gym sack. Each of the pieces carries the band's world-famous and endlessly versatile "tongue" logo, newly redesigned in red and black as a merger with AC Milan's celebrated Rossoneri colors to create a unique piece of branding. The shirts also feature the text "Sympathy for the Devil." This acknowledgement of one of the Stones' most enduring songs has special relevance to the club as it references the Devil, a symbol of AC Milan.
The collaboration has been brought together by Universal Music Group's brand management division, Bravado, and combines the worlds of football and music, both of which thrive on the sheer passion of their fans and the emotional attachment to clubs and bands alike. The collection further extends AC Milan's growth off the pitch, and the involvement of the brand in the worlds of fashion and entertainment.
The Stones' show in Milan, for a crowd approaching 60,000, was a storming success, described as a "masterpiece concert" by news.italy-24.com. The show included all of the band's regular classics, with "Dead Flowers" re-added to the setlist and the continuing inclusion of their 1966 Aftermath album track "Out Of Time," which the band are performing on this tour for the first time ever. The SIXTY tour now comes home for the first of the Stones' two shows, on Saturday (25), in London's Hyde Park. The second is on July 3.
Listen to the best of the Rolling Stones on Apple Music and Spotify.