Rolling Stones Share 'Come To The Ball' As 'Tattoo You' Set Arrives
The song is one of nine new tracks on the 'Lost & Found' disc on the deluxe set.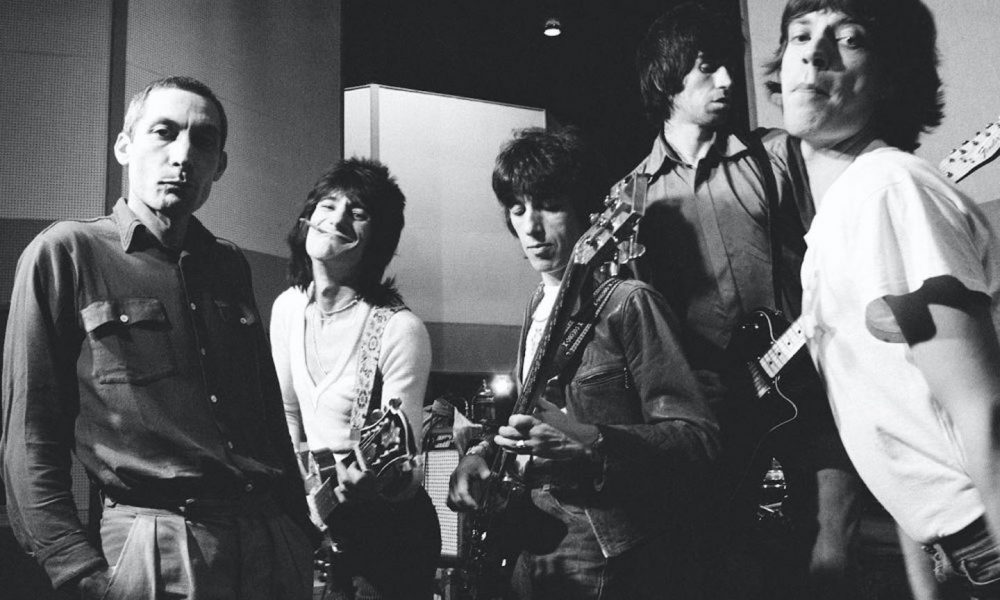 To mark today's (22) release of their Tattoo You (40th Anniversary) deluxe edition, a new focus track from its Lost & Found disc of unreleased and newly-completed rarities,  The Rolling Stones have shared guitar-laden rocker "Come To The Ball".  You can check it out below.
The song is one of nine new tracks on Lost & Found, which also features the two previously-shared songs, the Stones' version of the early 1970s B-side by the Chi-Lites, "Troubles A' Comin," and their own rocking "Living In The Heart Of Love."
The other newly-available songs on the disc include a version of their blues hero Jimmy Reed's 1963 staple "Shame, Shame, Shame," a cover of Dobie Gray's 1973 soul and pop favorite "Drift Away," and a take on the enduring smash from the Tattoo You album, "Start Me Up," with a reggae flavor.
As well as "Come To The Ball," those tracks are accompanied by "Fiji Jim," "It's A Lie," and "Fast Talking Slow Walking." The new set also includes Still Life: Wembley Stadium 1982, featuring the band's London show on the Tattoo You tour in June that year, in its entirety.
Mark Blake's four-star review of the 40th anniversary edition in the December issue of Mojo magazine says admiringly: "Tattoo You is a seamlessly fine Stones album, containing the evergreen live staple 'Start Me Up,' one peerless love song, 'Waiting On A Friend,' and forgotten, ghostly-sounding Goats Head Soup offcut 'Heaven.'"
With the anniversary set newly on sale, the Stones are continuing their widely-acclaimed No Filter tour of the US, on which they next visit the US Bank Stadium in Minneapolis this coming Sunday (24). Dates follow in Tampa. Dallas, Las Vegas, Atlanta, Detroit, and Austin. The tour will conclude at Hard Rock Live in Hollywood, Florida on November 23.
Buy or stream Tattoo You (40th Anniversary Edition).