Ronnie Wood To Release Limited Edition Books, 'The Rolling Stones Set Lists'
The legendary guitarist Ronnie has chosen nearly 100 painted set lists to be published for the first time in 'The Set Lists'.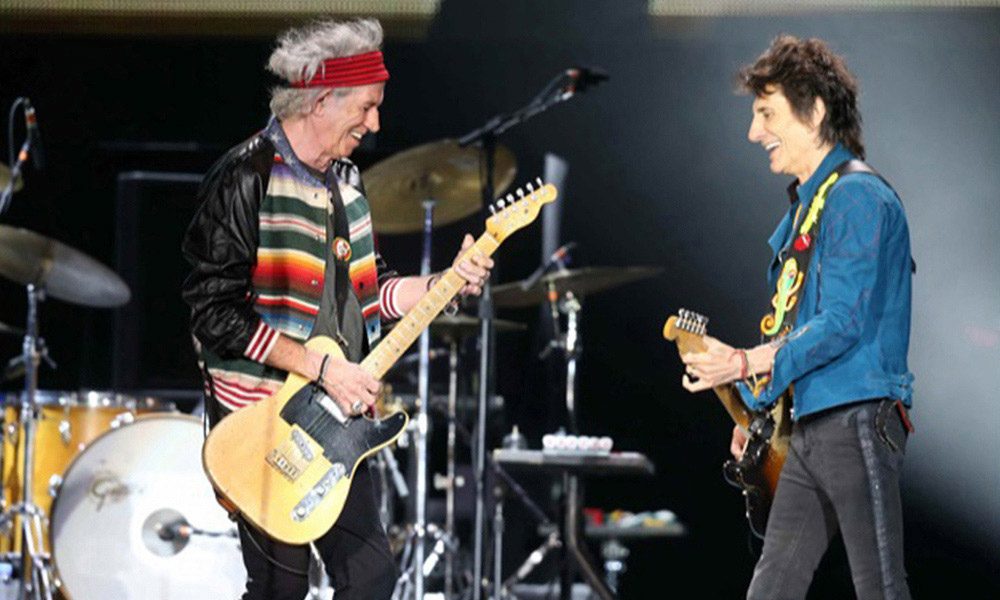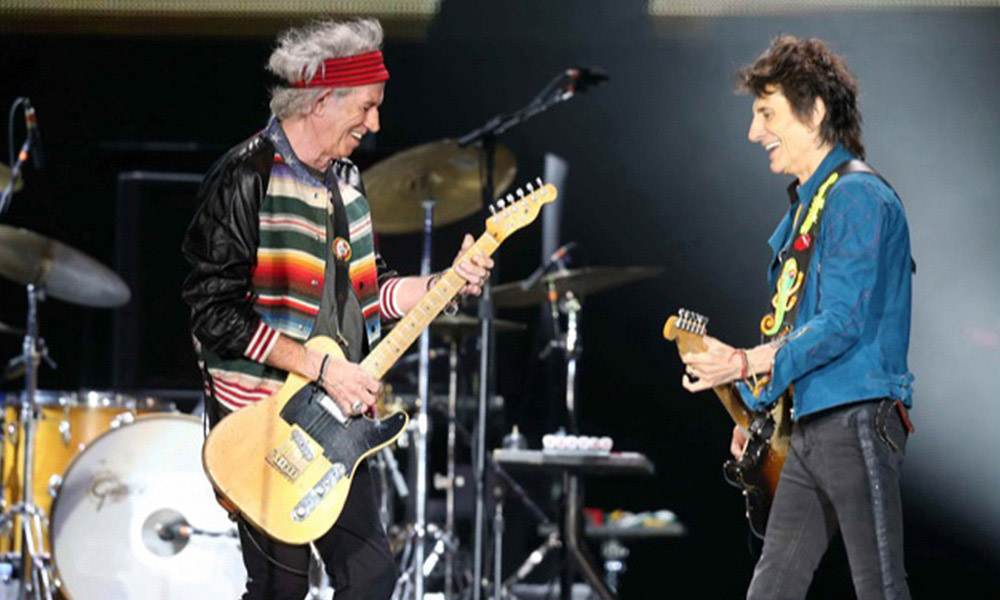 In December, Genesis Publications are set to release Ronnie Wood's The Rolling Stones Set Lists: three special limited edition books, each of which is signed by Ronnie Wood himself.
Over the last two decades, each song The Rolling Stones have played in rehearsals has been recorded by Wood in a series of hand-painted set lists. The result is The Set Lists: a unique collection of canvases that document sell-out tours across the globe, such as the band's landmark 50 & Counting tour, historic concerts such as 2016's performance in Havana, as well as closed-door sessions for their latest album, Blue & Lonesome.
Ronnie Wood has chosen nearly 100 painted set lists to be published for the first time in The Set Lists. Presented in chronological order, the collection follows the group's travels to foreign rehearsal locations that were kept secret at the time. They reveal the songs rehearsed for historic performances, such as the Rolling Stones' 2014 inaugural concert in Israel, as well as documenting the shows as eventually played.
The colourful hand-lettering recalls Wood's early art school days when he worked as a sign writer. The set lists are visually eye catching and filled with fascinating details. Wood's calligraphy is interspersed with his own illustrations, doodles by fellow band members, and jotted notes that all add up to paint a picture of life on the road with the Rolling Stones.
In a new manuscript spanning 212 pages, Wood offers a glimpse behind the scenes of one of the most famous rock bands in the world. Through Wood's artwork and his personal reflections, the reader is given an insight into the band's touring over the years.
Throughout the book, Ronnie Wood brings the story of the set lists to life, as he discusses the band's creative process, learning up to 80 songs per tour; personal highlights, such as Valentine's Day 2014, when a small group of fans were invited into rehearsals; collaborations with fellow musicians such as The Black Keys, Eric Clapton, Florence Welch and Jeff Beck; and the band's various reunions with former Rolling Stones Bill Wyman and Mick Taylor.
The second book, Set Pieces, is presented in a cloth-bound slipcase. The 212-page volume is quarter bound in burgundy leather with purple and gold screen-printed covers – emblazoned with the lizards that feature on one of Ronnie's custom-made guitar straps. Set Pieces (page size: 297mm x 420mm / 11 ¾" x 16 ½") is hand-finished with gilt page edging and tooling.
The third book, Ready Set Go! is a signed book and print set, limited to only 425 copies. Presented in a cloth-bound slipcase, Ready Set Go! is quarter bound in royal blue leather with screen-printed covers, and finished with gilt page edging and hand tooling. The book is accompanied by a matching numbered and signed print, framed with a UV-protective glaze.
The accompanying Giclée print (11 ¾" x 16 ½") is numbered and signed by Ronnie Wood. His vibrantly painted set list records a rehearsal in Los Angeles, 22nd September 2016, prior to the band's concerts that autumn. From 'Miss You' to 'She's A Rainbow', this list of important Stones hits and cover versions – see, for instance, Little Walter's 'Just Your Fool' – has been colourfully illustrated and includes a written reminder from Keith Richards: "We stop on fishes" (referring to the closing lyrics of 'Blue and Lonesome').
The Rolling Stones Set Lists are out in December and can be bought here.
Format:
UK English