Rosanne Cash Announces 'She Remembers Everything' Album
Her first new set since the triple Grammy-winning 'The River & The Thread' features guest appearances by Elvis Costello, Kris Kristofferson and others.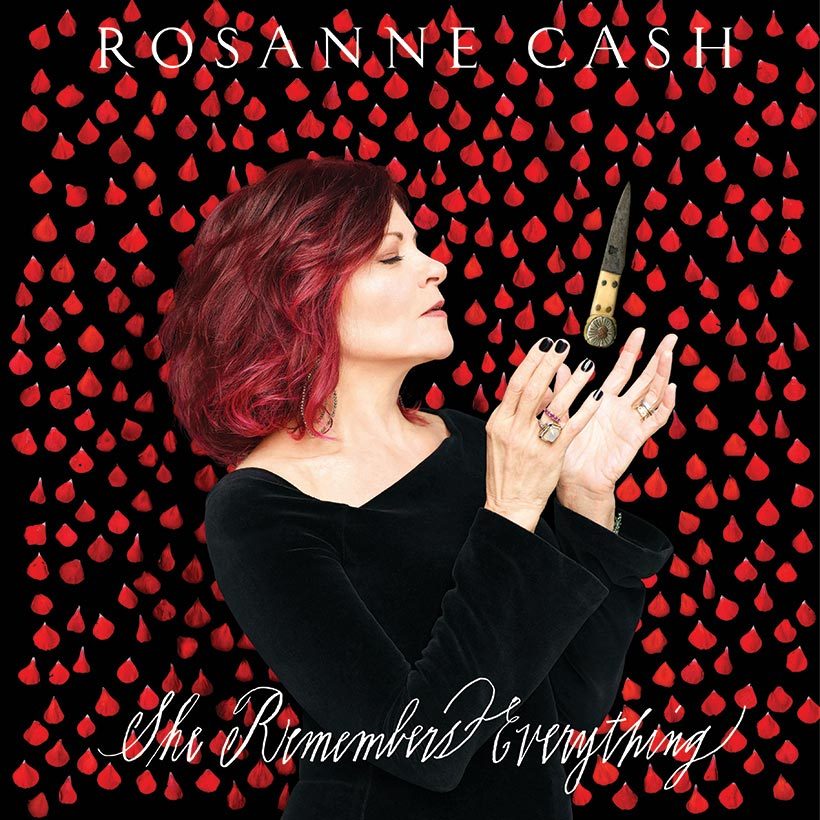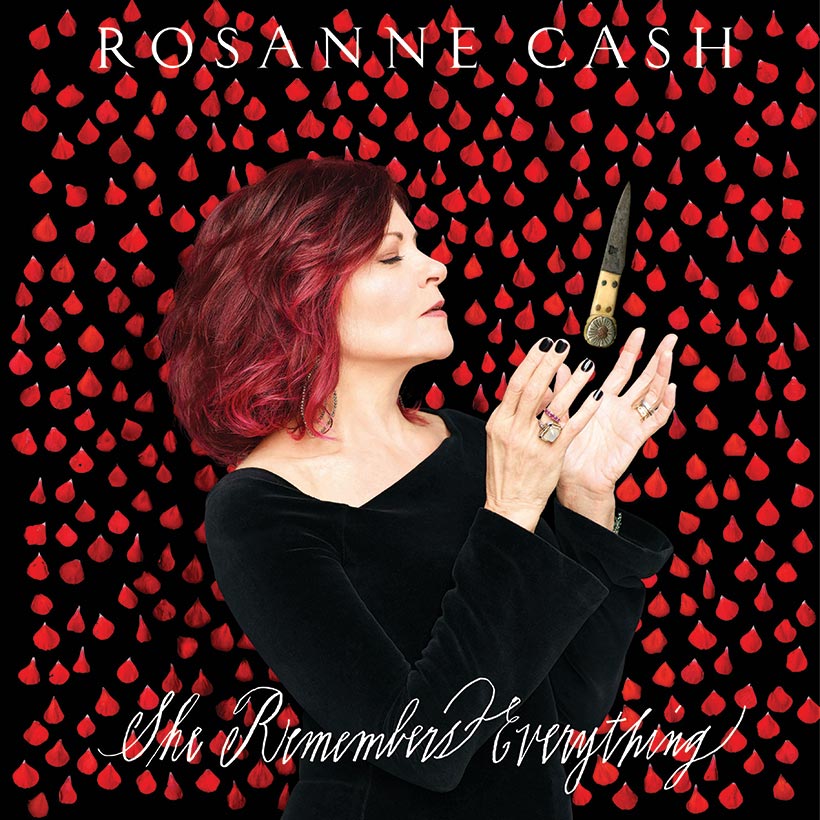 The first new album in nearly five years by Rosanne Cash, She Remembers Everything, will be released by Blue Note Records on 2 November. The collection of ten new songs is described as "poetic, personal and incisive," and it features guest appearances by Elvis Costello, Kris Kristofferson, Colin Meloy and Sam Phillips. 
She Remembers Everything was recorded in Portland, Oregon with Tucker Martine and in New York City with Cash's husband John Leventhal. It's the follow-up to Cash's triple-Grammy winning triumph and Blue Note debut of 2014,  The River & the Thread. The new album sees Cash returning to a more personal style of songwriting after three consecutive albums exploring her heritage.
The new album, her 14th studio release, specifically addresses women's narratives, and Cash observes: "There is a woman's real life, complex experiences and layered understanding in these songs. I could not have written them ten years ago—not even close. Time is shorter, I have more to say." Two songs from the set have been unveiled in advance of its release: the haunting title track, featuring Sam Phillips; and the reflective piano ballad 'Everyone But Me.'
A deluxe version of She Remembers Everything will be released digitally, featuring three bonus tracks, and the album will also be available as a limited edition casebound book CD.
There will also be the option to purchase a limited edition box set, the She Remembers Everything Memory Box, which will include personal letters of correspondence signed by Rosanne, which was exchanged between her and T-Bone Burnett, Elvis Costello, Sam Phillips, Joe Henry, Tucker Martine and John Leventhal; an exclusive Rosanne Cash Live at SFJAZZ CD, recorded in 2017 and featuring Emmylou Harris and Lucinda Williams; a pink vinyl disc of She Remembers Everything; the deluxe casebound CD with three extra tracks; and a digital download redemption card.
The box will also contain a copy of Bird On A Blade (UT Press), a new book of lyrics and illustration by Rosanne Cash and Dan Rizzie, as well as an 8" x 10" printed lithograph featuring an original Rizzie illustration from the book.
Earlier this year, Cash debuted new songs at New York's Lincoln Centre from a forthcoming original musical about the life of the factory worker Norma Rae, which was previously the subject of a 1979 movie starring Sally Field. Rosanne's busy year has also seen her performing a programme of her father Johnny's music with Ry Cooder at SFJAZZ, where she is an artist in residence, and receiving an honorary doctorate from the Berklee College of Music.
With Steven Soderbergh and Errol Morris, Cash has also executive produced the acclaimed documentary film The King, and last week she won the "Spirit of Americana" Free Speech Award at the Americana Honours and Awards in Nashville. The title is in recognition of her activism on behalf of artists' rights and on such issues as gun control. Cash will tour extensively in support of  She Remembers Everything; dates begin in earnest in November, with more to be announced soon.
She Remembers Everything is released on 2 November. Scroll down to see the full tracklisting, and buy it here.
1. The Only Thing Worth Fighting For
2. The Undiscovered Country
3. 8 Gods of Harlem
4. Rabbit Hole
5. Crossing To Jerusalem
6. Not Many Miles To Go
7. Everyone But Me
8. She Remembers Everything
9. Particle And Wave
10. My Least Favorite Life
Explore our Rosanne Cash Artist Page.
Format:
UK English