Rush Share 'Tom Sawyer (Live In YYZ 1981)' From New 'Moving Pictures' Reissue
Featuring a wealth of extras, the new edition of 'Moving Pictures' will be out on April 15 through UMe/Mercury Records.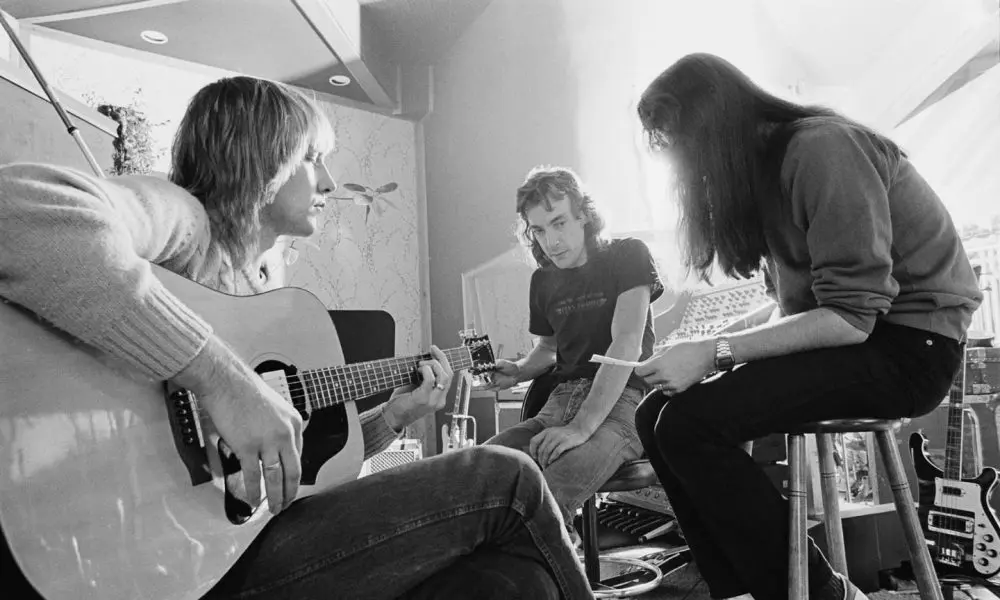 Rush have shared the official audio for "Tom Sawyer (Live In YYZ 1981)" from their upcoming Moving Pictures – 40th Anniversary reissue. You can check it out below.
Due out on April 15 through UMe/Mercury and Anthem Records label groups, Moving Pictures – 40th Anniversary will be available to fans in six distinct configurations, including the Super Deluxe Edition, the three-CD Deluxe Edition, a five-LP Deluxe Edition, a single LP edition, plus a Digital Deluxe Edition, and a Dolby Atmos Digital Edition.
Moving Pictures, Rush's eighth studio album, was originally released on February 12, 1981, and its adventurous-yet-accessible music catapulted the forward-thinking Canadian band to even newer heights as it began navigating the demands of a new decade.
The album's seven songs expertly blended Rush's intrinsic prowess for channeling its progressive roots into radio-friendly arrangements, a template the band had mastered to a T all throughout its previous album, 1980's deservedly lauded Permanent Waves. Moving Pictures was also the second of many Rush recording sessions at Le Studio in Morin-Heights, Quebec, which was ultimately nicknamed the trio's own personal Abbey Road recording studio.
Rush - Tom Sawyer (Live In YYZ 1981 / Audio)
The album includes some of Rush's best-love material. Its lead-off track, "Tom Sawyer", became one of Rush's most cherished FM favorites in addition to taking its rightful place as a perpetual concert staple for decades to come. Moving Pictures also included the multi-generational dreamscape of "Red Barchetta", which chronicles the thrills and chills of a high-stakes backroads car race, plus the instrumental barnburner YYZ, lovingly named after the airport identification code for Toronto's Pearson International Airport, which runs the gamut of the band's forever impressive progressive chops in under four minutes flat. The album's first side closed out with another classic track, the observational luminescence of "Limelight": a timeless and equally prescient look at how introverted artists grapple with public demands while trying to maintain a personal level of earned privacy.
Rush have sold more than 25 million albums in the U.S. alone, with worldwide sales estimated at 45 million (and counting), and has been awarded 24 gold, 14 platinum, and three multi-platinum album distinctions. The band have received seven Grammy nominations, and the band was inducted into the Canadian Music Hall Of Fame in 1994 and the Rock And Roll Hall Of Fame in 2013.