S.G. Goodman Releases New Song And Video, 'All My Love Is Coming Back To Me'
'Teeth Marks' is set for release on June 3 via Verve Forecast.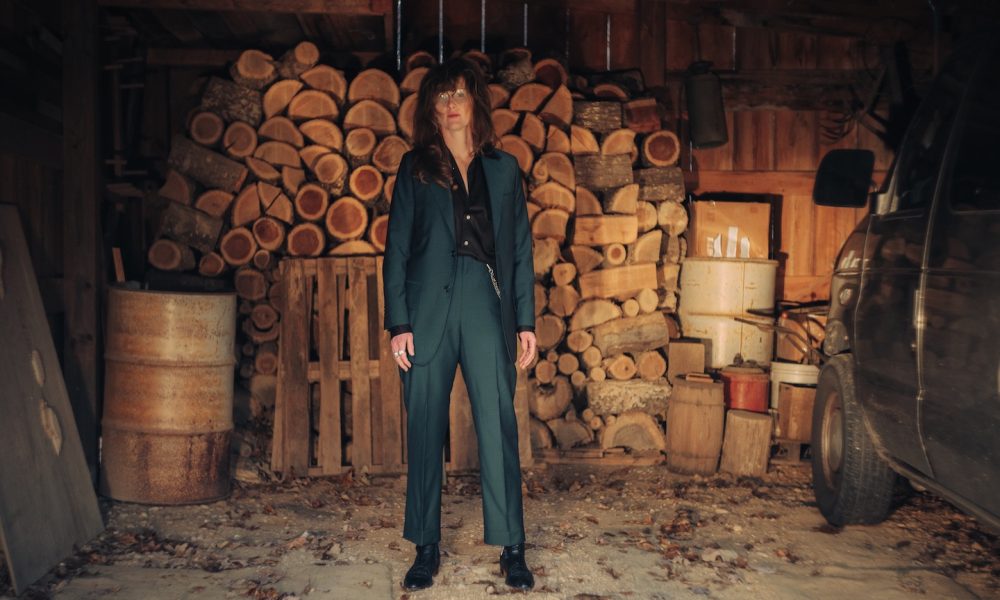 Today, Kentucky rock & roller S.G. Goodman has released a new power-pop single and video, "All My Love Is Coming Back To Me," from her forthcoming album Teeth Marks. The album is set for release on June 3 via Verve Forecast.
The track pulses with downtown rock energy, featuring an uncharacteristically upbeat mantra of open-armed positivity around the subject of love.
The accompanying music video premiered today via PAPER Magazine and was directed by Ryan Hartley. It highlights the tight rock outfit led by S.G. Goodman's haunting voice and crunched-up guitars. PAPER Magazine stated, "While she's known for her pensive compositions featuring poignant lyrics about trauma, politics, and queerness, 'All My Love Is Coming Back to Me' is a hopeful, starry-eyed song about embracing love." PAPER added, "The track is an energetic and upbeat affair that combines a downtown punk attitude with thrumming melody reflective of a more rollicky side of her folk rock roots."
Mining garage rock, Appalachian folk, and post-punk influence, Goodman's sophomore album Teeth Marks finds her stirring vocals and emotionally astute songwriting draped in a sonic patchwork of southern indie rock. Fresh off a whirlwind SXSW, where Rolling Stone praised her "guitar muscle and tales of Kentucky," Goodman will continue touring across the US, opening for Jason Isbell and more, plus headline dates including, June 7 at New York's Mercury Lounge.
"All My Love Is Coming Back To Me" pulses with punk influence with a positive spin. Usually mining heartbreak, trauma, and political strife for her razor-sharp observations, Goodman turns towards the sun on this track, stating, "I was just trying to name it and claim it. I'm not really one to write super positive songs, but I pushed myself to do it because I wanted to believe it too. I needed a positive mantra, I was just willing good things to come to me."
The music video has a slight hint of videos you might have caught on MTV in the mid-90s, and features bandmates Michael Ruth (guitar), Mark Sloan (bass) and Steve Montgomery (drums) and was filmed in Nashville.