S.G. Goodman Returns With New Single 'Take It Away'
Goodman's US headlining tour kicks off today, February 23.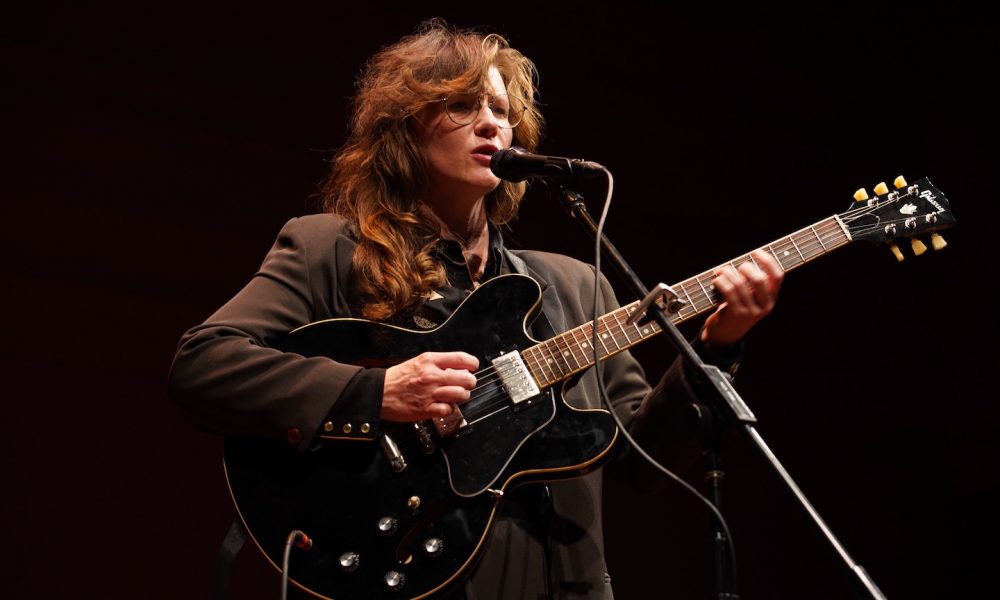 Kentucky-born indie rock singer and songwriter S.G. Goodman has debuted her elegant yet rocking new single "Take It Away," a two-part song recorded during the sessions for her highly praised album Teeth Marks. The new track coincides with the first stop of her 2023 west coast headlining tour, which so far includes sold out shows in Little Rock, Portland, and Denver.
Goodman says of the new single: "This was a track from the Teeth Marks sessions that didn't make the album. I still love all my misfits, and especially the waltz/sprint dichotomy of this one. Take it for what it's worth, but keep in mind that one of life's harshest ironies is the fact that you might not truly feel something until it's gone."
S.G. Goodman - Take It Away (Visualizer)
"Take It Away" follows the release of "Teeth Marks (Live at Stormlight Pictures)," a live performance video of the title track from Goodman's highly acclaimed and deeply personal sophomore album, recorded at Nashville's Stormlight Pictures.
Goodman's headlining tour kicks off tonight at Little Rock's White Water Tavern and includes stops at historic venues including Dallas' Kessler Theater (February 24) and Los Angeles' Troubadour (March 4) throughout the spring. Goodman will also tour with Jason Isbell and the 400 Unit this summer, as well as Tyler Childers later this year, including two shows with him at Red Rocks.
Raised in Western Kentucky on the Mississippi River Delta in a strict church going family, Goodman went from singing in church three times a week to a prominent, politically active member of the Murray, KY indie rock scene. Her critically acclaimed Jim James-produced debut, Old Time Feeling, drew the attention of everyone from The Fader, Rolling Stone, NPR, and PBS Newshour. Tyler Childers has recently covered "Space and Time," the gorgeous lead track from Goodman's debut, in his live shows.