Samara Joy Wishes Fans 'A Joyful Holiday' With Upcoming Festive EP
Ahead of the release, her swinging version of 'Have Yourself A Merry Little Christmas' is available now.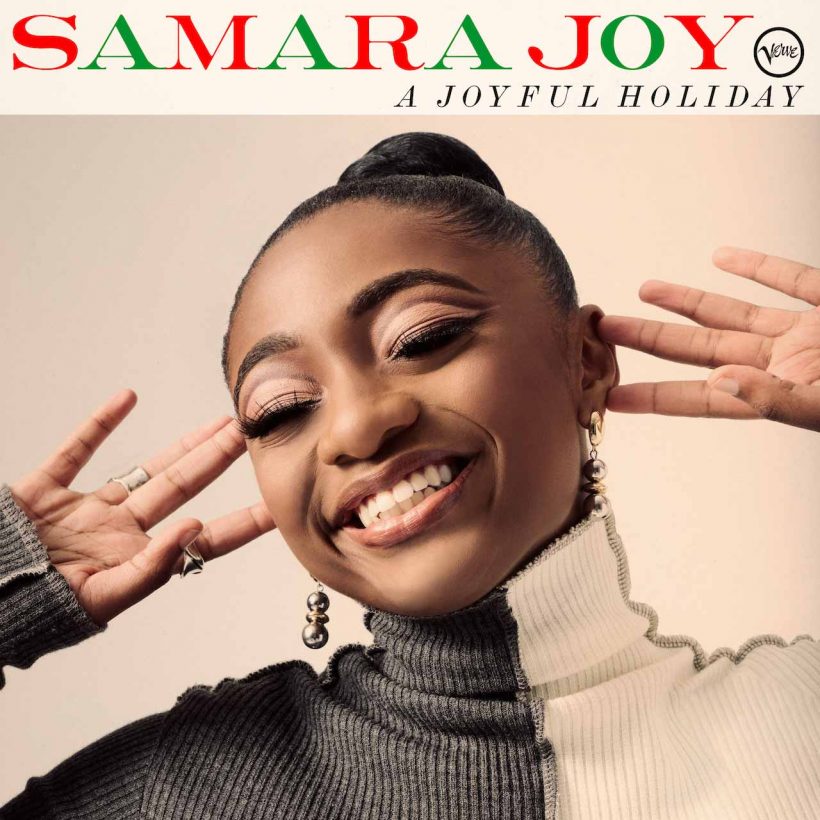 Double Grammy-winning U.S. jazz singer Samara Joy will release the festive EP A Joyful Holiday on October 27. The six-song release serves as an extension of her latest album Linger Awhile.
The EP will be available as an exclusive D2C emerald green color variant LP, and the tracklist features a new recording of Stevie Wonder's "Twinkle Twinkle Little Me" as well as both studio and live versions of "The Christmas Song." These are augmented by the previously released "O Holy Night," which Joy performs with multiple generations of her family, "Warm in December," and her version of "Have Yourself A Merry Little Christmas," performed in a light, swinging mood and available now ahead of the EP.
Have Yourself A Merry Little Christmas
Produced by Matt Pierson, the upcoming release features a similar cast of jazz A-listers to those on Linger Awhile, with Pasquale Grasso on guitar, David Wong on bass, Kenny Washington on drums, and Sullivan Fortner on piano. Also announced today, for November 17 release, is the Verve Vinyl Collection, which features Joy's three Verve releases, Linger Awhile, Linger Awhile Longer, and A Joyful Holiday.
In a memorable year, Joy won Grammy Awards as Best New Artist and Best Jazz Vocal Album awards, and Linger Awhile reached No.1 on Amazon Best Sellers, Billboard Jazz, Pandora Trendsetters, iTunes, and Amazon's digital music and CD sales. The artist has attracted over one million followers on social media, with tour dates selling out at home and internationally.
Joy has further touring set around the world for the rest of the year, with stops in Athens, Berlin, Paris, London, and more. The A Joyful Holiday Tour, featuring members of her McLendon family, starts on December 1 in Houston, and takes in shows in Nashville, Atlanta, Philadelphia, and two hometown shows at the Apollo Theater in New York City. Further information is at her website.
Pre-order A Joyful Holiday, which is released on October 27.