Sammy Hagar To Be Honored For His Humanitarian Work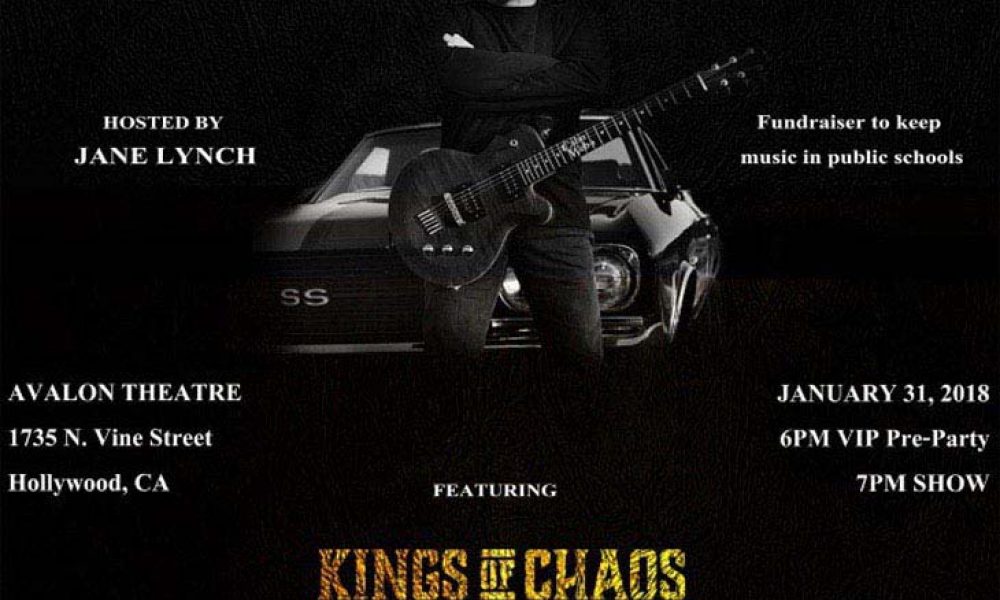 Rock icon Sammy Hagar is to be honored for his humanitarian work by Adopt The Arts, the Los Angeles-based charity that preserves and creates arts programs in US public schools.
Former Montrose and Van Halen mainstay Hagar is to receive the honor at Adopt The Arts' annual Rock Gala event at the historic Avalon Ballroom in Hollywood on 31 January, 2018. Emmy Award-winning actor Jane Lynch will host the epic night featuring once-in-a-lifetime musical performances and a live auction with priceless experience packages that will help fund music programs in LAUSD elementary schools.
Hagar is receiving the award due to his charity work with The Hagar Family Foundation. After he sold 80 percent of his Cabo Wabo Tequila business in 2007 to Gruppo Campari for $80 million, the legendary rocker and his wife started the foundation: a private non-profit which eliminates much of the red tape that can hamper funds getting quickly to the people and charities that need them.
Adopt The Arts co-founder, Grammy winner Matt Sorum (Guns N' Roses, Velvet Revolver) will take the stage to salute Sammy Hagar with an all-star line-up of some of the biggest names in rock and roll, including Steve Stevens (Billy Idol), Michael Anthony (Van Halen, The Circle), Franky Perez (Apocalyptica), Billy Duffy (The Cult), Steve Lukather (Toto), Kenny Aronoff (John Mellencamp), Phil X (Bon Jovi), Steve Salas (Rod Stewart), and Robert DeLeo and Dean DeLeo (Stone Temple Pilots).
Adopt The Arts — a non-profit funding arts programs in public elementary schools — was founded by Matt Sorum and activist Abby Berman and works to preserve arts programs in U.S. public schools. To raise awareness, Adopt The Arts honors individuals who've had a long-lasting impact on music culture and who inspire young musicians to follow in their footsteps. Lynch was the first celebrity to lend her support to Adopt The Arts and is on the board of directors; the advisory board also includes Slash, John Stamos, Billy Bob Thorton, Steve Stevens, Juliette Lewis, Shepard Fairey, Adrian Young and Gina Gershon.
"Adopt The Arts was born out of the frustration for my own children losing education in the arts," explains Berman. "When the system is failing, we have to take action. With influential people like my co-founder Matt Sorum adopting schools, we can preserve this valuable component to childhood development, which is also known to boost test scores. Because federal and state funding is falling short, the responsibility is upon us as concerned parents and citizens to ensure we're raising a new generation of healthy and well-rounded individuals."
Sorum adds: "We're starting in our own backyard here in Los Angeles, and we'll continue to adopt schools across the nation. We believe that art is a universal and necessary language that unites us all, regardless of our backgrounds."
Explore Our Sammy Hagar Artist Page
Format:
UK English