Sarah Kinsley Searches For Perfection On 'Lovegod' And Announces 'Ascension' EP
The rising indie star will enter the unknown with her fourth EP next month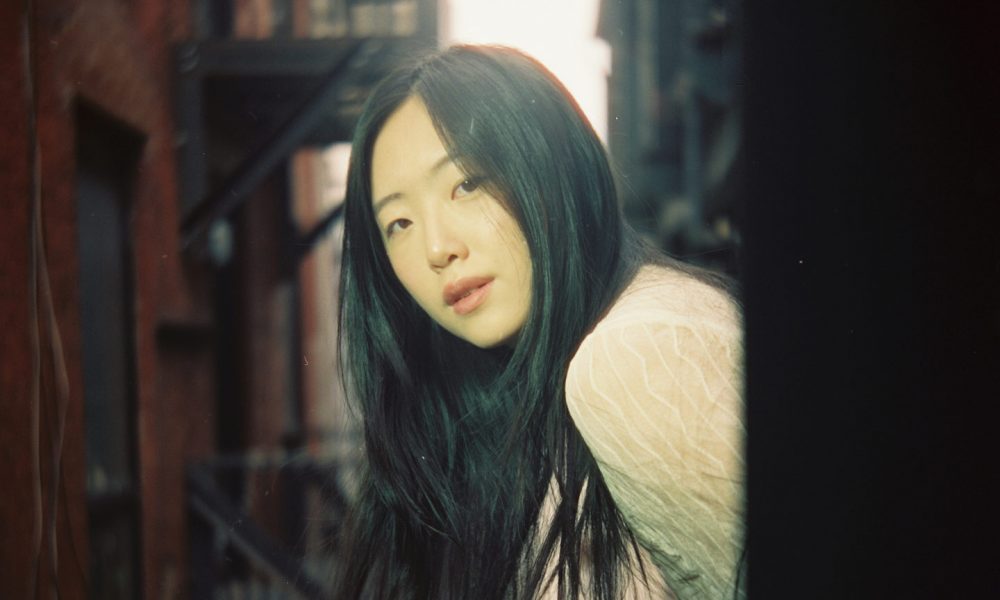 Sarah Kinsley has shared her searching new single, "Lovegod," the second track to be taken from her freshly-announced fourth EP Ascension.
The track's accompanying music video finds the rising star side-by-side with a furry blue creature, blissfully gardening, playing piano, and sharing time together. "Lovegod, send me someone/Send me anyone to kiss away the forces of my mind," Kinsley sings over the top.
"'Lovegod' is the most devious I think I've been in my writing," the artist said in a press release. "My own 'lovegod' is a perfect lover, an answer to a prayer, an antidote for romantic pessimism. Where can one find love these days? Why do we need it? Why do I find myself begging for some spiritual deliverance?"
The track follows last month's "Oh No Darling!" and both songs will feature on Kinsley's next EP, Ascension, which will arrive on June 9 via Verve Forecast and Decca Records UK.
"Ascension is about this unknown, ethereal place – the islands we create with people we have loved, where our phrases with them live, where our conversations outlast us, where every moment we have experienced lives again and again," its creator explained.
"It's an eternal paradise. This is the center of this upcoming EP: the treasure, the collection of shining memories I carry, I ascend to. Remembering, knowing, keeping: these are the fundamental ways of our existence, of our ability to love. We are ascending to the place where everything is alive, where love is bright and fruitful, where memories last forever."
Ascension will be Kinsley's first EP released through Verve Forecast and Decca Records UK, following her signing with the labels last month. Previously, she shared three EPs in The Fall, The King, and Cypress, building up a passionate young fanbase enchanted by her ethereal, disco-kissed indie songs.
Next month, she will bring those tracks to life with a short tour down the east coast of Canada and the US, kicking off in Toronto on June 3 and traveling through Montreal, Burlington, Philadelphia, and Cambridge. It will then wrap up with an appearance at New York's Governors Ball festival on June 10.
Ascension EP tracklist:
1. Oh No Darling!
2. Black Horse
3. Ascension
4. Lovegod
5. Sliver Of Time