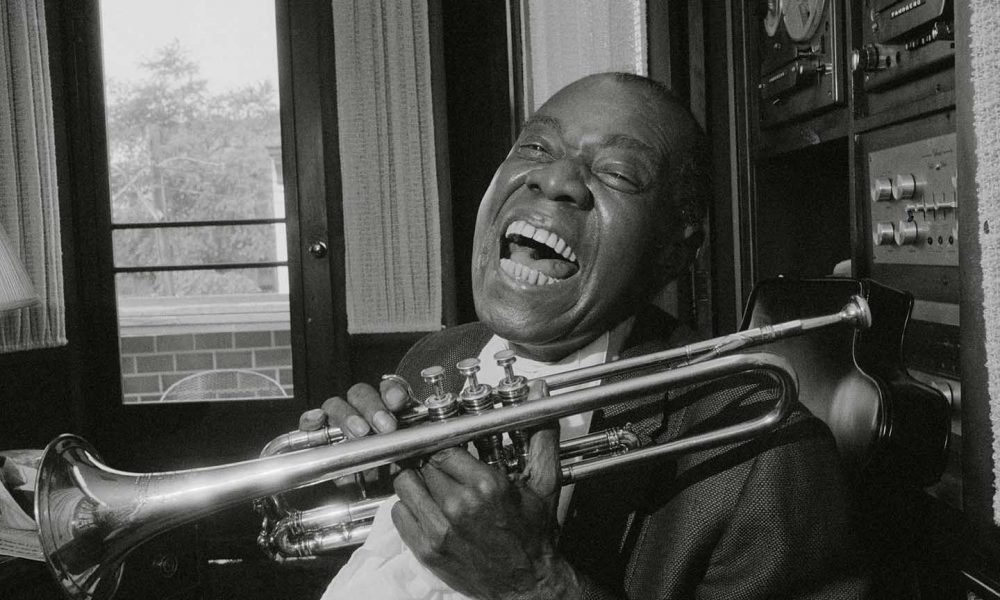 A new exhibition at the Louis Armstrong House Museum is celebrating the 90th anniversary of his Hot Five band. Hotter Than That — 90 Years of Louis Armstrong and his Hot Five is on display until 16 October, 2016, with rare artefacts about the group that first recorded in November 1925, and marked the first time that Armstrong's name appeared on disc.
Original recordings by the group are on display, including their first release, 'Gut Bucket Blues,' which appeared as a 78rpm disc just before Christmas in 1925. Various photographs of Armstrong during the period can be seen, solo and with and with the Hot Five. Numerous advertisements, articles and other contemporary coverage of the group have been reproduced, directly from the scrapbooks of Louis and his wife Lil.
Various later artefacts are also on view, including Columbia Records reissues of the 1940s and 1950s, some with cover art by the noted artists Alex Steinweiss and Jim Flora. Furthermore, a limited edition pencil etching of Armstrong, drawn by famed cartoonist R. Crumb in 2012, will be on display for the first time.
"In honor of Black History Month," says the press release for the exhibition, "visitors to the museum will take home part of the exhibit with a special collectable reproduction of one of Armstrong's early scrapbook pages, charting his meteoric rise to stardom in Chicago in the 1920s.
"Each collectable will also feature an appreciation of the Hot Fives by Director of Research Collections Ricky Riccardi, which will include Armstrong's own words on this vaunted series of recordings." For ticket and other information, click here.
Explore our dedicated Louis Armstrong Artist Page
Format:
UK English