Sea Girls Shares A Warning On The Somber 'Sleeping With You'
The vulnerable single will feature on the band's second album, 'Homesick'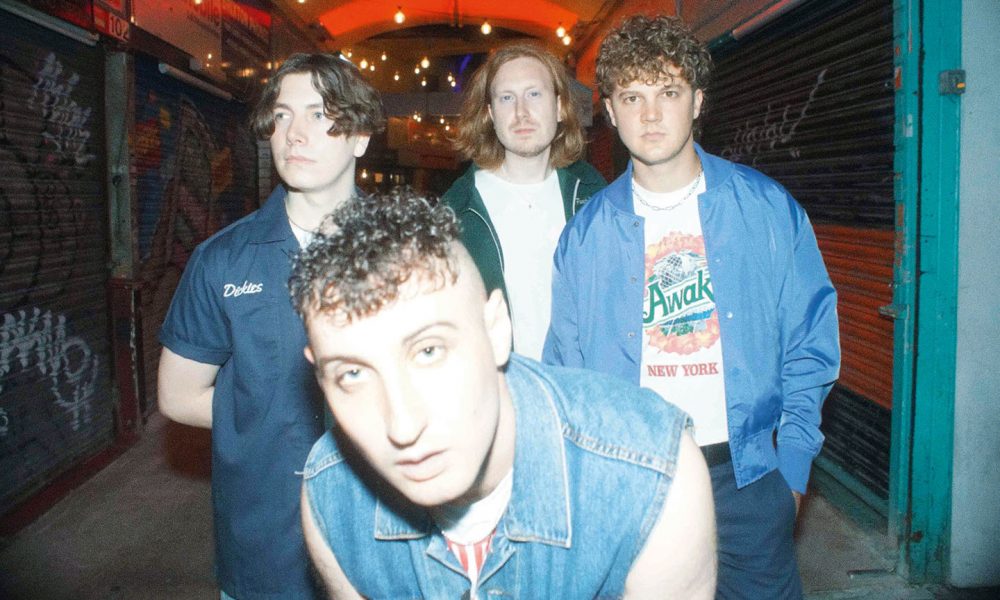 Sea Girls has shared the latest preview of its upcoming second album Homesick in the somber "Sleeping With You."
The track opens up with finger-picked acoustic guitar before slowly building into something more explosive. "Though I'm singing to you/I never forget her, never forget her," frontman Henry Camamile admits at one point. "I've got something really good with you/But I never forget her, never forget her."
"This song is about dreaming of your American ex-girlfriend instead of the girl you're with right now," Camamile explained. "It's a warning to not waste your time on me as my heart is still with another, so I'll only let you down. It's about not letting yourself love anyone else, although you know you should."
"Sleeping With You" follows previous singles "Hometown," "Again Again," and "Sick." Sea Girls' highly-anticipated new album Homesick was produced by Hundred Reasons' Larry Hibbitt, Jacknife Lee, Jonny Coffer and Cass Lowe, and will arrive on March 25.
A deeply personal record, it came to life after Camamile returned to his childhood home in Lincolnshire during the pandemic and found himself having to address and reflect on events from his past – both good and bad. Delving into some of his darkest moments, the uplifting album comes as a sense of relief and gratefulness for survival. Lyrically raw and packed to the brim with hooks, the band steps into new realms with an added sense of maturity and a bigger ambitious sounding record.
The band will celebrate the release of Homesick by heading out on a short European tour in March, followed by an intimate trek across the UK in association with the country's indie record stores in May and festival dates across the summer.
Sea Girls' Homesick will be released on March 25. Pre-order it here.