Watch Shawn Mendes' Captivating Cover Of 'Can't Take My Eyes Off Of You'
The artist performed the Frankie Valli classic, as well as his own 'Wonder' at the BBC Radio 1 Live Lounge.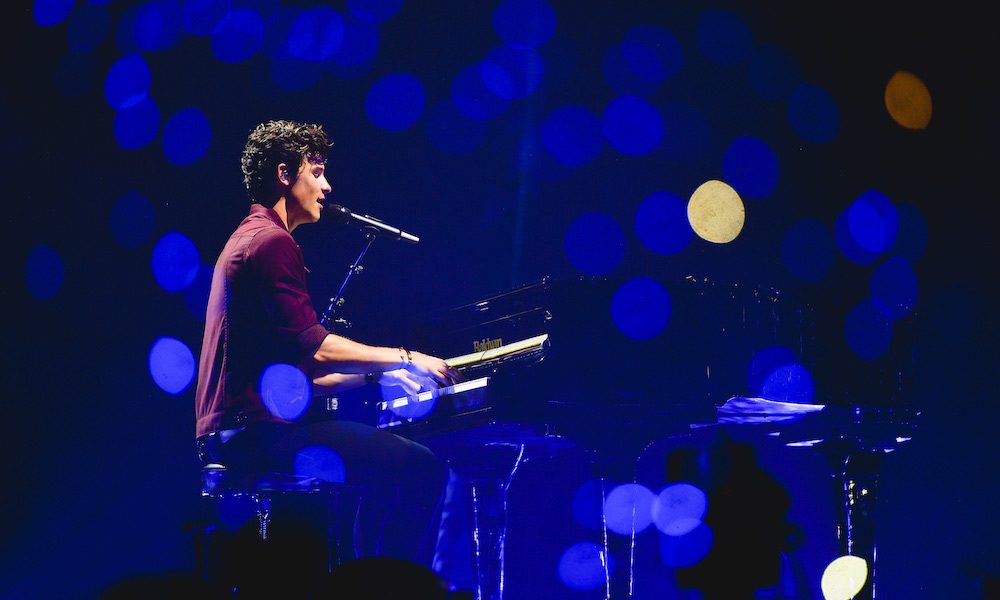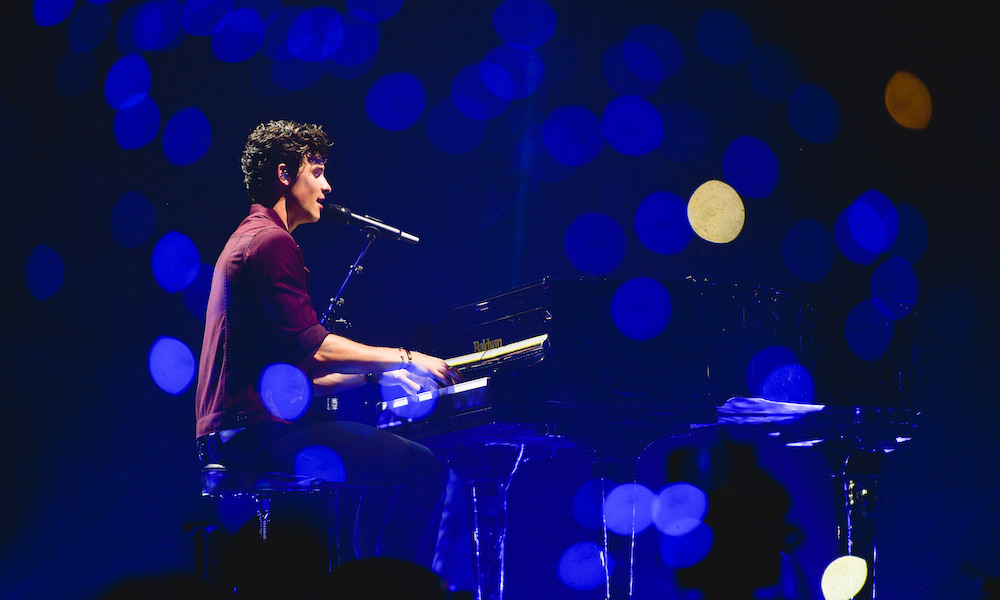 Shawn Mendes offered two stripped-down performances at a recent BBC Radio 1 Live Lounge appearance. Sitting at the upright piano at Los Angeles' Henson Studios, the Canadian singer-songwriter offered a captivating rendition of Frankie Valli's classic "Can't Take My Eyes Off Of You," as well as his new single "Wonder."
Mendes took a laid-back, jazzy approach to the 1967 hit, which has been covered numerous times over the decades by a variety of artists, including Lauryn Hill, who scored a Grammy nomination for her 1998 rendition.
The artist also shared an emotionally-charged performance of "Wonder," the title track of his highly-anticipated fourth album, which drops on December 4.
Shawn Mendes - Can't Take My Eyes Off You in the Live Lounge
This recent performance marked the second date of Mendes' "Wonder Residency." The virtual run of shows will not only support the artist's new album, but also independent venues that are struggling to stay afloat, amid the pandemic.
Each date will have its own limited-edition poster – sales of which will benefit the National Independent Venue Association (NIVA), an organization that aims to preserve independent venues across the country while they are shuttered due to COVID-19.
Mendes kicked off his "Wonder Residency" with a dramatic appearance on The Tonight Show Starring Jimmy Fallon, where he performed "Wonder" live from New York's Palace Theater. He also spoke to Fallon about his forthcoming documentary, In Wonder, which premieres November 23 on Netflix.
"It's an insanely vulnerable, insanely raw, insanely honest portrait of what it is to be me and what my life is about. I tried to touch on a lot of things and we tried our best not to edit anything out…We didn't want it to feel polished."
Mendes also spoke about his forthcoming album, which will come out at the end of a tumultuous year. He said that at this time, "we need art, we need beauty, we need truth, and we need vulnerability. And you and I have the ability to make people feel something, and make people's minds go elsewhere, and give them love and give them light…I really hope that's what this music does."
Wonder is out on December 4 and can be pre-ordered here.