Siouxsie Sioux Sets New London Show For September
The returning star is set to play a number of gigs across the UK, Europe and the US this summer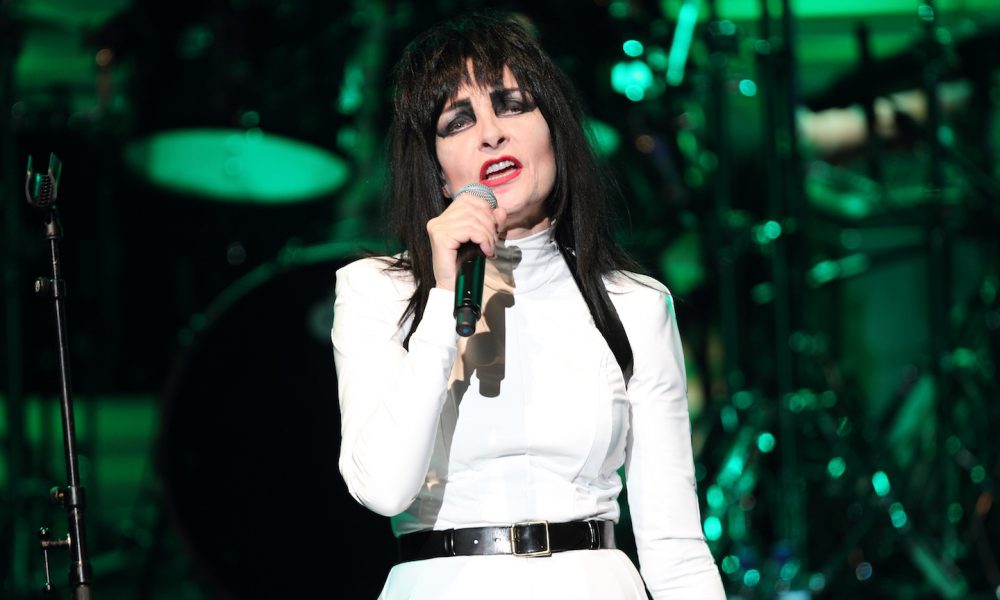 Siouxsie Sioux has added a new show in London to her tour itinerary as she gears up to her live comeback next month.
The star, who fronted Siouxsie And The Banshees, has been steadily announcing a raft of dates in recent months after first confirming she would perform at the UK's 2023 Latitude Festival last December. At the time, the set was billed as her first performance in the country in a decade, although she has since announced shows in Wolverhampton and North Shields to take place before.
Now, Sioux has added a London date to her upcoming schedule. The musician will hold a gig at the city's historic Troxy venue on September 7, with tickets going on sale at 10am on Thursday (April 27). You can purchase tickets for the concert here.
Sioux last performed live in 2013 as part of Meltdown Festival in London, which was curated by Yoko Ono that year. The Banshees star performed two sold-out shows at the event, during which she performed the band's 1980 album Kaleidoscope in full.
When the star announced her appearance at Latitude Festival, the festival's director Melvin Benn remarked: "What a privilege it is to welcome the iconic Siouxsie Sioux to the Latitude Festival. Siouxsie has been an enduring trailblazer, and her impact across musical culture is colossal. Uncompromisingly defiant, Siouxsie's powerful body of work is incomparable. There has never been a live performer like her, and there probably never will be!"
Meanwhile, last year, Siouxsie And The Banshees announced a new archival album called All Souls, which was personally curated by Sioux and served as an "autumnal celebration."
Listen to the best of Siouxsie & The Banshees on Apple Music and Spotify. View the star's tour itinerary below.
May 3 – Brussels, BE – AB
May 4 – Amsterdam, NL – Paradiso
May 7 – Milan, IT – Teatro Degli Arcimboldi
May 20 – Pasadena, CA – Cruel World
Jun 21 – Wolverhampton, UK – The Halls
Jun 23 – Athens, GR – Release
Jun 29 – Madrid, ES – Noches del Botánico
Jul 1 – Belfort, FR – Eurockéennes de Belfort
Jul 7 – North Shields, UK – Tynemouth Priory And Castle
Jul 23 – Suffolk, UK – Latitude Festival
Jul 25 – Glasgow, UK – Kelvingrove Bandstand
Aug 7 – Lokeren, BE – Lokersefeesten
Aug 31 – Malaga, ES – Cala Mijas Festival
Sep 2 – Lisbon, PT – Kalorama Festival
Sep 7 – London, UK – Troxy