Surf Rock Trio Skegss Hits No.1 In Australia With 'Rehearsal'
The Byron Bay band also landed at No. 1 on the ARIA Vinyl Albums Chart.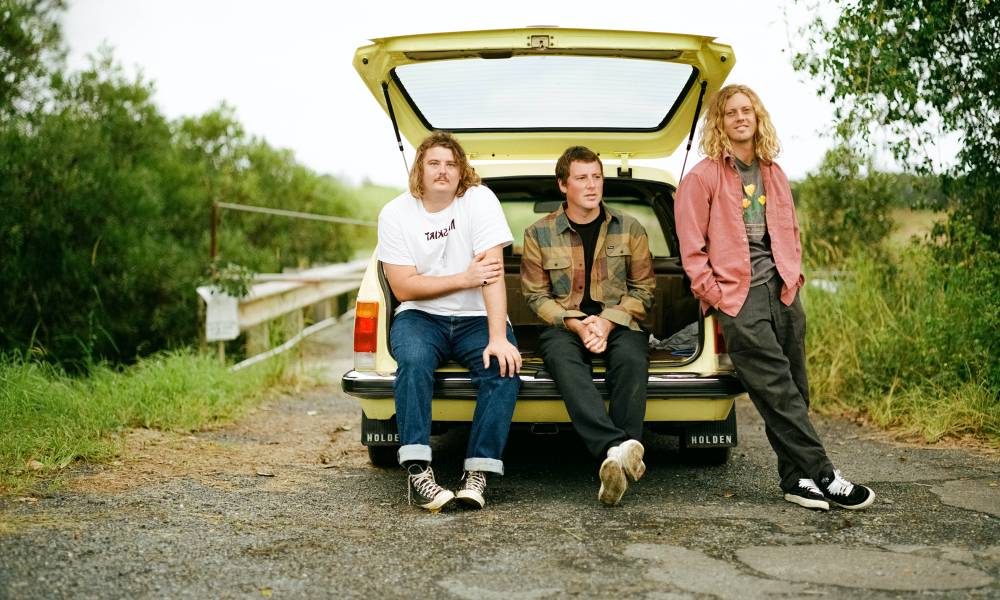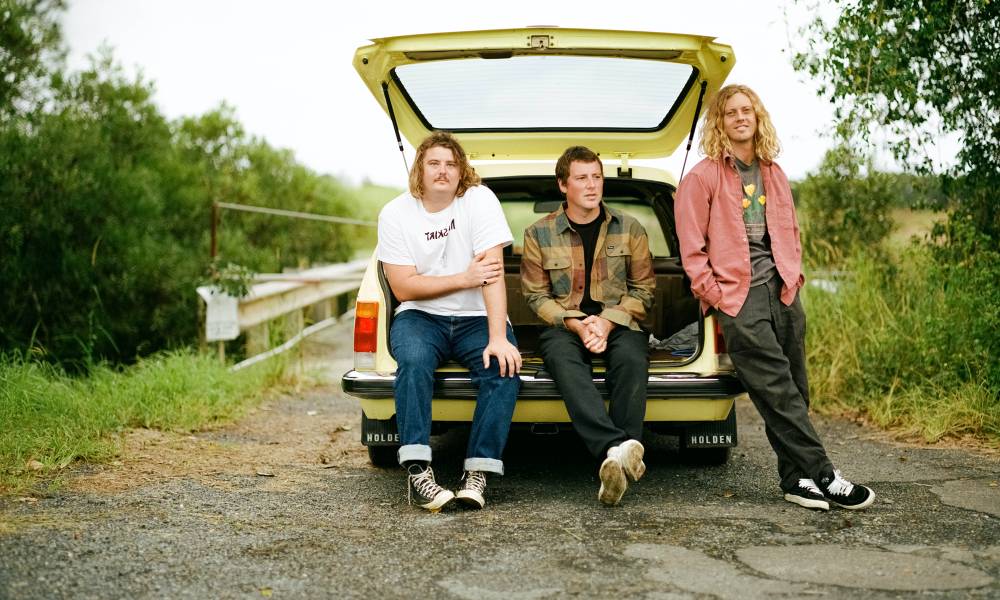 Skegss are on quite a roll. If the group's NME Australia cover story didn't convince you of their skyrocketing success, perhaps the performance of their new album, Rehearsal, will.
Australia's favorite surf-rock trio secured their first No. 1 on Australia's albums chart as Rehearsal opens at the top of the charts. The album, released in the States via Loma Vista Recordings, is available for purchase here.
The group from Byron Bay are no strangers to the top of the charts; they enjoyed a No. 2 peak with their debut from 2018, My Own Mess, which was nominated for best rock album at the ARIA Awards. Rehearsal ups the ante, as it enters at the top of the ARIA Albums Chart, the sixth Australian album to lead the survey in 2021.
Additionally, Rehearsal is the best-selling vinyl album of the week, placing it at No. 1 on the ARIA Vinyl Albums Chart. Skegss' "…good time energy is exactly what we need right now and doubly good that a Byron Bay group tops the chart this week," says ARIA CEO Annabelle Herd, referencing the last-minute cancellation of Bluesfest last week due to COVID-19 concerns.
Skegss - Bush TV (Official Music Video)
After playing a Melbourne show in February to 2,500 attendees, Skegss also played more of their first live shows in nearly a year to celebrate the album's release: at Melbourne's 170 Russell on March 28th, Sydney's Factory Theatre on March 30th, and Brisbane's Felons Barrel Hall on April 1st.
Both shows captured the group's magnetic energy and undeniably catchy songs. The band blends an innate skill for choruses with meticulously crafted instrumentation and a hazy nostalgia for an undefined era. Skegss are an anachronistic timepiece, an ode to the freewheeling days of rock'n'roll's past.
The group has earned a devoted following thanks to their constant and rigorous touring schedule (before COVID-19) and ability to translate their famous live shows into a tight studio sound.
Skegss' Rehearsal is out now. Purchase it here.
Rehearsal Track List
Down to Ride
Valhalla
Fantasising
Running From Nothing
Bush TV
Picturesque Moment
Under the Thunder
Sip of Wine
Curse My Happiness
Wake Up
Savour The Flavour
Fade Away
Lucky