Skip Marley Releases Feel-Good Reggae Jam, 'Change'
Marley will continue his 'Change' tour in the fall.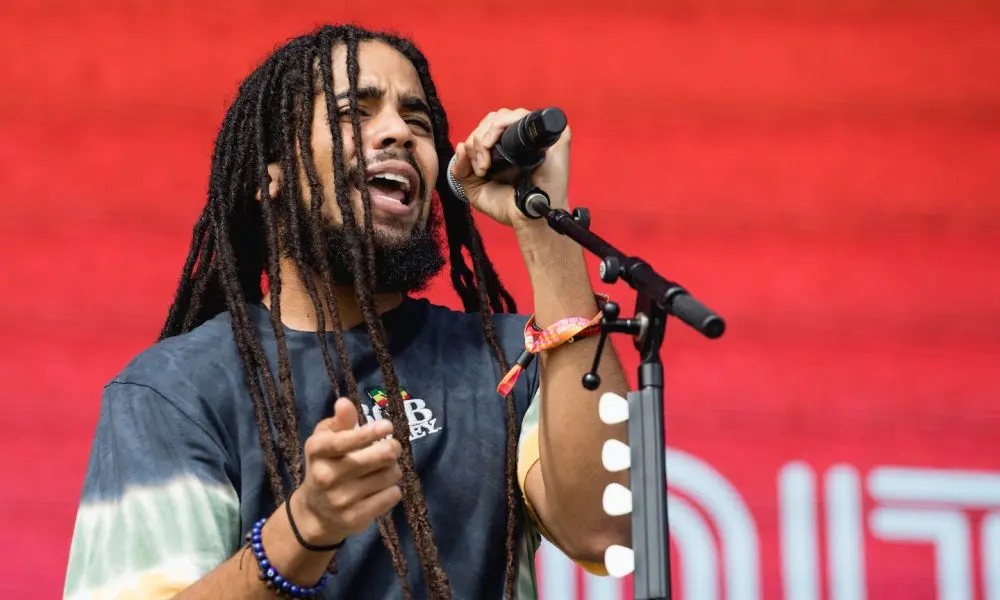 Chart-topping two-time Grammy-nominee Skip Marley is back with a new track, "Change." Produced and co-written by Oscar Holter (The Weeknd, Coldplay, Katy Perry, P!nk), the feel-good, reggae tinged track brings all of the positive vibes at a time when the world needs it most.
"Change… we're always changing. I would say for me personally, me being a better man, being a better version of myself," explains Marley. "Taking my time more, learning more, and observing more as much as I can, personally. Taking in everything 'cause life is school so you know, no one's perfect so allow progress. I learn every day, I try to learn something every day. And something small or big, each their own, works for me personally.
Skip Marley - Change (Lyric Video)
"When we're talking to the world now – how much things do we want to change? We're still hating each other. We're still racist toward each other. We're still warring with each other. We're still hungry, still can't get no job. The systems have to change. We are the change. The sooner that people realize that one man can make a difference, one woman can make a difference. From one person can make a change, then we all can make a change. Why not make a change together?"
After completing a successful first leg of his first headline tour, the Change Tour, Skip will continue the second leg this fall. VIBE said of his NYC show: "Watching Skip Marley perform live on stage at Gramercy Theater in New York City on Monday night (March 28), the spirit of his grandfather, the late great Bob Marley, was palpably in the air. Or was that the fumes from the weed being brazenly smoked by many in the audience? Either way, the two go hand in hand and it resulted in an overwhelming sense of history, roots, and culture."