Sleep Token's Third Album 'Take Me Back To Eden' Set For May Release
The enigmatic UK alt-rock outfit's latest will be released by Spinefarm on May 19.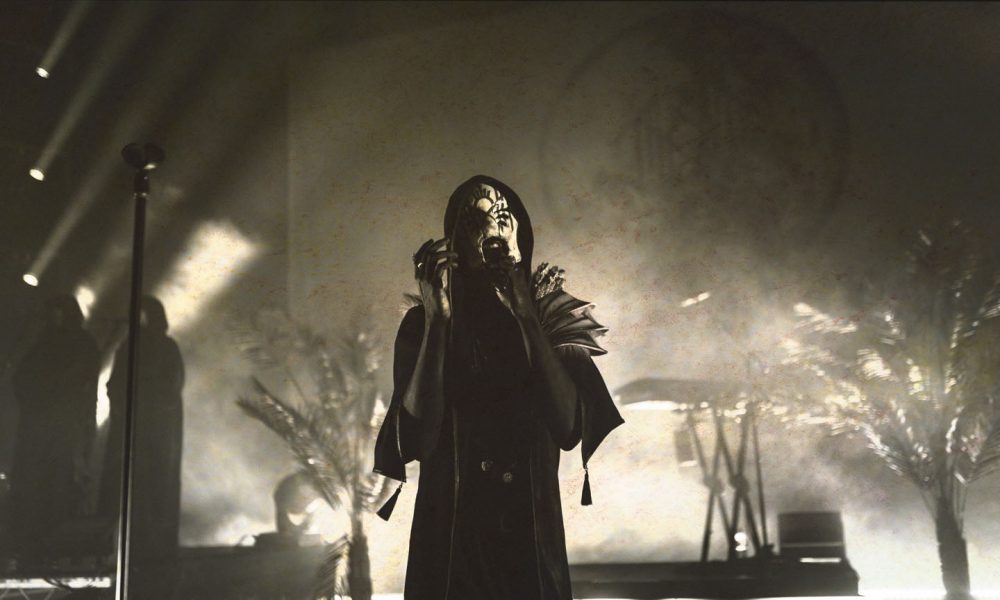 With fan worship more intense than ever, and worldwide interest and intrigue growing at runaway speed, Sleep Token is set to reach bold new heights with studio album number three, Take Me Back To Eden, set for release on May 19 via Spinefarm.
Take Me Back To Eden (an hour-plus of music across 12 distinctive tracks) is Part 3 of a trilogy, a spectacular chapter-closer in the ongoing Sleep Token saga – a saga that kicked off in earnest with debut album, Sundowning (2019).
Take Me Back To Eden features probably the heaviest moments thus far recorded by Sleep Token (i.e. "Vore" & "The Summoning"), along with some of the most immediate and certainly the most emotional (i.e. "Aqua Regia" & "DYWTYLM"), with a slew of other tones, textures and tangents touched on in-between.
The new record sees Sleep Token boldly re-confirming a true love of the epic (the title track is eight minutes plus), while further exploring and developing those elements that keep the music removed from any kind of pack, howling at a moon that's all its own.
Meanwhile, standout single, "The Summoning", has already generated some 16.5 million streams globally, causing the track to trend on Twitter and take the #1 song spot on a host of international Spotify viral charts, as well as being selected as a 'YouTube Trending Artist On The Rise', featuring on YouTube's home page, viewed by millions of people every day.
And even though Sleep Token notoriously do not speak to the press (out of necessity, not ego or gimmick), media can't help but write about the phenomenon, reporting on the band's every move. NME note, "Sleep Token offers its fans an entire world to immerse themselves in if they so wish. It's a place of escapism, and the foundation of a huge fan community that's dedicated to studying the band's creativity. While they have the same fervor as any other fandom, there's still a notable difference."
Pre-order Take Me Back To Eden.
Take Me Back To Eden tracklist:
"Chokehold"
"The Summoning"
"Granite"
"Aqua Regia"
"Vore"
"Ascensionism"
"Are You Really Okay?"
"The Apparition"
"DYWTYLM"
"Rain"
"Take Me Back To Eden"
"Euclid"