'Smoke On The Water,' 'I Get Around' Join Grammy Hall of Fame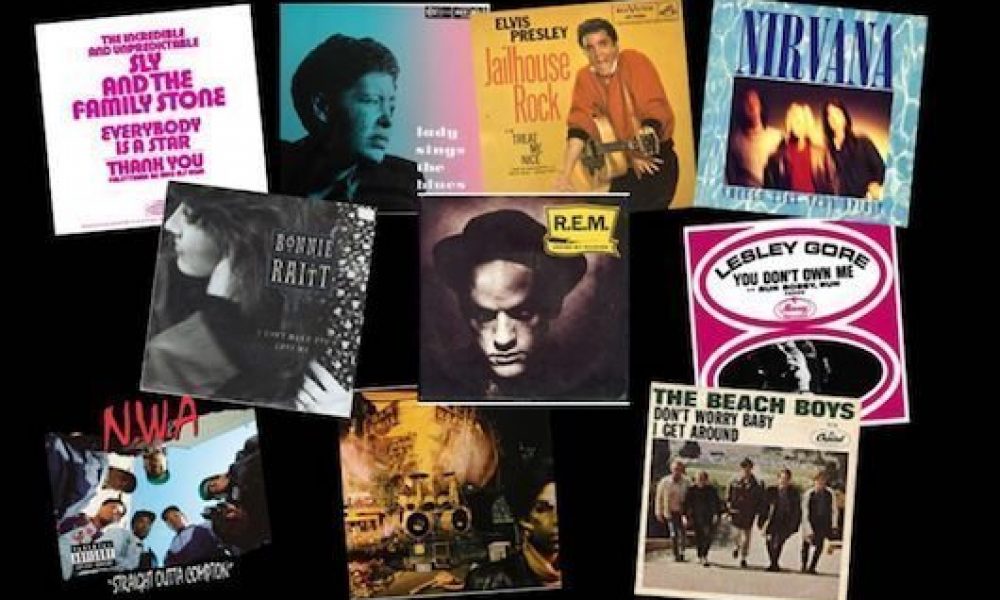 'Smoke On The Water,' 'I Get Around' and 'Jailhouse Rock' are among the classic songs newly announced as additions to the Grammy Hall of Fame. 25 recordings, including both singles and albums, are added each year by the Recording Academy, and those songs by Deep Purple, the Beach Boys and Elvis Presley are all on the 2017 inductee list published yesterday (28).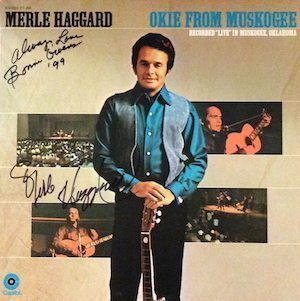 The Hall of Fame, now in its 44th year, currently contains 1,038 recordings, and new titles are added by a committee of industry members from recordings that are at least 25 years old and "exhibit qualitative or historical significance." Final approval is by the Recording Academy's National Board of Trustees.
Merle Haggard's live album Okie From Muskogee, recorded in 1969, becomes his second entry in the Hall of Fame, after his 1968 country No. 1 'Mama Tried' was honoured in 1999. The Everly Brothers' 1957 staple 'Wake Up Little Susie' is also part of the typically eclectic 2017 list of honorees, along with Nirvana's 'Smells Like Teen Spirit,' the Jackson 5's 'ABC,' N.W.A.'s  Straight Outta Compton album, David Bowie's 1972 track 'Changes' and the Prince album of 1987, Sign 'O' the Times.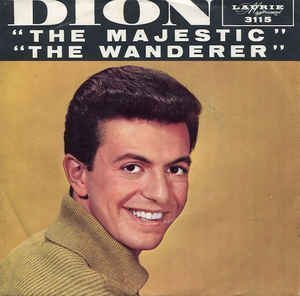 The Academy also recognises Bonnie Raitt's ballad 'I Can't Make You Love Me,' Arlo Guthrie's 'The City Of New Orleans' hit of 1972 and Lalo Schifrin's enduring theme from the 1960s TV series Mission: Impossible. Rod Stewart's 'Maggie May' gets the nod, as do R.E.M.'s 'Losing My Religion,' Sly and the Family Stone funk trailblazer 'Thank You (Falettinme Be Mice Elf Agin' and such '60s favourites as Dion's 'The Wanderer,' Lesley Gore's 'You Don't Own Me' and Sonny & Cher's 'I Got You Babe.'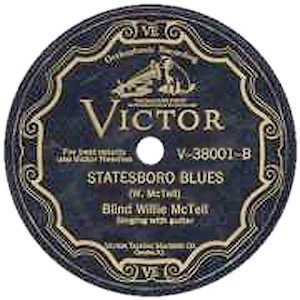 The list also features a number of vintage tracks and albums from the pre-rock 'n; roll era, including Billie Holiday's Lady Sings The Blues album, Louis Armstrong's 'When The Saints Go Marching In,' the Mills Brothers' 'You Always Hurt The One You Love,' Blind Willie McTell's 'Statesboro Blues' (later brought into the rock era by the Allman Brothers Band), Mississippi John Hurt's 'Stack O'Lee Blues' and '(Hep-Hep!) The Jumpin' Jive' by Cab Calloway and his Orchestra.
Format:
UK English