Dennis Diken, Pat Sansone, Arion Salazar, And More Discuss 'Get Back' On 'Something About The Beatles' Podcast
The musicians joined the podcast to offer a new POV on 'Get Back.'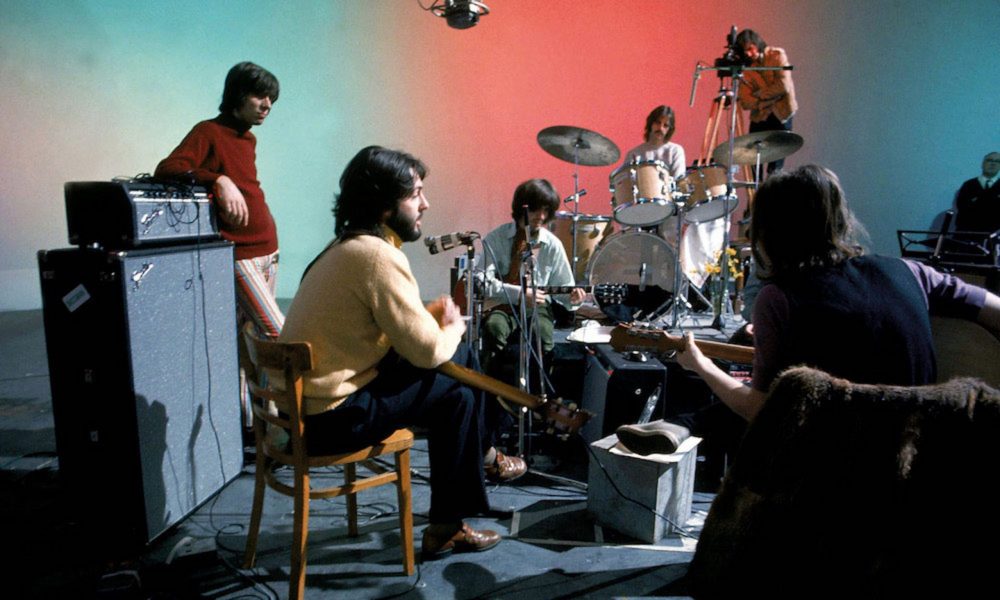 Drummer Dennis Diken (Smithereens), bassist Arion Salazar (ex-Third Eye Blind), multi-instrumentalist Pat Sansone (Wilco, The Autumn Defense) and Luther Russell (currently performing as one half of the duo Those Pretty Wrongs alongside ex-Big Star Jody Stephens) stopped by Robert Rodriguez's Something About The Beatles podcast to discuss Get Back from a musician's perspective.
The panel's insights on the role of creativity in the recording process during Get Back is immensely interesting. All were moved by what they saw (some to tears) and their takes bring to the non-musician fan some further understanding of the Beatles' collective magic, much of it coming down to their profound work ethic, as well as their off-the-charts synergy.
Peter Jackson, who helmed Get Back, was also recently a guest on Something About The Beatles. The director, who has been a fan of the podcast, tracked down Rodriguez for a special three-hour conversation covering Michael Lindsay-Hogg's goldmine of footage and the information that still could not fit in the new series' nearly eight-hour runtime. Along for the chat was guest co-host Dan Rivkin of the They May Be Parted blog, which examines the Let It Be era.
The docuseries was made possible through the restoration of over 150 hours of unheard audio and more than 60 hours of footage shot by Michael Lindsay-Hogg in January 1969. The Beatles: Get Back carries with it an aura of exclusivity, as Jackson is the only person to gain access to the private film archives where this footage was held for more than 50 years.
Between footage of intimate recording sessions and songs pulled from the band's final two albums Abbey Road and Let It Be, The Beatles: Get Back pulls back the curtain on the storied band during an era that put their relationship as individuals and bandmates to the test.
"It shows everything that Michael Lindsay-Hogg could not show in 1970. It's a very unflinching look at what goes on," Jackson told the New York Times. "You see these four great friends, great musicians, who just lock in and develop these songs, and you see it all onscreen."
Listen to the best of The Beatles on Apple Music and Spotify.