St. Vincent Covers Nine Inch Nails' Classic Track, 'Piggy'
The song is part of a of a collection of original Amazon Music covers of 2020's Rock & Roll Hall of Fame Inductees.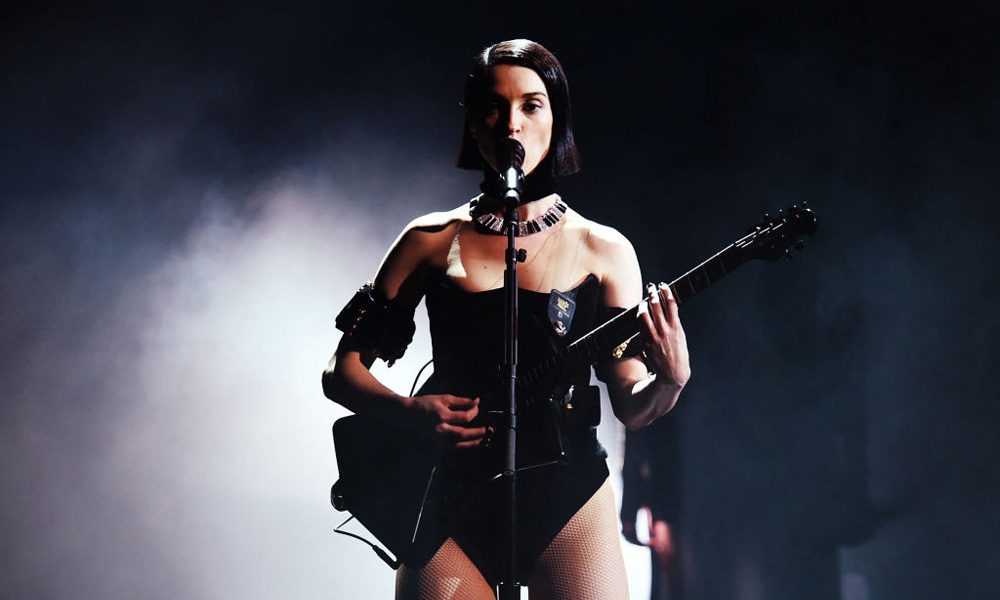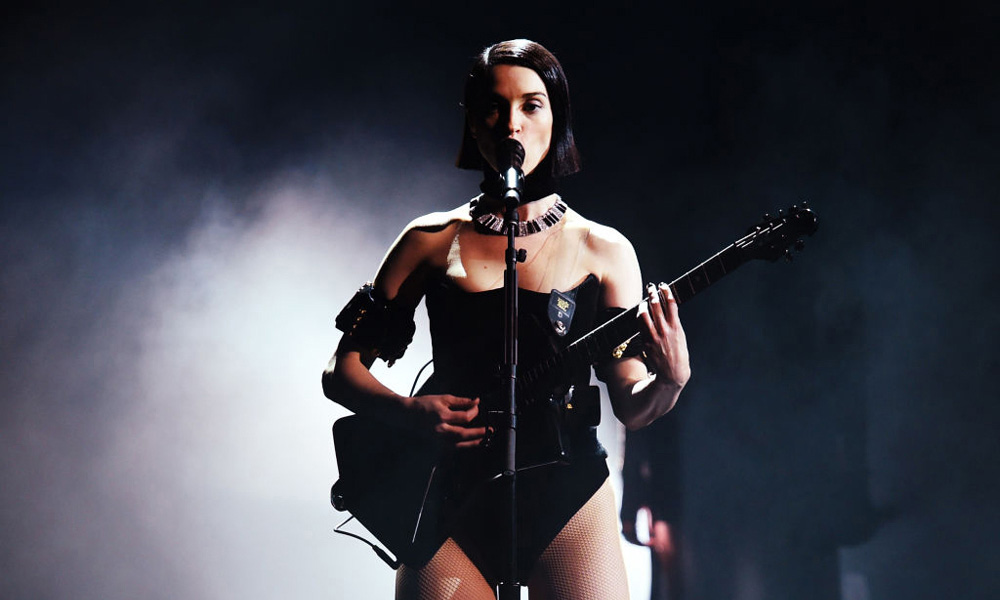 St. Vincent has just dropped a cover of Nine Inch Nails' classic song, "Piggy", one of the best-loved tracks from the band's acclaimed 1994 album, The Downward Spiral. The songs has been released as an Amazon Music Exclusive and you can check it out here.
St. Vincent's take of "Piggy" is part of a of a collection of original covers of 2020's Rock & Roll Hall of Fame Inductees in time for the Induction ceremony, airing November 7th at 8PM EST on HBO and HBO Max. This track features Dave Grohl on drums.
One of St. Vincent's peers has also opted to take on a track from The Downward Spiral. Savages leader Jehnny Beth, who released her solo debut To Love Is To Live earlier this year, has shared a chilly, electro-flavored cover of the deathless "Closer."
For their part, Real Estate have saluted another of this year's nominees. They've offered up a smooth, chilled-out version of the Doobie Brothers' 1979 chart-topper "What A Fool Believes." T. Rex's starry-eyed glam ballad "Cosmic Dancer" is one of those songs that gets covered a lot and Nick Cave just did a lovely version earlier this year. For the Hall Of Fame festivities, The Kills have done their own version.
This year, the Rock And Roll Hall Of Fame induction ceremony is a virtual event, which is airing on HBO on November 7.
This year's inductees include Depeche Mode, the Doobie Brothers, Whitney Houston, Nine Inch Nails, The Notorious B.I.G., and T. Rex, as well as Ahmet Ertegun Award winners Jon Landau and Irving Azoff. Springsteen will speak on behalf of Landau while Diddy will celebrate the life of Notorious B.I.G.
Aside from St. Vincent, the stars set to participate in the special are Ringo Starr, Iggy Pop, Bruce Springsteen, Dave Grohl, Alicia Keys, Nancy Wilson, Gwen Stefani, Luke Bryan, Adam Levine, Billy Idol, Brad Paisley, and many more.
Other special guests include Lin-Manuel Miranda, Diddy, Jennifer Hudson, Don Henley, and Charlize Theron, who will be taking part in honoring the Class of 2020.
Listen to the best of St. Vincent on Apple Music and Spotify.