Stax Launches Gospel Brunch Live-Stream Tomorrow
The monthly series, featuring DJ Jared 'Jay B' Boyd, kicks off Sunday on the iconic soul label's Instagram.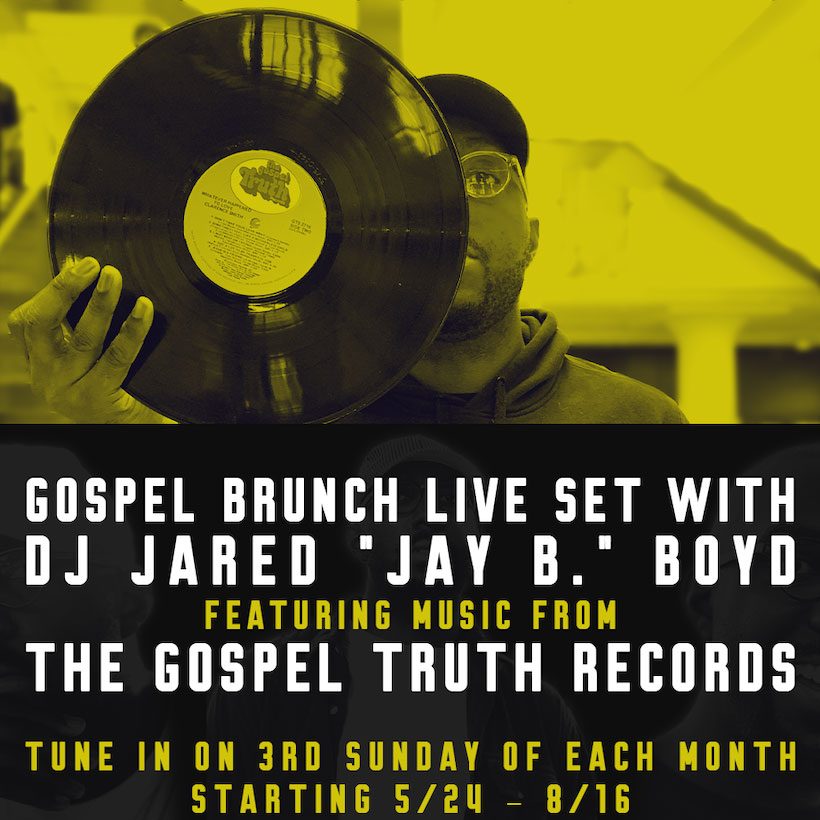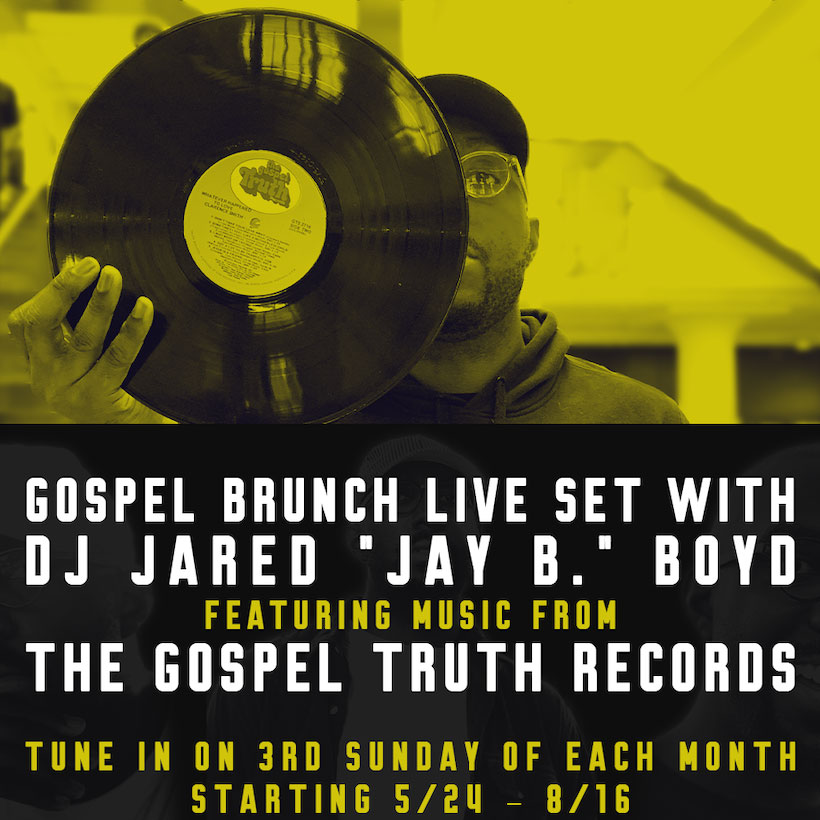 Stax Records is raising everyone's spirits this weekend by launching a gospel brunch live-stream series, beginning tomorrow at 2:00 pm PST. Broadcasting via Stax's Instagram, the Gospel Brunch Live Set with DJ Jared "Jay B" Boyd will feature a variety of 70s-era gospel music from Gospel Truth Records – a subsidiary of the legendary soul label.
Listeners can tune in to hear Jared "Jay B" Boyd on the third Sunday of every month, through 16 August. The Memphis-based Boyd not only penned the liner notes for an upcoming Gospel Truth singles compilation, available across a variety of formats in September, but is also the co-host/producer of NPR's roots music program Beale St. Caravan and a writer at The Daily Memphian.
Established in 1972 by Stax executive Al Bell, Gospel Truth focused on moving the good word out of the pulpit and into the hands of the masses by pairing down-home, traditional gospel musicians with raw, revolutionary artists that adopted the conventions of rock, funk and soul. The result was a fresh sound that resonated with a hip 70s audience.
From the divine gospel of Rev TL Barrett and Rev Maceo Woods to the cutting-edge message music of Louise McCord and marquee artist Rance Allen, the Gospel Truth catalogue exemplifies the dynamic heritage of Stax's influence. Reaching beyond the realms of the black American gospel tradition, the label showcased a diverse collection of talent – including the Indian meditative teachings of Blue Aquarius, the white roots music of the Commanders and Rev Jesse Jackson's People's Choir of Operation PUSH, who chronicle the Civil Rights struggle.
Additionally, all 25 albums in Gospel Truth's catalogue are being released to digital and streaming platforms for the very first time. The weekly rollout began in March with The Rance Allen Group's self-titled 1972 debut, while the albums will continue to be released in chronological order through September, which marks Gospel Heritage Month.
For more information on Gospel Truth, visit the official website.
Format:
UK English