Stephen Sanchez And Lenovo Announce 'Angel Face' Visual Album
Fans can tune in to watch the visual album on Tuesday, October 3 at 8pm ET on Sanchez's YouTube channel.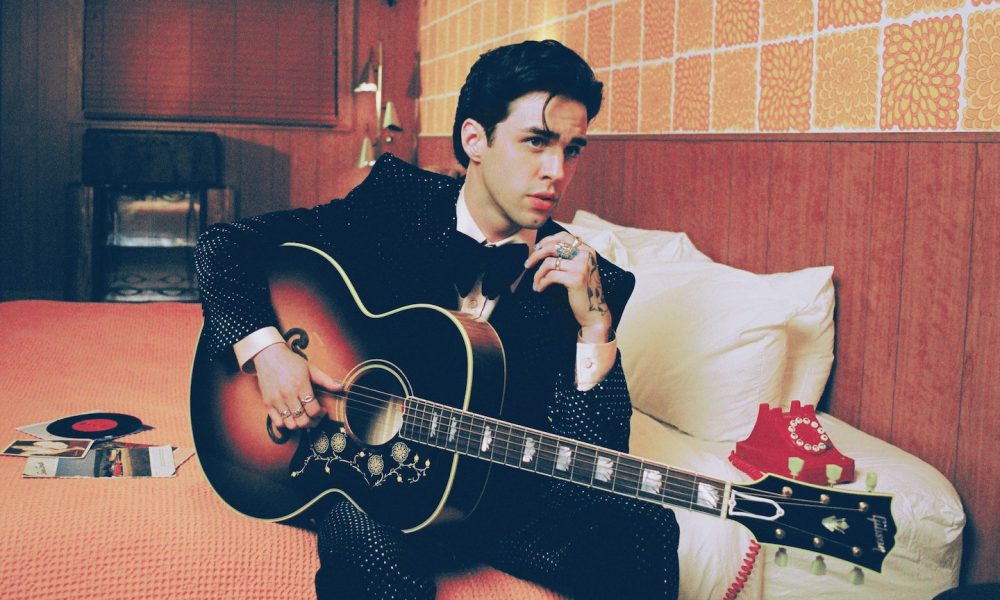 Stephen Sanchez has announced his partnership with Lenovo to produce a cinematic live visual album, giving fans the opportunity to discover the electric and seductive story behind the genre-defining debut album Angel Face, out September 22 via Mercury Records/Republic Records.
This year's Limitless Possibilities campaign is the fifth year that Lenovo has worked with established and celebrated artists and musicians to help bring their creative visions to life.
The concert was filmed in Nashville with the latest Lenovo and Intel Evo technology, including the newly released Lenovo Yoga Book 9i and Lenovo Yoga 9i. As in years past, Lenovo is working with Universal Music Group For Brands, utilizing a team of experts to assist with creative concepting, overall execution around production and strategy.
Fans can tune in to watch the visual album on Tuesday, October 3 at 8pm ET on Sanchez's YouTube channel.
"I'm so excited to be partnering with Lenovo to create this visual representation of my music," said Sanchez. "It's been so much fun to experiment with new ways to bring the world of Angel Face to life—I can't wait to take everyone behind the scenes with this livestream."
Last month, it was announced that Sanchez's hit love song, "Until I Found You," is officially RIAA 3x Platinum Certified. Originally released in 2021, the single became an overnight success, garnering billions of streams and catapulting Stephen into the limelight.
Beautifully nostalgic and irresistibly romantic, "Until I Found You" has captured the hearts of the masses—including none other than Sir Elton John, who invited Stephen on stage during his headlining show at Glastonbury to perform the song, praising his songwriting abilities and captivating vocals.
Earlier this year, Sofia Richie flew the 20-year-old sensation out to France to perform "Until I Found You," her favorite song, as she walked down the aisle at her wedding to Elliot Grainge. Stephen has also performed "Until I Found You" on The Late Show with Stephen Colbert, The Late Late Show with James Corden, and Late Night with Seth Meyers.