Stereophonics Announce New Album, 'Oochya!'; UK Tour Dates For 2022
The Welsh rockers' 11-date tour starts at Manchester Arena on March 18, 2022 and included a show at London O2 on April 1.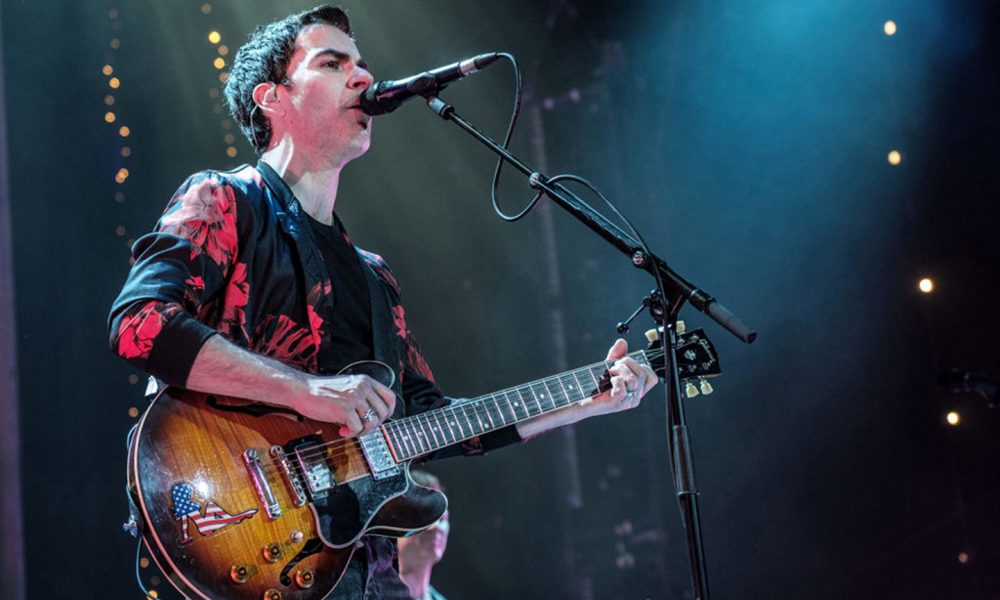 Stereophonics have announced their 12th album Oochya! by sharing new single "Hanging On Your Hinges" and details of a UK tour.
The Welsh rock veterans will be celebrating their 25th anniversary next year with the new record – following on from 2019's chart-topping 'Kind' and Jones' solo album Don't Let The Devil Take Another Day, released in 2020 – and a major arena tour for March. They'll also cap off 2021 with a huge homecoming festive stadium show in December at Cardiff Principality Stadium.
With the album set for release on March 4, 2022, Kelly Jones told NME how Oochya! is a "90 per cent up-tempo" album, and grew from plans to initially release a compilation marking 25 years since the Welsh band's first single "Looks Like Chaplin" was released in 1996. Oochya! was recorded in just seven days, produced by Jones with regular Stereophonics producers Jim Lowe and George Drakoulias.
The album comes previewed by the fast-paced "Hanging From Your Hinges", which Jones said was influenced by ZZ Top. You can check the track out below.
Explaining the new album title in an interview with NME, Kelly Jones said: "When we were recording Language. Sex. Violence. Other in 2004, it was a word I started writing around the studio, but I don't know where the hell it came from! To me, it's a word that Paul Weller or Cockneys like Chas And Dave would say, like 'Let's _king have it!' I like records like Aerosmith's Pump or The Rolling Stones' Grrr! and Honk, where the word doesn't mean anything but still gives you a flavor. The title has a lot to do with the mood of the record, I think. Once you're going to call your record Oochya!, it can't be too introspective."
Before the album, Stereophonics play at Cardiff Principality Stadium on December 18, supported by Tom Jones and Catfish And The Bottlemen. It's followed by an 11-date tour starting at Manchester Arena on March 18 and including a show at London O2 on April 1, before finishing at Birmingham Resorts World Arena on April 2. Full dates are below, with tickets on sale from 9am on Friday (September 10). Visit the band's official website for further information.
Stereophonics play the following UK tour dates:
December 2021:
18 – Principality Stadium, Cardiff (With Tom Jones and Catfish And The Bottlemen)
March 2022:
18 – Arena, Manchester
20 – P&J Arena, Aberdeen
21 – Hydro, Glasgow
23 – Arena, Leeds
24 – Arena, Newcastle
26 – Centre, Brighton
27 – BIC, Bournemouth
29 – Arena, Liverpool
30 – Arena, Nottingham
April 2022:
1 – The O2, London
2 – Resorts World Arena, Birmingham.
Listen to the best of Stereophonics on Apple Music and Spotify.