Steven Wilson Shares Dramatic New Video For 'Rock Bottom' Ft. Ninet Tayeb
The new track also features on Wilson's forthcoming album, 'The Harmony Codex,' set for release on September 29.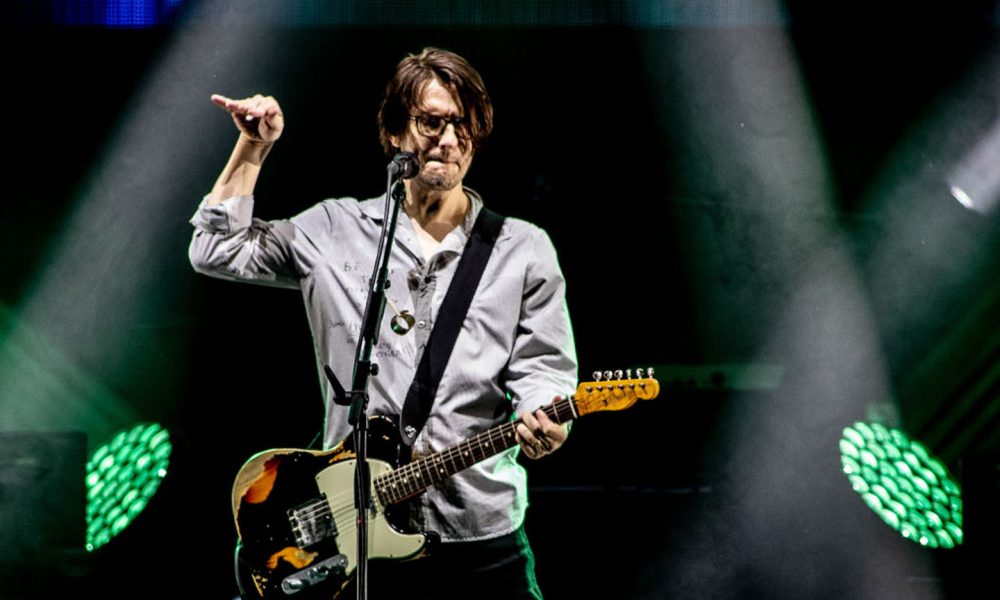 Steven Wilson has shared the official video for his new track, "Rock Bottom," which he performs with co-writer Ninet Tayeb.
"Rock Bottom"is the third track Wilson has shared from upcoming album The Harmony Codex, which will be released on September 29. A dramatic, guitar-based song, it features a duet between Wilson and Tayeb and carries a defiant message, with Tayeb imploring "don't lose hope…stay alive!" The video features the two performers bound with ropes in an anonymous room and you can watch it below.
Steven Wilson, Ninet Tayeb - Rock Bottom
Ninet Tayeb has collaborated with Wilson a number of times in recent years. She sang on two tracks, "Routine" and "Ancestral" on Wilson's 2015 album Hand. Cannot. Erase. She also sang on the re-recording of Porcupine Tree's "Don't Hate Me" that featured on Wilson's 2016 EP 4 1/2 and appeared on several tracks on Wilson's acclaimed 2017 solo release, To The Bone.
Wilson's new album, The Harmony Codex also sees him collaborating with long time studio partners such as Craig Blundell, Adam Holzman, Nicko Tsonev and Theo Travis alongside a clutch of new collaborators including Jack Dangers of Meat Beat Manifesto and Interpol's Sam Fogarino.
The Harmony Codex will be available as a single disc as well as a limited edition three disc deluxe hardback book-set which features Harmonic Distortion, a 77 minute reimagining of the album featuring alternate versions and remixes by Manic Street Preachers, Roland Orzabal (Tears for Fears), Mikael Åkerfeldt (Opeth), Interpol, Meat Beat Manifesto, Faultline, and Radiophonic Workshop.
The third disc is a deluxe-only version of the BluRay featuring high resolution 96/24 stereo, 5.1 surround, and Dolby Atmos mixes of The Harmony Codex, 2 videos, and exclusive instrumental mixes of the full 65 minute album in high res 96/24 stereo, 5.1 surround and Dolby Atmos. The 100 page Carl Glover designed hardback book and features Hajo Mueller's artwork.