Stevie Van Zandt And Bruce Springsteen Set To Discuss Stevie's New Memoir
The conversation, a Premiere Unison Event, is set for September 28.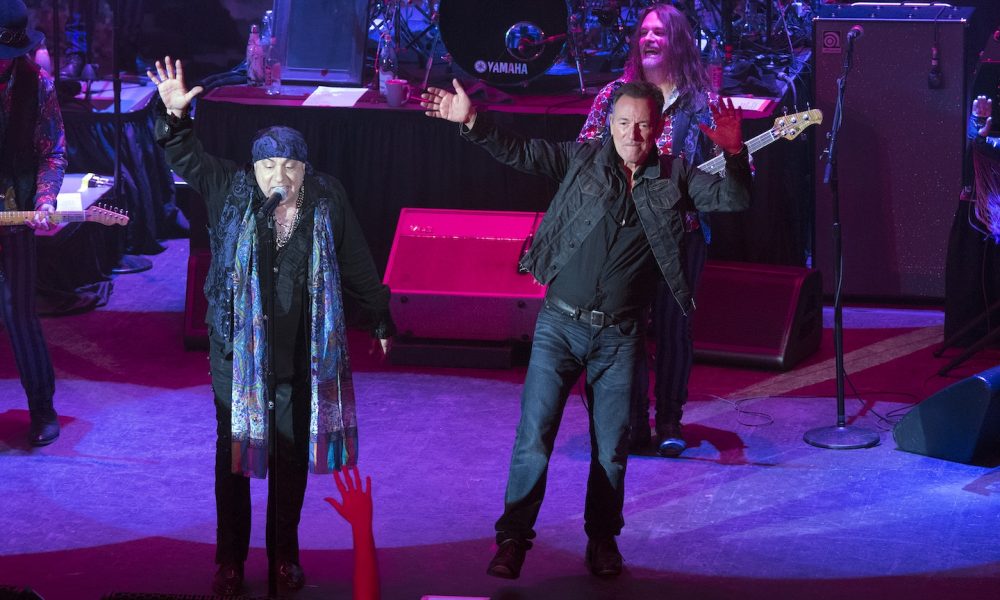 On Tuesday, September 28 at 8pm ET/5pm PT, Bruce Springsteen will be interviewing his longtime friend and bandmate Stevie Van Zandt in celebration of his new book, Unrequited Infatuations.
Fans will have the opportunity to submit questions and copies of the book will be signed by Stevie.
Unrequited Infatuations chronicles the twists and turns of Stevie Van Zandt's always surprising life. It is more than just the testimony of a globe-trotting nomad, more than the story of a groundbreaking activist, more than the odyssey of a spiritual seeker, and more than a master class in rock and roll (not to mention a dozen other crafts).
Stevie Van Zandt says, "I've seen enough things that could be useful that justified writing them down and sharing them. As far as my life story? Well I hope this book explains it to me!"
Mary Ann Naples, Publisher of Hachette Books, adds, "Stevie Van Zandt's story is a singular arc in American culture. From his vantage point as a witness to the renaissance era of rock and roll to consequential activism and a third act in groundbreaking television, Hachette Books is proud to bring Van Zandt's odyssey to readers."
The memoir begins in suburban New Jersey before diving into Stevie's work with Bruce Springsteen & The E Street Band. And then, in the early '80s, Van Zandt stepped away from E Street to embark on his own odyssey.
Pre-order Unrequited Infatuations.
Stevie Van Zandt Upcoming Appearances:
Tuesday, September 28, 8pm ET: Premiere Unison Event (Virtual)
Stevie in conversation with Bruce Springsteen
Wednesday, September 29, 7:30pm ET: 92Y (New York, NY)
In-person event – Stevie in conversation with Jay Cocks
Thursday, September 30, 8pm ET: Commonwealth Club (Virtual)
Stevie in conversation with TBA
Friday, October 1, Time 7pm PT: Book Soup at the Colburn Music School (Los Angeles, CA)
In-person event – Stevie in conversation with Chris Columbus
Sunday, October 3, 5pm ET: Montclair Literary Festival (Montclair, NJ)
In-person, event – Stevie in conversation with Budd Mishkin