Watch Stevie Wonder And Oprah Winfrey Discuss The State Of America
In this heartfelt interview, the multi-generational music legend talks to Oprah about his use of music to spread positivity and hope, shares globally loved classic hits along with new songs, expresses his thoughts about the current racial divide affecting the country and the immediate need for change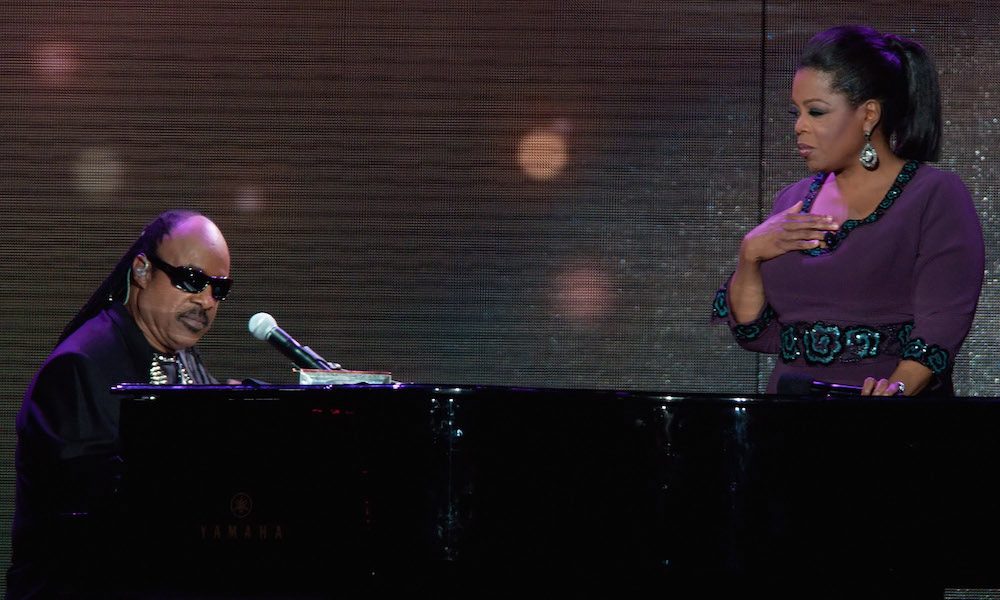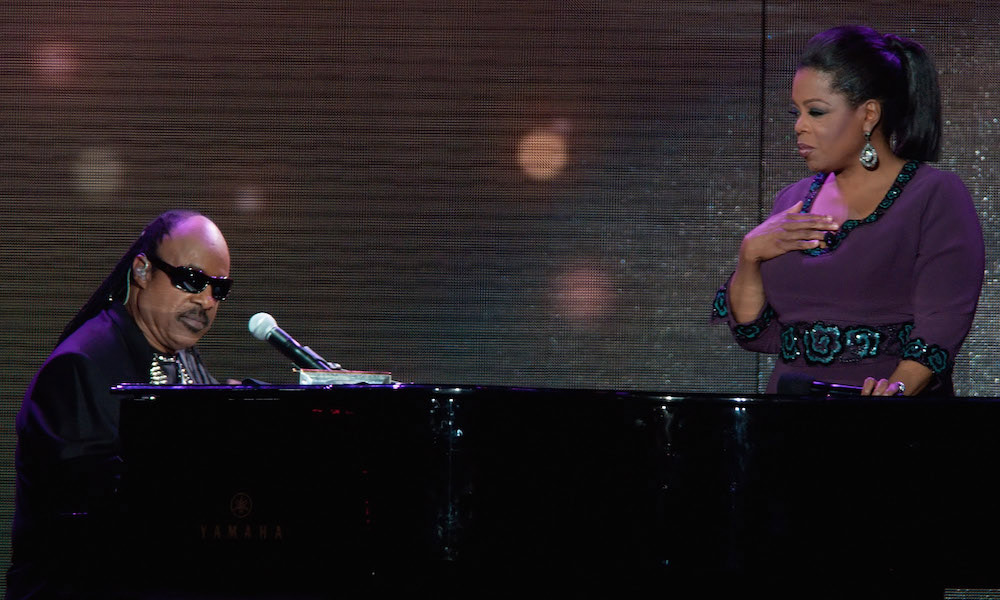 For the latest installation of Oprah Winfrey's Apple TV+ interview series The Oprah Conversation, the iconic host sat down with music legend Stevie Wonder for a conversation about music, the COVID-19 pandemic, race in America, and enacting change. The interview is available to watch in full here.
During their conversation, Winfrey highlights Wonder's decades-long career through his timeless hits and his countless cultural contributions as a music icon. Winfrey also commented on Wonder's recent cover of Bill Withers' timeless hit, "Lean On Me," which the singer performed during the Global Citizen's 'One World: Together At Home' concert. "What do you think we can all be leaning on right now?" she asked.
"Lean on the goodness in your heart, lean on that. Lean on knowing that how you do today will affect what will happen to your children, and their children, and so forth on tomorrow," Wonder replied via video call. "Lean on the fact that you have to speak and not be afraid."
Watch November 6th. pic.twitter.com/17sR8xFwwM

— Stevie Wonder (@StevieWonder) November 5, 2020
Speaking to the current state of the world as someone who has witnessed previous rifts of trauma and struggles in history, Wonder told Winfrey: "It feels more dangerous than ever before. The thing that has happened, unfortunately, is that we have a nation that is not respected by other nations as it used to be because we have allowed love to go out and negativity to come in. What's that all about?"
Winfrey also asked the singer if he thought America was in a "fragile decade" right now. "Without question," Wonder replied.
"Most importantly, we are so close to not being the nation that people talk about. We can talk about being the land of the free and the home of the brave, 'give me your tired' and all of that. And then there are people who hate."
He continued: "I don't care what ethnicity you are, what color you are. The great thing about being blind, for me, is that I don't see color but I do see the spirit. If your spirit's not right, I can just feel it."
More recently, Wonder came out of his hiatus and released two new singles in October – "Can't Put It in the Hands of Fate" featuring an elite guest lineup of Rapsody, Cordae, Chika and Busta Rhymes and "Where Is Our Love Song" with Gary Clark Jr. – marking his new music in 15 years and first non-Motown release.
Listen to the best of Stevie Wonder on Apple Music and Spotify.