Hear Sting Add Lyrics To The 'Jeopardy!' Theme Song
The artist made a special appearance on the game show last night, ahead of his new album, 'Duets.'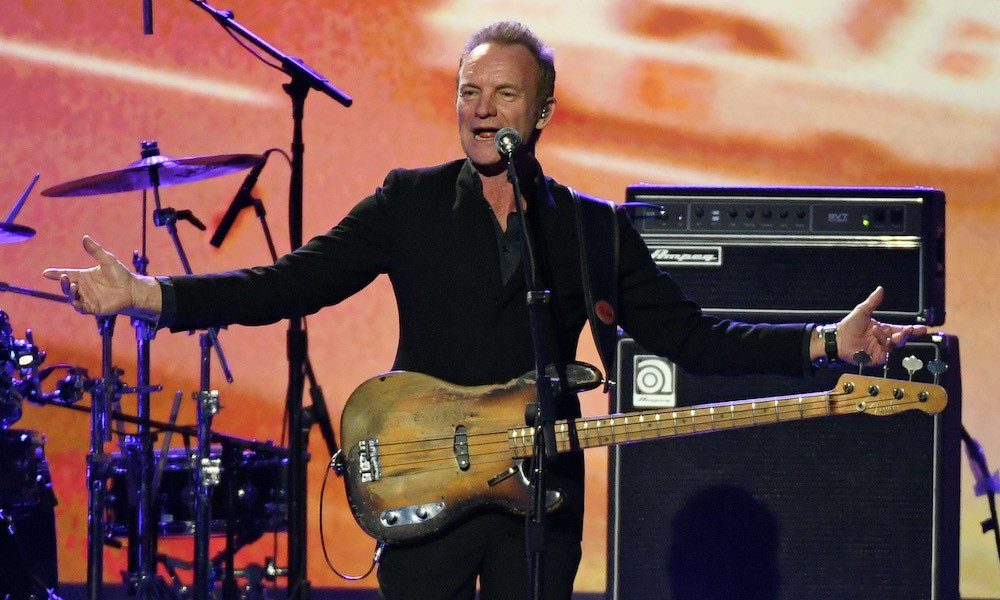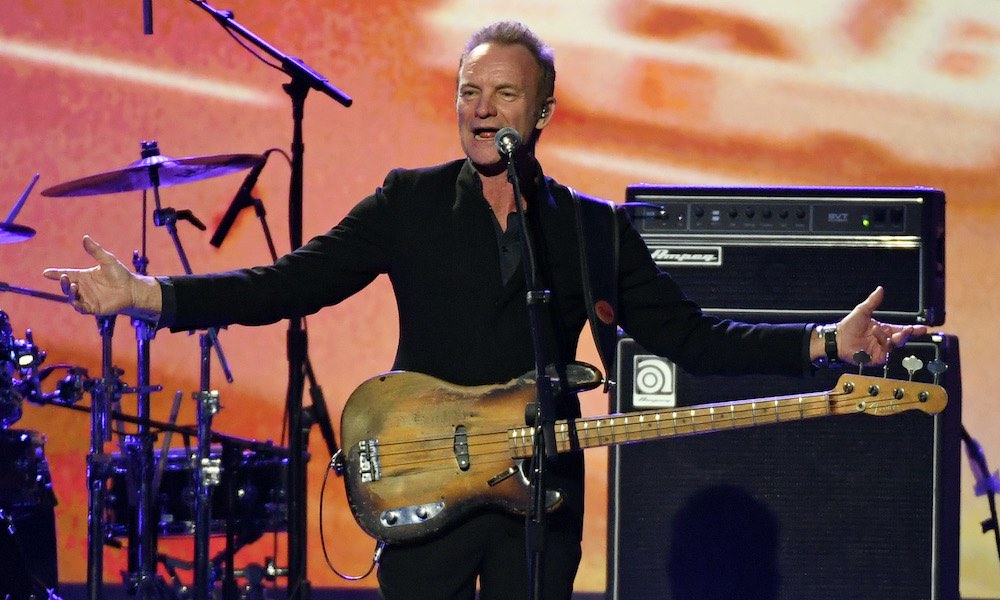 To commemorate his appearance as a special guest category presenter on Jeopardy! last night, Sting recreated the game show's classic "Think" music – and added his own lyrics to the instrumental theme.
Joining the show remotely, the artist offered clues for each of the questions in a "Sting" category – leaving guest host Katie Couric a little starstruck.
Sting was clearly excited about his cameo as well – as evidenced in his impromptu performance. "Of all the things in my CV, everything in life from A to Z, but how I wish my ma could see, here I am on Jeopardy!" he sang.
Sting Recreates the Jeopardy! "Think!" Music | JEOPARDY!
The legendary artist has been making the rounds in the media this week to promote his new album, Duets, which officially drops today. As the title denotes, the album celebrates Sting's incredible collaborations over the years, featuring songs with Mary J. Blige, Annie Lennox, Julio Iglesias, Shaggy, and Herbie Hancock, among many others.
Other highlights include "Desert Rose," Sting's chart-topping duet with Algerian Raï singer-songwriter Cheb Mami (off 1999's Brand New Day), and the 1992 hit "It's Probably Me," featuring Eric Clapton.
The album also includes more recent collaborations, including the Latin-tinged pop track "Little Something" with jazz artist Melody Gardot and the previously-unreleased song, "September," with Italian icon Zucchero.
This morning, meanwhile, Sting appeared on Good Morning America to promote Duets, and spoke about the inspiration behind the project. "Lockdown was…a time of, I feel, reflection and a time of missing the connections we all took for granted…with musicians, with audiences."
Sting used that time to look back on his diverse musical partnerships. "We put together an album that, I think, reflects that depth and that width and also that need for connection we all have."
Following the interview, he delivered a rooftop performance with West African artist Shirazee, who recently put his own spin on Sting's 1987 single, "Englishman in New York." Together, they performed a hybrid of both versions: "African/Englishman in New York." The duet is also available today as a digital single.
Click here to listen to Duets.