Sting Launches Season Two Of 'On The Bridge' Series, Prepares For New 'My Songs' Shows
The newly-shared Episode One has a behind-the-scenes look at a desert photo shoot.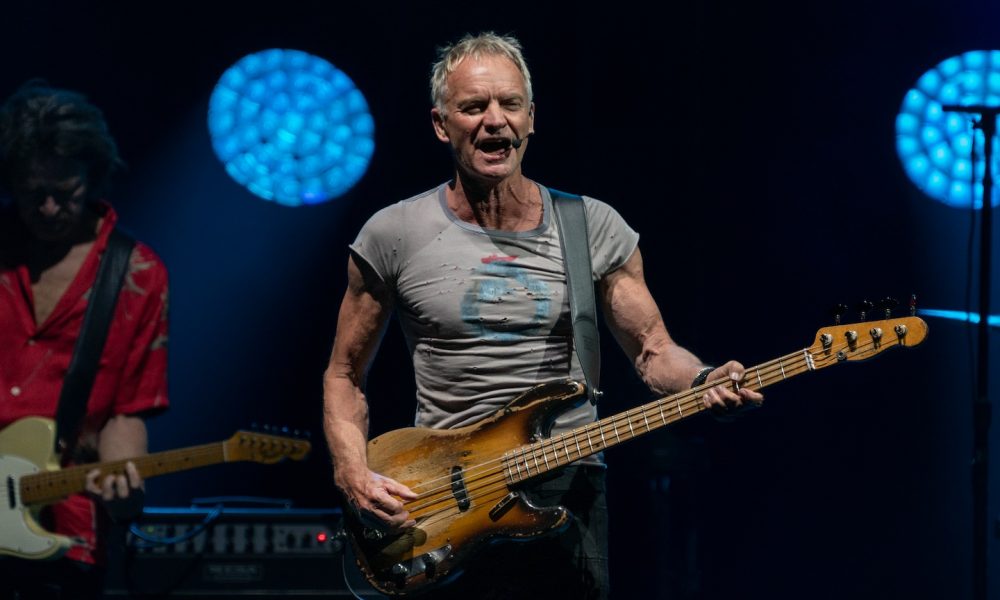 Sting has launched the second season of his On The Bridge video series, which was launched to herald the arrival of his The Bridge album in late 2021.
Shop the best of Sting and The Police's discography on vinyl and more.
The original eight-part series, which can be seen in full here, has now led to the arrival of a second run, which tees up the 2023 dates on his My Songs tour. The newly-shared Episode One has a behind-the-scenes look at a desert photo shoot with Sting and photographer Eric Ryan. The star is also seen considering outfits for the shoot with his stylist Robert Molnar.
On the Bridge - Season 2 Episode 1
The Bridge was released in November 2021 as Sting's 15th studio set in his own name, and was a Top 10 entry across much of Europe. A deluxe edition followed last June. "Water, water everywhere," wrote Emma Harrison in Clash Music. "Written during lockdown amidst the global pandemic, Sting ruminates on a myriad of concepts and themes centred around water which includes the impact of lockdown, love, loss, separation, disruption and political turmoil through his classic evergreen storytelling style.
"The Bridge is so much more than a clever concept album," the review continued, "there are links between each of the songs and the prolific musician takes to the theme like a duck to water (sorry!) and whilst water is the common denominator, it is really about connection – connection between people, life and death and more."
Sting, a keen supporter of his home town Premiership soccer team Newcastle United, was back home to play a special show at the city's Live Theatre last Thursday (20) to mark the Tyneside venue's 50th birthday. Vocal support on some songs came from fellow Geordie and actor-singer Jimmy Nail. The new dates on the My Songs tour begin in Bilbao on June 1, with UK dates starting in Bedford on June 24.
Buy or stream The Bridge (Super Deluxe Edition).