Watch Sting's Captivating 'Tiny Desk (Home) Concert'
The legendary artist appeared in support of his latest LP, 'Duets.'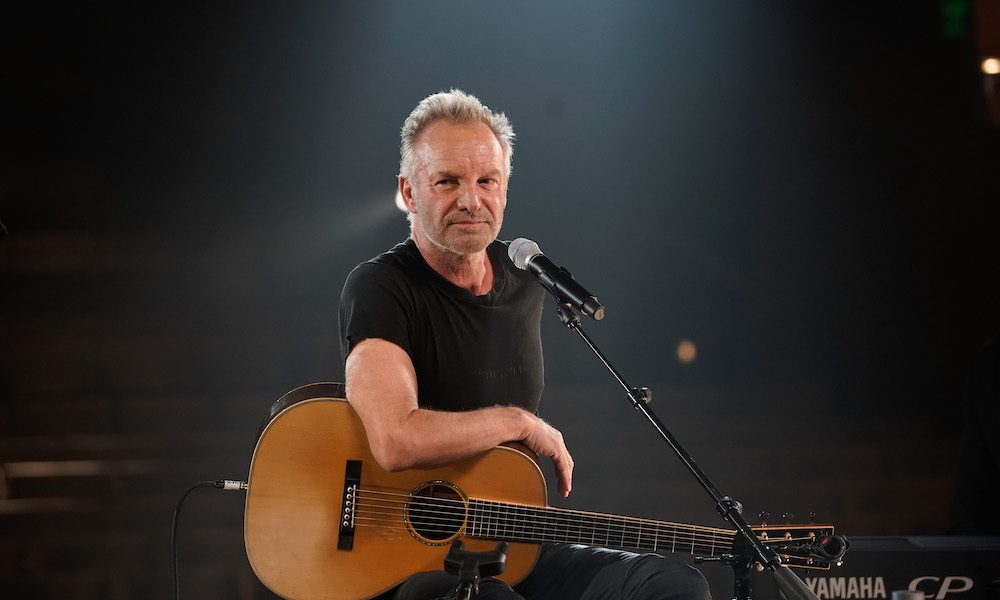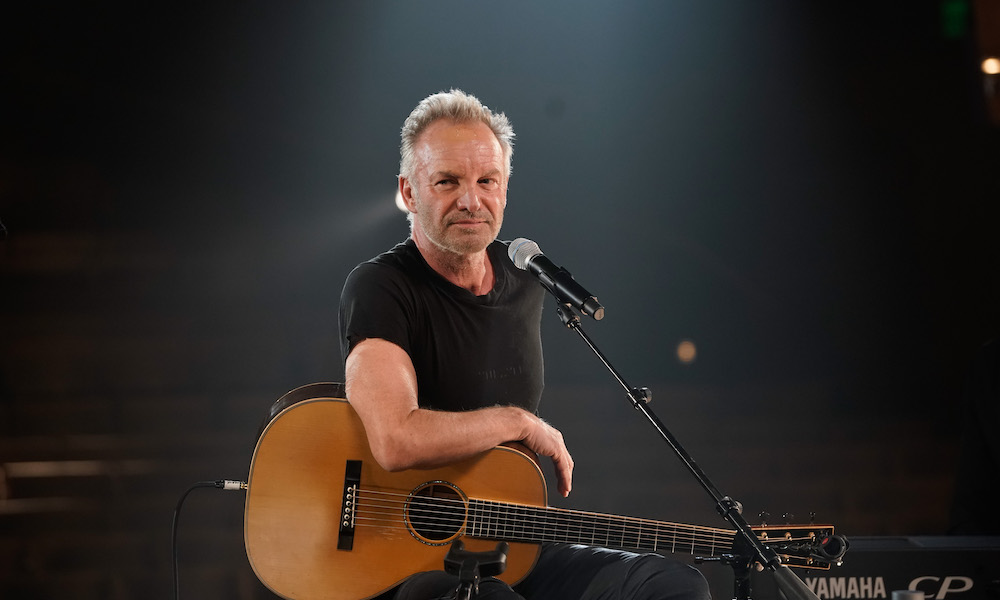 To celebrate the release of his new Duets album, Sting appeared on NPR's Tiny Desk (Home) Concert series, where he performed an engaging three-song set from an airy lounge in New York City.
He opened with a duet with Beninese artist Shirazee, who recently adapted Sting's 1987 single, "Englishman in New York" to "African in New York." Backed by lively beats, the two artists performed their hybrid of the two versions: "Englishman/African in New York."
After the song, both artists expressed their excitement about performing together in the same space. "I've been on my own for a year!" declared Sting. "That's the good thing about music, you know? You can connect…[but] actually sitting in the same room with somebody is a whole different chemistry."
Shirazee added that the whole situation was even more surreal for him – having covered the song in the pandemic, and then, suddenly finding himself performing the tune with Sting. "It's a bit crazy," he mused.
Sting added, "I'm always delighted when artists take the template I've written and then make it better, make it different. It's thrilling to me."
Sting: Tiny Desk (Home) Concert
Sting, who is currently recording a new album, transitioned into an acoustic rendition of his 1993 hit "If I Ever Lose My Faith in You" and concluded with "Sister Moon," a cut off of 1987's Nothing Like the Sun.
On Friday, Sting released his latest LP, Duets, which collects some of his most exciting collaborations over the past decades. The album features such musically-diverse artists as Algerian Raï singer-songwriter Cheb Mami, Shaggy, Eric Clapton, Mary J. Blige, Julio Iglesias, and jazz singer Melody Gardot.
Glide called Duets "a fluid journey between other collaborators with touches of inspiration from a plethora of genres, all while boasting that finesse and swagger that's immortalized in [Sting's] past work." The Independent hailed the album as "a reminder that not only has the man been doing this for a long time, but when he does team up with a new artist, he strikes just the right balance in letting the featured player shine, and letting the song belong to them as well."
Duets is available now and can be bought here.