Tame Impala Shares 'Wings Of Time' From New 'Dungeons And Dragons' Film
'Dungeons And Dragons: Honor Among Thieves', from Paramount Pictures an eOne, will be in theaters worldwide on March 31.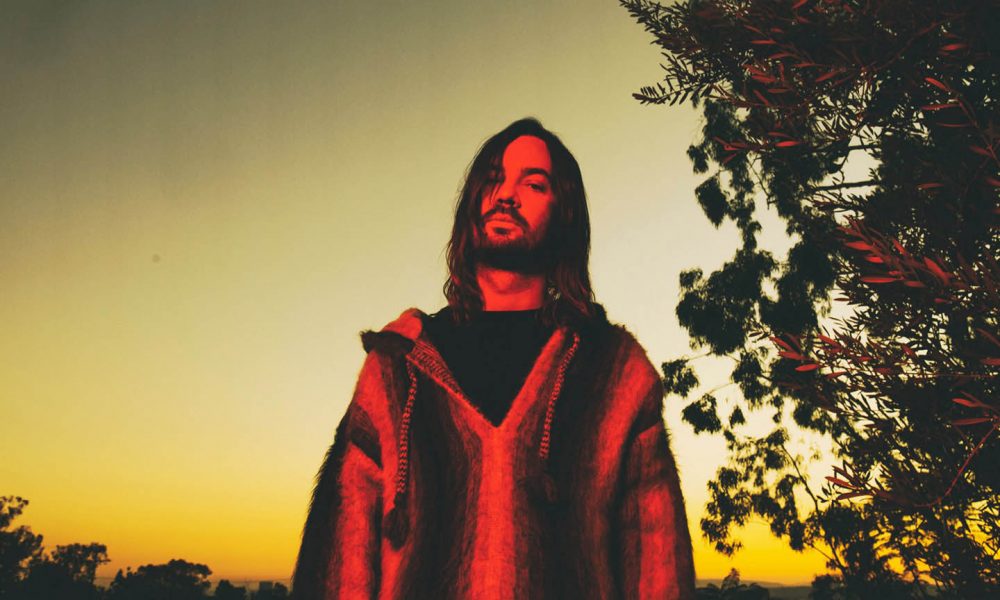 Tame Impala (Kevin Parker) has released "Wings Of Time," an original song written for Dungeons & Dragons: Honor Among Thieves from Paramount Pictures and eOne. You can check the song out below.
Shop the best of Tame Impala's discography on vinyl and more.
"Being asked to do a track for the D&D soundtrack seemed like an unmissable opportunity to indulge in my long time love of fantasy prog rock," Parker says of "Wings Of Time." "I recruited my good friend Nicholas Allbrook, who is the person I know appreciates this subject matter the most. We rented a villa in Spain, that kind of felt like a castle, for two nights whilst on tour for Primavera. That location got us in the right frame of mind and it went from there. We stayed up late coming up with weird ideas and song lyrics."
Wings Of Time (From the Motion Picture Dungeons & Dragons: Honor Among Thieves)
In Dungeons & Dragons: Honor Among Thieves, a charming thief and a band of unlikely adventurers undertake an epic heist to retrieve a lost relic, but things go dangerously awry when they run afoul of the wrong people. The film brings the rich world and playful spirit of the legendary roleplaying game to the big screen in a hilarious and action-packed adventure.
Written, directed, and executive produced by Jonathan Goldstein and John Francis Daley, and starring Chris Pine, Michelle Rodriguez, Hugh Grant, Regé-Jean Page, Justice Smith, Sophia Lillis, Chloe Coleman, and Daisy Head, Dungeons & Dragons: Honor Among Thieves will be released in theaters worldwide by Paramount Pictures and eOne on March 31, 2023.
Parker has emerged as one of the most influential voices of the last decade. Renowned for their transcendent live performance, Tame Impala has headlined festivals and theaters around the world and released four full length Gold-certified albums – InnerSpeaker, Lonerism, Currents and The Slow Rush. As a writer and producer Parker has collaborated with The Weeknd, SZA, Lady Gaga, Travis Scott, Gorillaz, Mark Ronson, Kali Uchis, 070 Shake, Miguel, A$AP Rocky and more.
This past summer Parker appeared on two other major film soundtracks. He joined the legendary Diana Ross for the new song "Turn Up The Sunshine," featured on the star-studded Minions: Rise of the Gru soundtrack and was tapped to reinvent "Edge Of Reality" for Baz Luhrman's Oscar-nominated Elvis.
Listen to the best of Tame Impala on Apple Music and Spotify.