Tears For Fears' 'The Tipping Point' Debuts At No.1 On Album Sales Chart
The album sold 29,000 copies in the U.S. in the week ending March 3.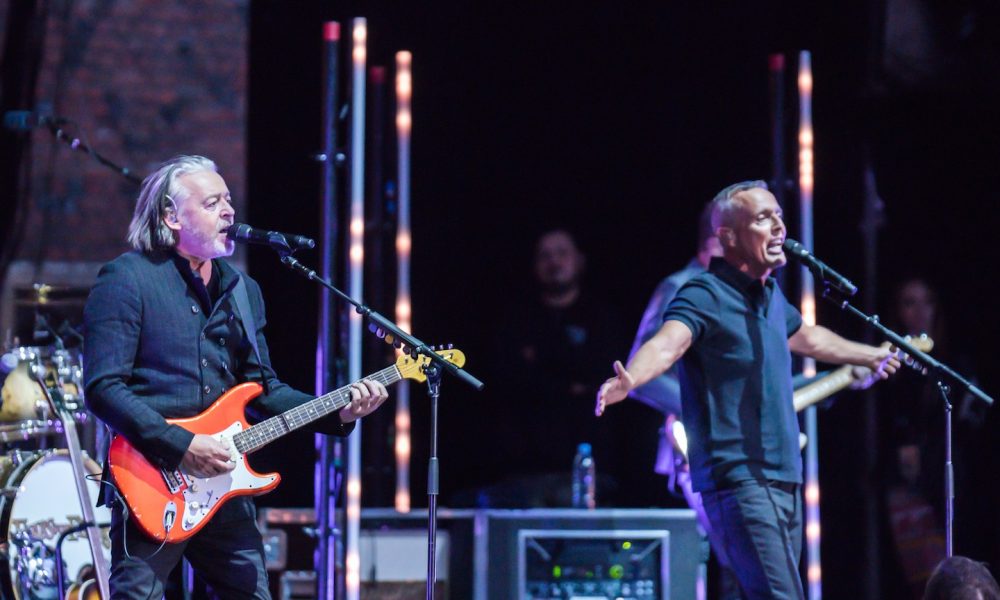 Tears for Fears' The Tipping Point has debuted at No.1 on Billboard's Top Album Sales chart (dated March 12), selling 29,000 copies in the U.S. in the week ending March 3, according to MRC Data reported by Billboard. It's the best sales week for the duo (Roland Orzabal and Curt Smith) since MRC Data began tracking sales in 1991.
According to Billboard, of The Tipping Point's 29,000 copies sold in the week end March 3, physical sales comprise 21,500 (12,000 on CD; 9,500 on vinyl and some on cassette) and digital sales comprise 7,500. Sales were bolstered by the availability of multiple physical format variants of the album, including a Target-exclusive CD and vinyl LP (each with two bonus tracks).
The Tipping Point is the first top 10 for Tears for Fears on the 30-year-old Top Album Sales chart. It also began at No.8 on the Billboard 200, marking the third top 10 for the band on that list, following The Seeds of Love (No.8 in 1989) and Songs From the Big Chair (No.1 for five weeks in 1985).
Shortly after the release of the album, the band joined Zane Lowe on Apple Music 1 to discuss the project. During the interview, they told Apple Music about separating at the peak of their success, the forces that led them to reconnect to make the album, being sampled by contemporary artists, navigating early success, and much more.
Regarding their separation, Roland Orzabal said, "There's something that happens psychologically I think, when you get to around the age of 28, 28 and a half, 29. We call it the Saturn Return in astrology. And so, there was a natural separation. Something had to shift, something had to change. We'd done the 10 years together and we were in bands from the age of 14. So, that was, at that point in time, half our lives. And so, there is a natural thing. I mean, the acrimony, I mean that's all a little bit… That's childish. But, then it happened with the Beatles as well. Exactly the same thing."