Tears For Fears Discuss New Album & Their Career In New Apple Music Interview
The duo's hotly-anticipated new record, 'The Tipping Point', is out now.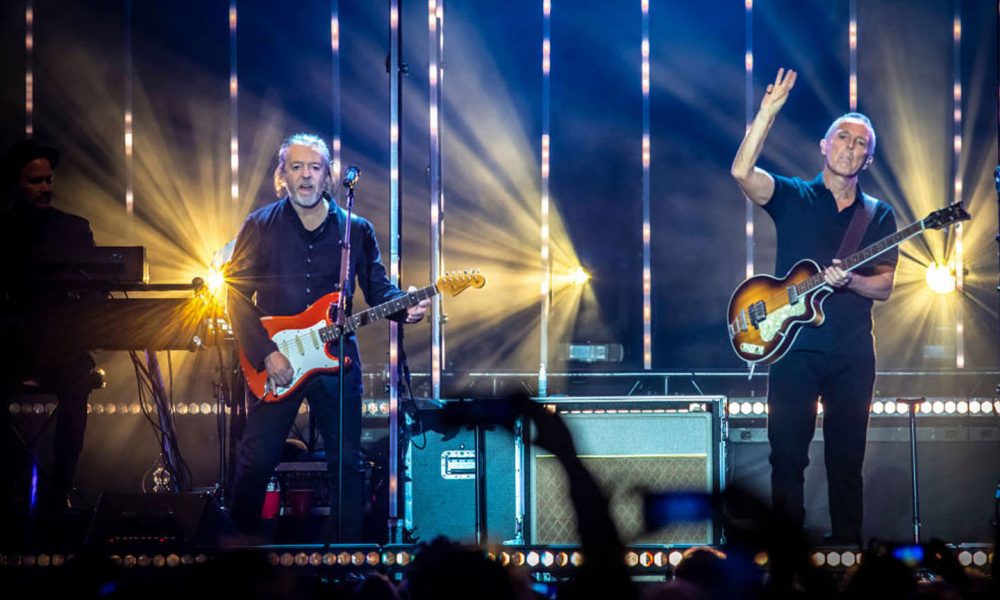 Earlier this week, Tears For Fears joined Zane Lowe on Apple Music 1 to discuss their first album in 17 years The Tipping Point, which is out now through Concord Records.
During the interview, thy told Apple Music about separating at the peak of their success, the forces that led them to reconnect to make the album, being sampled by contemporary artists, navigating early success, and much more. You can watch the interview in full below, but firstly, if you scroll down you can sample some of the conversation in advance.
Tears For Fears Tell Apple Music About Separating At The Peak of Their Success…
Roland Orzabal: "There's something that happens psychologically I think, when you get to around the age of 28, 28 and a half, 29. We call it the Saturn Return in astrology. And so, there was a natural separation. Something had to shift, something had to change. We'd done the 10 years together and we were in bands from the age of 14. So, that was, at that point in time, half our lives. And so, there is a natural thing. I mean, the acrimony, I mean that's all a little bit… That's childish. But, then it happened with the Beatles as well. Exactly the same thing.
Tears For Fears: 'The Tipping Point,' The Band's Breakup and Making "Head Over Heels" | Apple Music
Curt Smith: "It's hard to tell. I don't think we ever found out creatively, what it meant. I mean, for me it was more personal, than creative. And I felt that it was time for us, or certainly for me to try and find out who I was as an individual. See, this is the problem when you're in a band, in our case duo, but any band. You are that guy. You are that guy from Tears For Fears. And when you've been doing it, I mean, for us, just the two of us, for the amount of time we had, since we were 14, you are connected at the hip and you really, at that age, need to go out and find who you are. And I went through some personal things at the time, I went through a divorce in my personal life. I've met my now wife. We've been together for 34 years now, in New York. And I was discovering New York and how much I loved New York."
Tears For Fears Tell Apple Music About Being an Album Band and Not Chasing Singles…
Curt Smith: "We spent a lot of time doing all these writing sessions over a bunch of years with a lot of what are considered more modern songwriters, and it didn't really work out for us because we felt it was slightly dishonest. We were left with a lot of things that seemed like attempts at making a modern hit single, and I don't think that's what we do. We're really an album band. And every single of ours that's done well has come from an album. We've made that album first. So with The Hurting, we made it before "Mad World" was released. We made Songs from the Big Chair before "Everybody Wants To Rule The World" and "Shout" were released. So eventually, we sat down, just the two of us, with two of acoustic guitars and tried to forge a path forward. And A, it felt more honest. And B, the material at the end of it was far better probably because it was more honest.