R&B Newcomer Tendai Releases Exhilarating Debut Single 'Not Around'
An original new voice in UK music, tendai's drums are snipped from pop, club, and everything in between.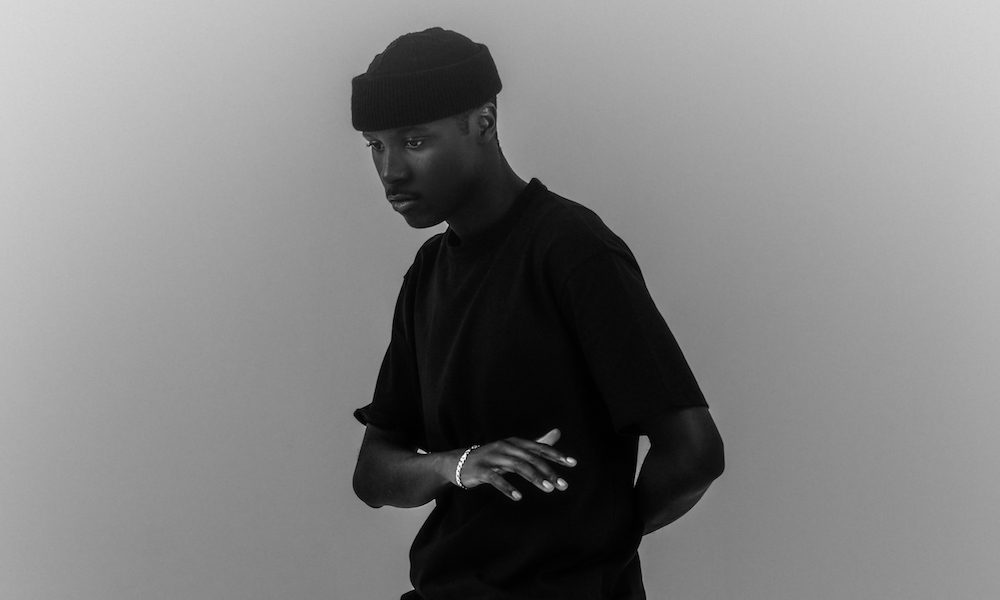 With the release of his debut single and accompanying video "Not Around," the young London-based singer tendai gives us the first glimpse into his world. The rising British talent is one of the newest signees to 0207 Def Jam, the UK home of the Def Jam Recordings label.
"Not Around" is a fully autonomous debut – written, performed, and produced by tendai himself – and a wonderful introduction to a new voice in UK music. It's accompanied by a video from acclaimed director Hector Dockrill, only adding to the music's undeniable scope and ambition.
Speaking on his music, tendai says "I'm just getting started. Trying to bridge the gap between emotion and expression."
tendai's formative musical journey started at the age of seven when he wrote his first song at the request of his mother. Over the following fourteen years, the 21-year-old singer, songwriter, producer, and performer from Canning Town, east London has been building a unique musical universe.
His music holds the blistering honesty of late-night laments, throbbing and pulsing with the energy of a London evening. It's at once both cinematic (when pushed tendai speaks of his love of the art of filmmaking) and disarmingly intimate; in tendai's own words "this is music to feel in your bones." Unbounded by genre and at once both nostalgic and totally contemporary, tendai's stories of being young and falling in and out of love in London have a universality that will be deeply felt by fans everywhere.
The video highlights tendai's love of filmmaking, with its neo-noir vibes and lush cityscapes presented through a fish-eye lens. tendai, with a small cap sitting atop his head, sings from the shadows, shrouding himself and "Not Around" in delightful mystery. With the song's delightfully sparse arrangement tendai muses with the R&B chops of a seasoned veteran.
Drifting between abandoned rooms, desolate, fog-enveloped rooftops, and industrial areas littered with pipes and plumbing, tendai offers a number of visual signifiers to help underline the poignant melodicism and emotional lyrics at the center of the track. Everywhere he goes, tendai is trapped, stuck in a world that is quickly closing in on him. The music is a path out, a salve and balm for singer and audience alike.